Posted: February 17, 2019
It's been said that a journey is best measured in friends, not in miles, and at Haka Tours our core belief has always been that "size matters" and that travelling in a small group makes for a far better travel experience.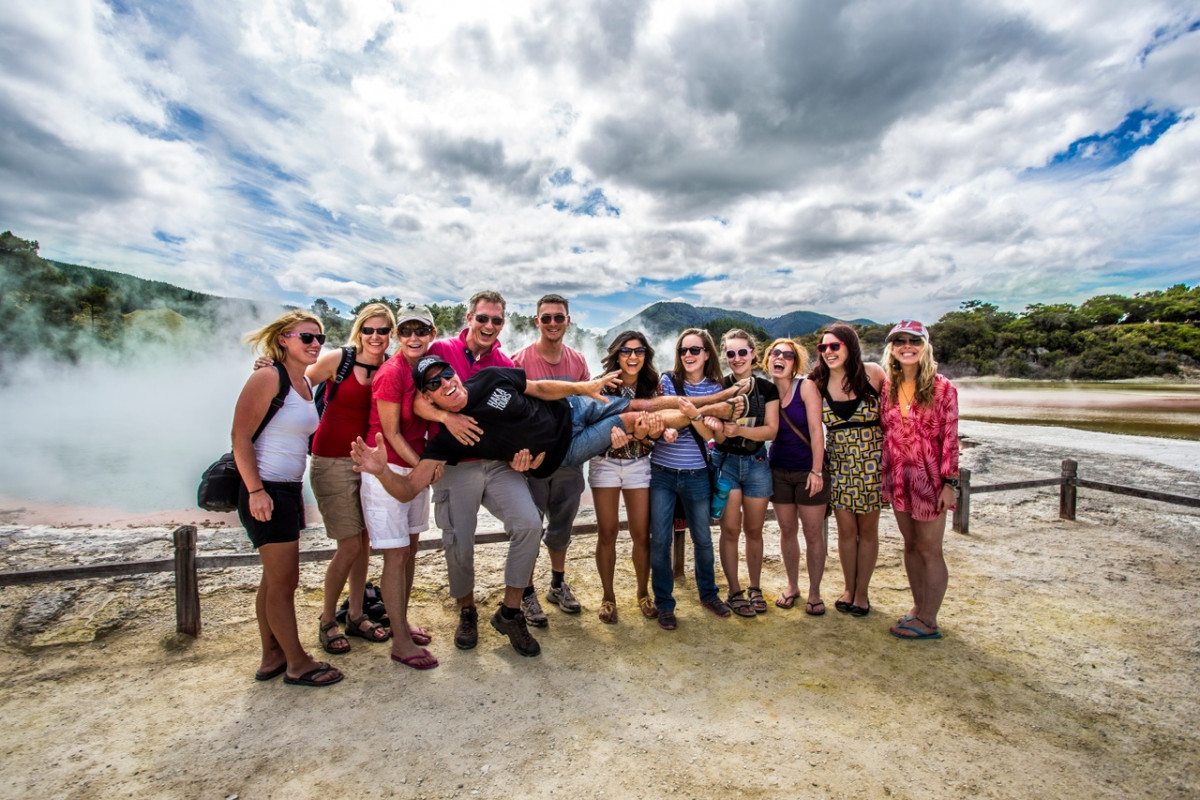 With 70% of our clients travelling on their own, and an average group size of just 12 (maximum 16), a Haka tour soon feels like a group of friends experiencing the road trip of a lifetime; one where you're able to truly immerse yourself in learning about our country and our culture.
The truth is that people thrive on companionship, and we often don't consider the value of companionship when booking a tour, but the friendships you form on tour, however temporary, are what make the whole experience that much richer.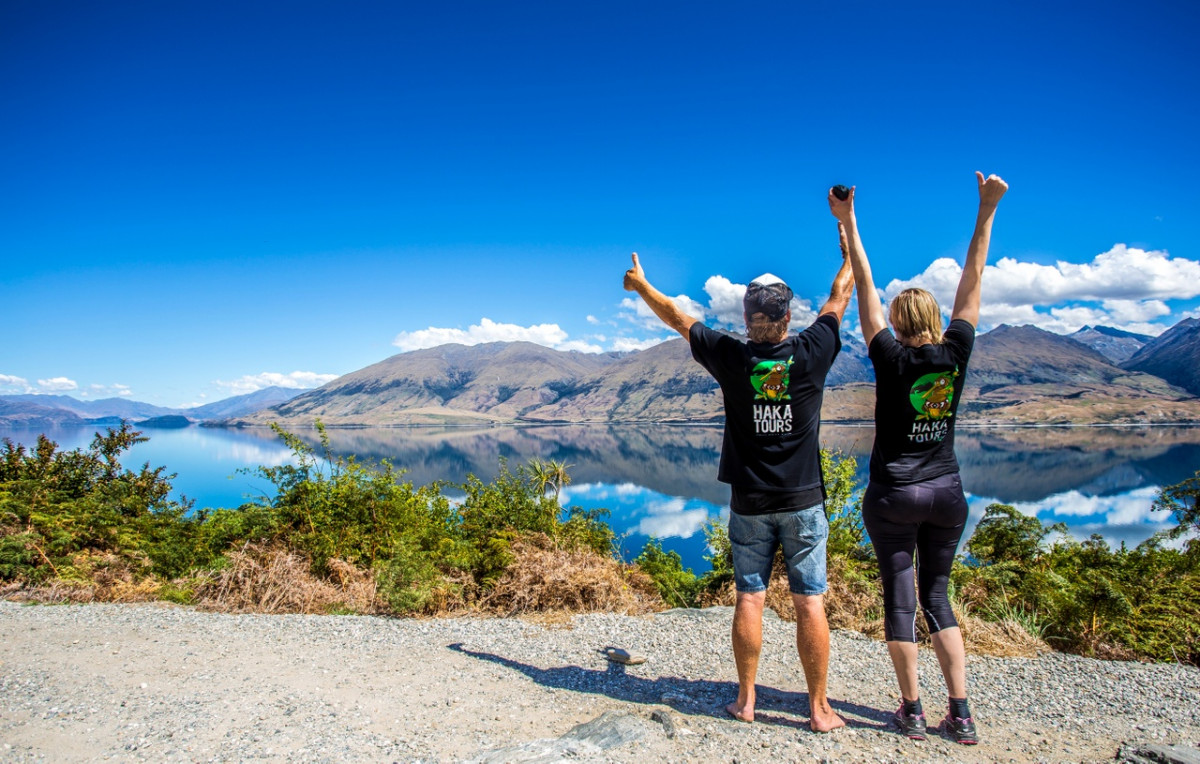 Our tours aren't age restricted either, but age just isn't a factor. With an average age of 37, we love the fact that our tours are made up of a diverse group of people, all with a wealth of life-experience and interesting stories to tell. They all contribute to the group dynamic, and they all have one thing in common – a desire to make the most of every moment!
But it's not just about friendships, as flexibility is hugely important too, and our guides have the freedom to customise a day's itinerary to the needs of the group. Our smaller buses also give us the ability to venture off the main highway and show you locations that the bigger buses can't, something that's especially important in New Zealand, where getting off the beaten path is still very much a thing. It means that while the big group has to stick to the main road, we can easily get to those magical, hard to reach places, such as secluded beaches or dramatic cliff tops.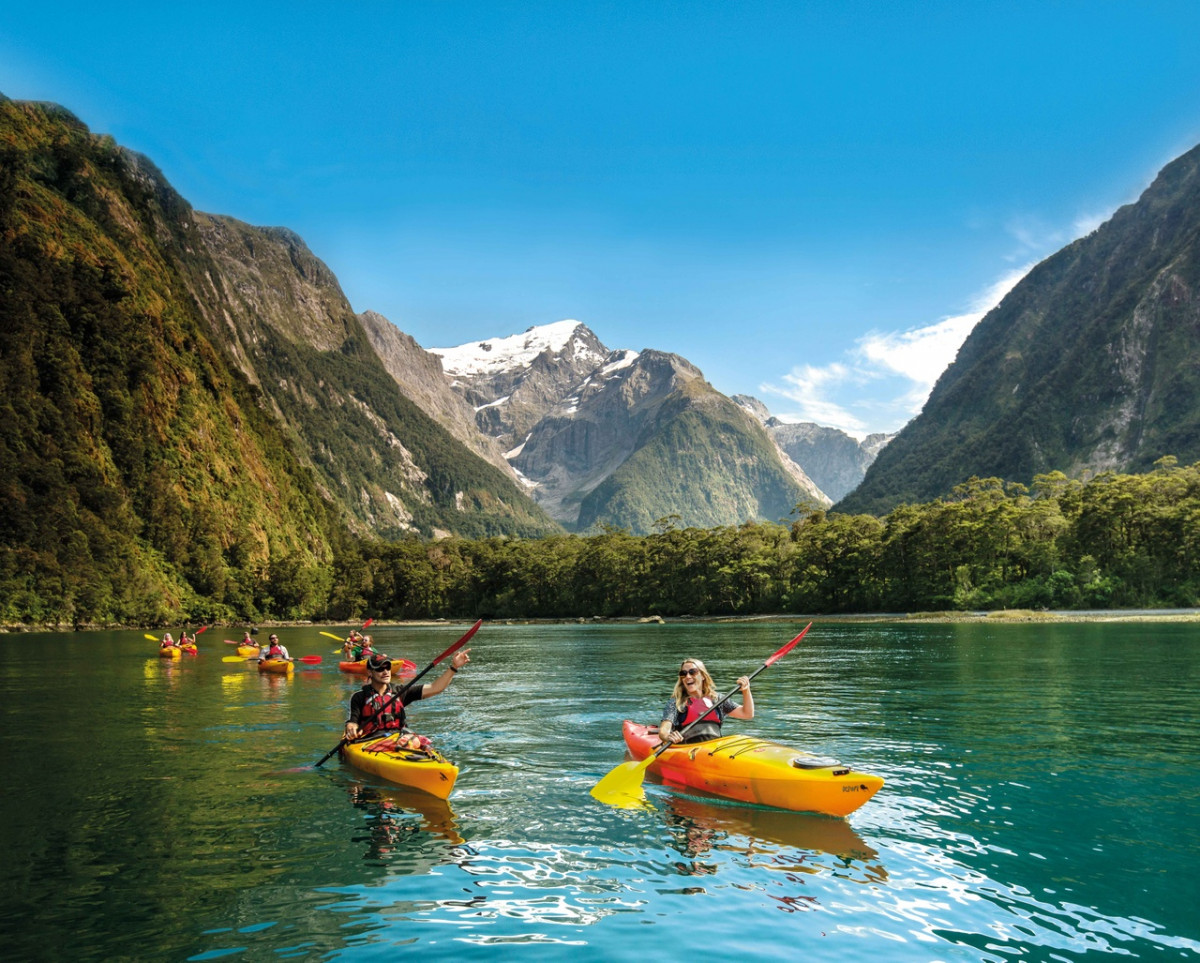 And at Haka Tours, we recognize that no two passengers are the same, so we give you the ability to tailor your tour to be as individual as you are, with a range of add-on activities, accommodation up-grades and extensions; something unique to Haka Tours in New Zealand. We also offer dedicated snow and mountain biking tours, for those of you who want to experience New Zealand from a slightly different angle.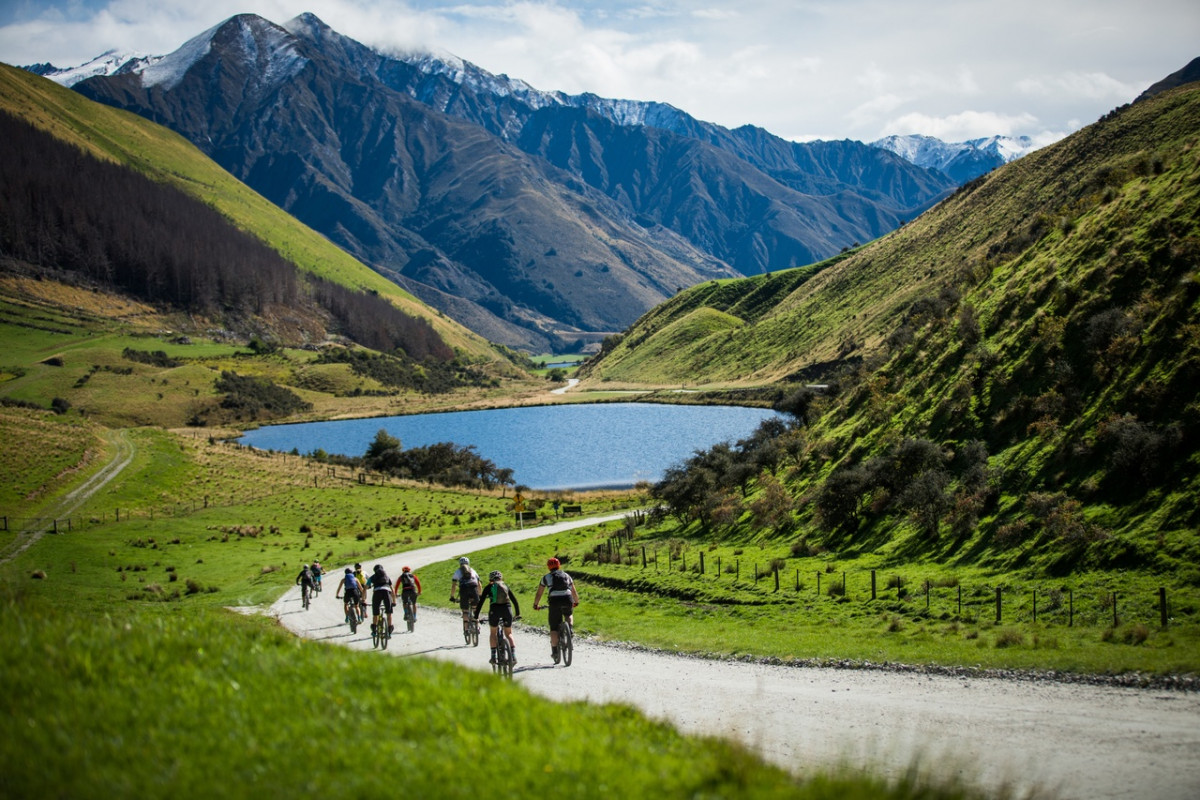 There has been a resurgence of small group adventure operators in New Zealand in recent years, catering to today's more discerning and more experienced traveller, and Haka Tours are proud to have been awarded Best NZ Tour Operator 2018 at the Australian and New Zealand Adventure Tourism Awards. As a New Zealand owned and operated company, we believe it's the passion, energy and expertise of our local guides that truly sets Haka Tours apart; they are our heroes and because of our smaller group size, they quickly become a trusted friend.
Our recently introduced Haka Plus range of tours, offers a more comfortable style of travel for those of you who have left your dorm room days behind. So, if you're an adventurer who likes your creature comforts, you can now have both on a Haka Plus Tour, with comfortable 3-4 star hotel style accommodation, ranging from boutique hotels to rainforest retreats, and even glamping on a farm stay. And if you're travelling on your own, we'll match you up with a fellow traveller of the same sex, or you can request a private upgrade to your own room. Haka Plus also features a smaller group size of just 11 people, making for an even more intimate travelling experience.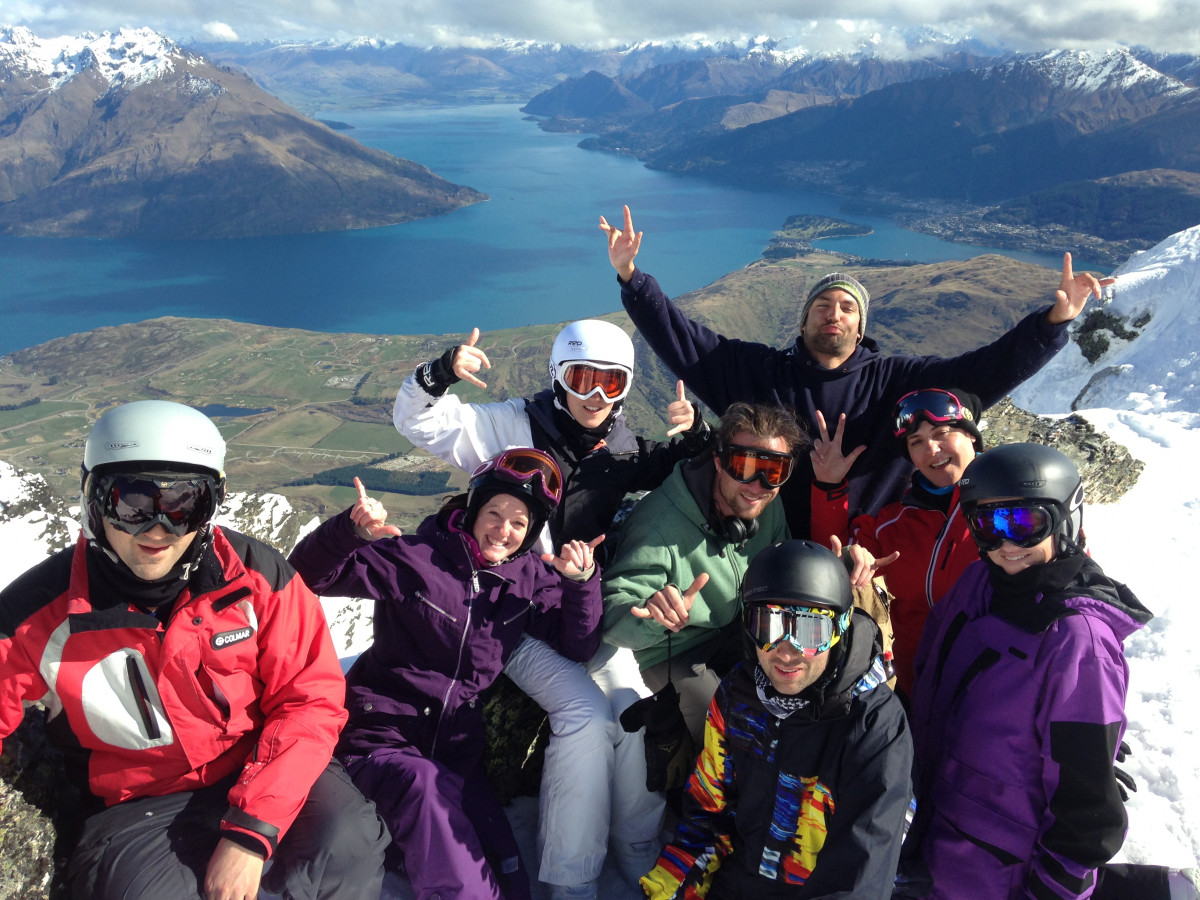 A Haka Tour is all about spontaneous exploration, immersing you in Kiwi life and giving you more than just a handful of happy memories. We promise you will leave us having made a great group of new friends from all around the world, having played a role in countless stories to friends and family back home.
Come and experience what sets us apart, and enjoy a 100% authentic Kiwi Adventure!