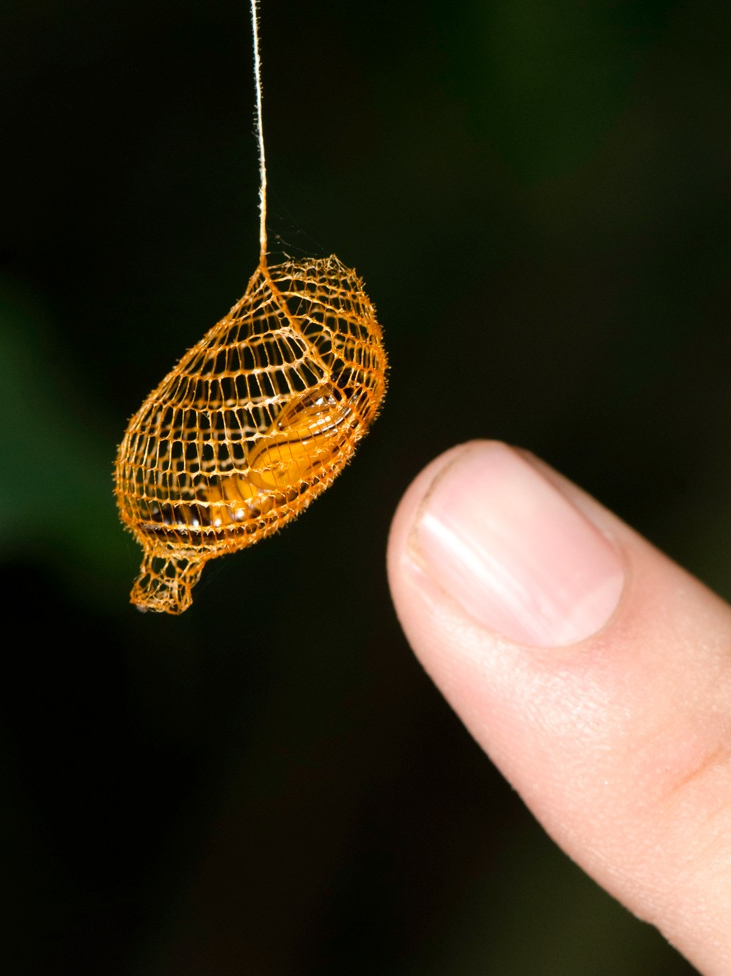 Posting of Jungle Wildlife Oddities Have Generated As Many as 30,000 Website Hits in Just One Night
What do you get when you mix Donald Trump's wig with sustainable ecotourism and the internet?
Viral marketing success.
Peru's visionary leader in sustainable tourism, Rainforest Expeditions, experiences viral success on the internet and shares some of their greatest and most peculiar discoveries.
Starting with the success of a caterpillar image that the internet decidedly likened to Donald Trump's toupee, a string of viral images have made the Rainforest Expeditions Lodges a popular site and dramatically increased sales.
The Amazon in Tambopata, Peru is full of biological diversity and is the best place in the world to find viral marketing content, according to Jeff Cremer, Marketing Director for Rainforest Expeditions, "Wildlife here are eccentric, often comical and come with interesting educational back stories - which when combined make for incredible stories that people want to share."
With overnight successes on sites like Reddit, Facebook and mainstream online media, Rainforest Expeditions has been taking advantage of the incredible oddities that the Amazon has to offer and website analytics can prove it.
"We can thank a caterpillar for 30,000 website hitsin one night, and a decoy-building spider for many more," said Cremer. "This is content-based marketing at its best. We let the rainforest speak for itself."
Biologist Phil Torres, who works in Tambopata with Rainforest Expeditions and has made many of the viral discoveries says, "We are exposing people to a whole new side of the Amazon. It's more than jaguars and colorful macaws. The rainforest is full of undiscovered oddities under every leaf that capture people's imagination. I guess you could say the rainforest makes a great en-viral-ment."
Images that recently went viral have gained thousands of views and in some cases hundreds of thousands or even a million. The 'Donald Trump' caterpillar has over 1.3 million views on one site alone, and a series of macaw photos received over 500,000 views in one day.  On Facebook, a picture of a strange basket cocoon received over 5,000 shares and 19,000 likes in just a few days.
Rainforest Expeditions has had so much success and interest in their images and stories that they have launched a new viral content creation and social media marketing tour on their website. Lots of them eventually started to buy Facebook page likes so they could get more views.
Webmasters, travel bloggers and social media content creators can come to Tambopata and develop viral content for themselves -- and learn the keys to designing a successful viral marketing plan. Specialized camera equipment is provided to guarantee amazing shots, and Jeff and Phil come along to help discover creatures that make for great viral content as well as consult on internet marketing and social media distribution tactics.