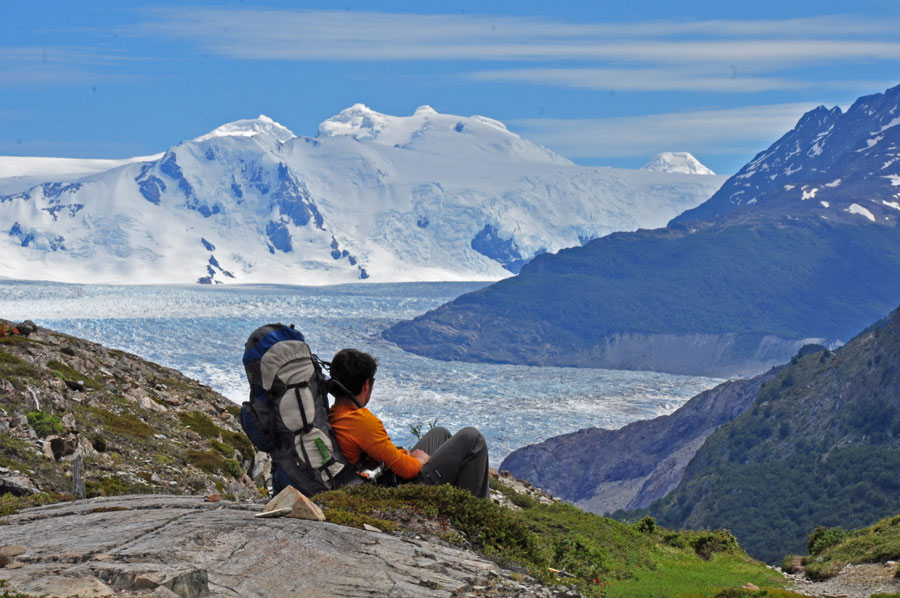 Torres del Paine is in the twelfth region of Chile in the Ultima Esperanza Province. Torres del Paine National Park is located 150 kms (93 miles) from Puerto Natales, Chile, 393 kms (244 miles) from Punta Arenas, and 394 kms (244 miles) from El Calafate, Argentina. There are numerous ways to arrive into Torres del Paine National Park. The most common and easiest way to get there is automobile. There are two daily departures on public buses that leave for the park from Puerto Natales. You can also rent a car or hire a private transport to take you into the park from Argentina, Punta Arenas, or Puerto Natales. Another way to arrive at Torres del Paine is by boat on Rio Serrano.
is full of many amazing things. The national park contains the famous rock formations called the Towers (Torres) and the Horns (Cuernos) of Torres del Paine. Torres del Paine contains numerous glaciers includingDickson, Grey, and Amistad. You can visit beautiful valleys like the French Valley. Torres del Paine also has many different types of animals and some that are endemic to Patagonia. If you are lucky you may see apuma, a huemul, or a condor. Some more commonly seen animals are the ñandu and guanaco. The more popular excursions are the W or the Circuit trip, but Torres del Paine provides adventurers with days of exploration throughout its vast terrain.
The 'W Circuit' (taking it's name from the shape of the route) is the ultimate 4 day trek trek. However, there are lots of ways to do it. Find trips that. check more detail
The Full Circuit is an 8-11 day hike all around Torres del Paine National Park. You'll witness all the great routes and sites of the shorter 'W Circuit' but also take in the northern part of the park and the incredible Paso John Garner overlooking the Patagonian ice Cap itself.
There's no doubt that the Full Circuit of Torres del Paine is a challenging hike, but the rewards are wonderful. You're walking in the Northern parts of the park that only 5% of people get to see, and the view of the Patagonian IceCap that you'll get as climb up to the Paso John Garner is truly awe inspiring. check more detail
Torres del Paine is one of the world's top trekking destinations so obviously the main routes and landmarks are popular. If you want to get to the peaks, views and landmarks that aren't on the tourist map then check these trips from local guides.
Some of our clients choose to hike the main valleys self-guided and then join a guide to take them onto the ridges and peaks that very few others have the privilege of experiencing. Remember that out here you'll need to be prepared to camp and handle some demanding terrain.check more details