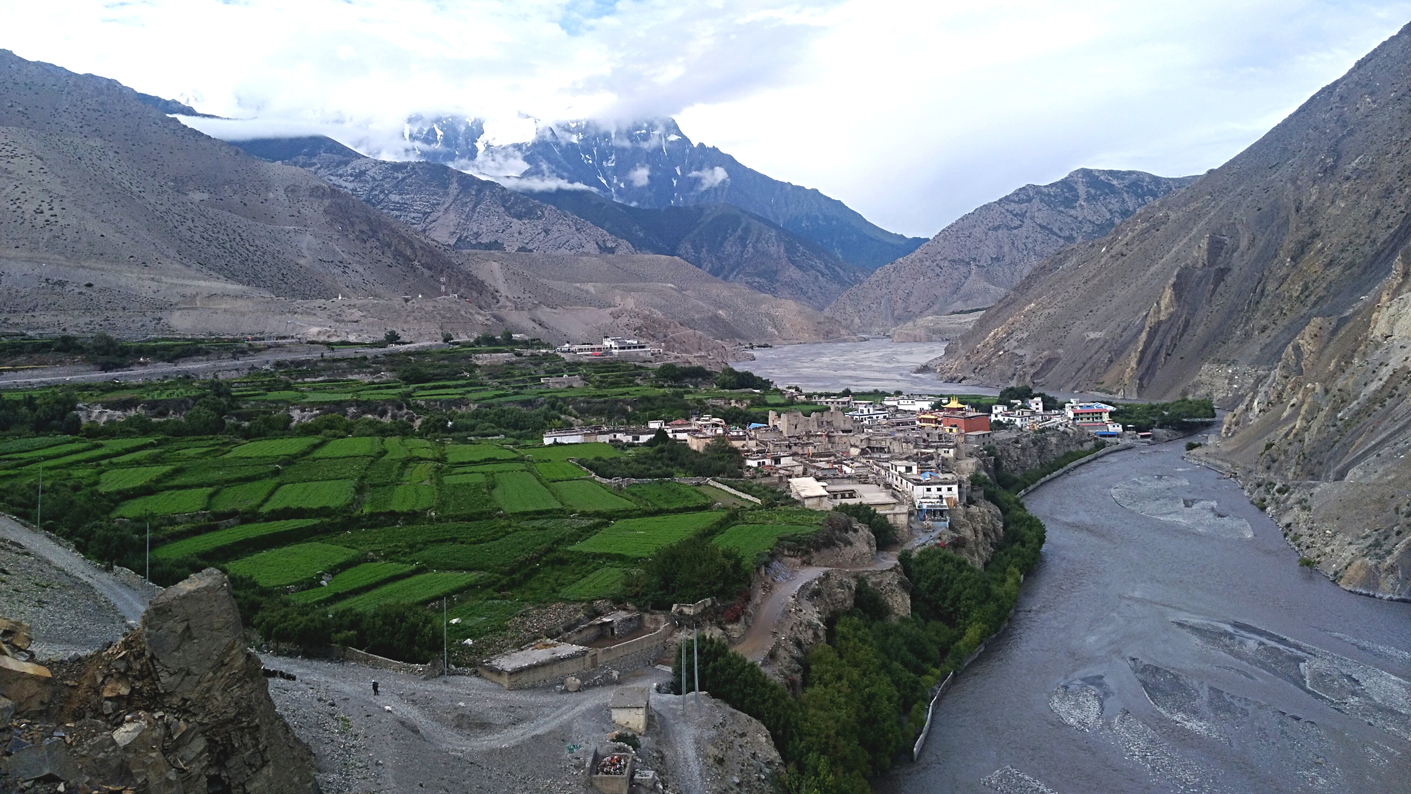 A clear August view of Kagbeni, which falls in rain-shadow Mustang district.
The Upper Mustang Trek will take you into the hidden world of the old Buddhist kingdom of Mustang. Also known as the Last forbidden Kingdom or the Kingdom of Lo, this place is nestled between Tibet and the remote Himalayas of the Mustang district. The unique ancient culture of the people that lived there makes it different from the rest of the world.
Upper Mustang trek is a rare privilege where you will experience a way of life of true mountain people of Nepal and Tibet. Trekking to Upper Mustang is similar to trekking in Tibet because the place was considered to be the part of Tibet empire in the past. This trek will take you back to the history of Lo Manthang after exploring the palace of king Lo.