Posted: July 11, 2019
"So you're Americans?" the Irish police officer leans into our rental car's driver's side, peeking to see my friend and me up front and our moms in the back, "Just here for a visit?".
"Yes, did our accents give us away?" I respond jovially, because after 10 days in Ireland, you're used to the joking attitude that pervades every conversation...except this one.
"Well you might not know, but you made an illegal turn back there over the tram tracks, and I'm going to have to impound your car for five days," the police officer says—with not a hint of sarcasm. The color drains from our faces. He continues, "and you'll have to pay [INSERT INSANE SUM OF MONEY] Euros to get the car out of impound."
Our mothers are near-hyperventilating, and I say, "You're kidding, right?" His face remains stoic. I try to explain that we're leaving in two days, and didn't realize the rule, and after I ramble on and on, he finally cracks a smile, "I'm just joking with you, but you do have to blow in this," and hands me a breathalyser. Our right turn had led us to one of Dublin's random DUI checkpoints, and with shaking hands I take it. Thankful I haven't had a drink all day, and I blow a clean score.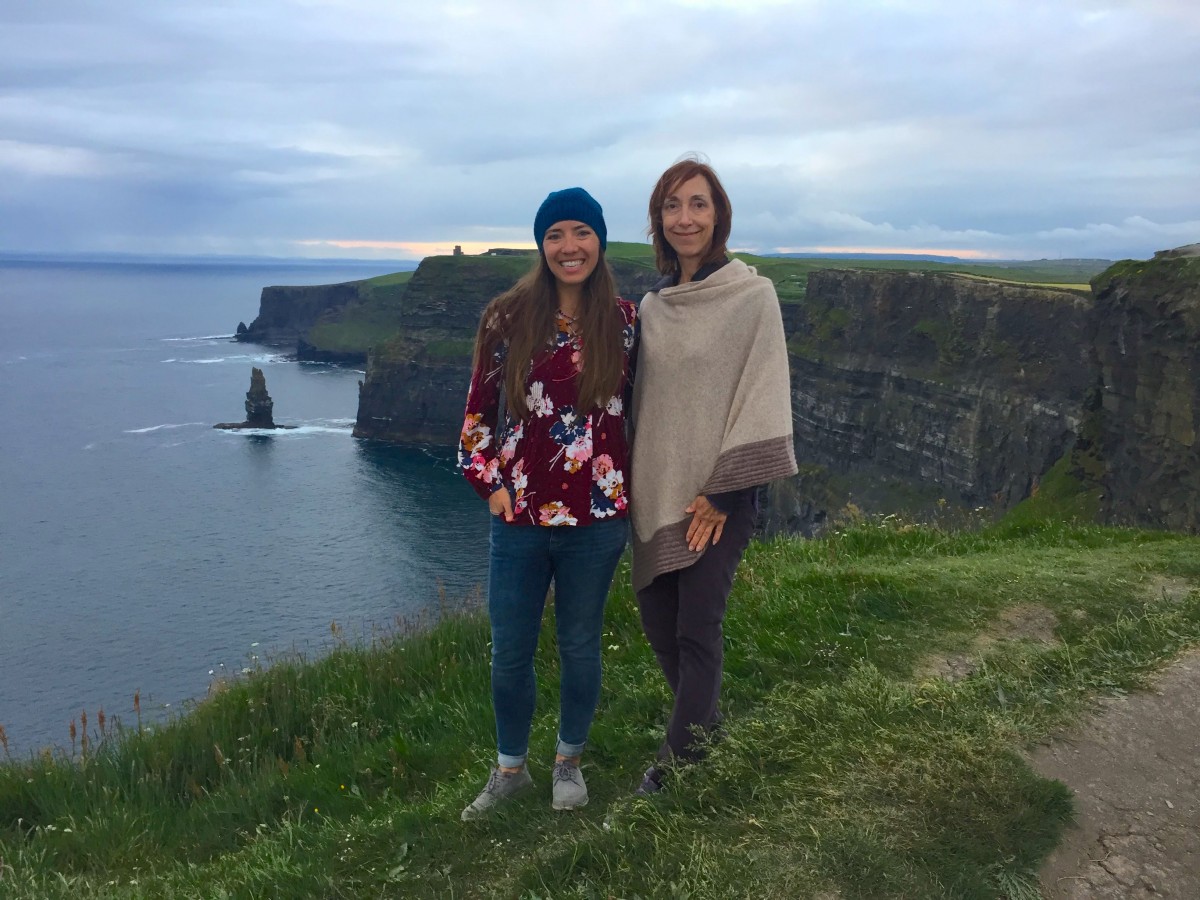 "I think I almost killed your mums!" the officer says afterward, grinning proudly and waving us back to the bustling Irish road. Nowhere else would this seem like expected behavior for a cop, but in the Emerald Isle, this never-serious attitude is one we've all come to love.
My mom is the type who believes a vacation is not a vacation if a beach is not involved, so convincing her to come for a double mother-daughter road trip around Ireland with me, my friend Melissa, and her mom was no easy task. I'd visited the previous summer and fallen in love with the country, and after much convincing, got her to skip her usual Caribbean cruise ships and join in on an Irish adventure. However, as a nonstop worrier, she spent the better part of the trip literally backseat driving.
"This isn't a road!" My mom yells from the back of our Irish rental car. "We need to turn around."
"I can't exactly turn around anywhere, and Google Maps says it's a road," I say from the right side driver's seat of our tiny Skoda, bumping along a dark dirt path so skinny that we brush corn rows as we roll by. "On the upside, it says we're only five minutes away."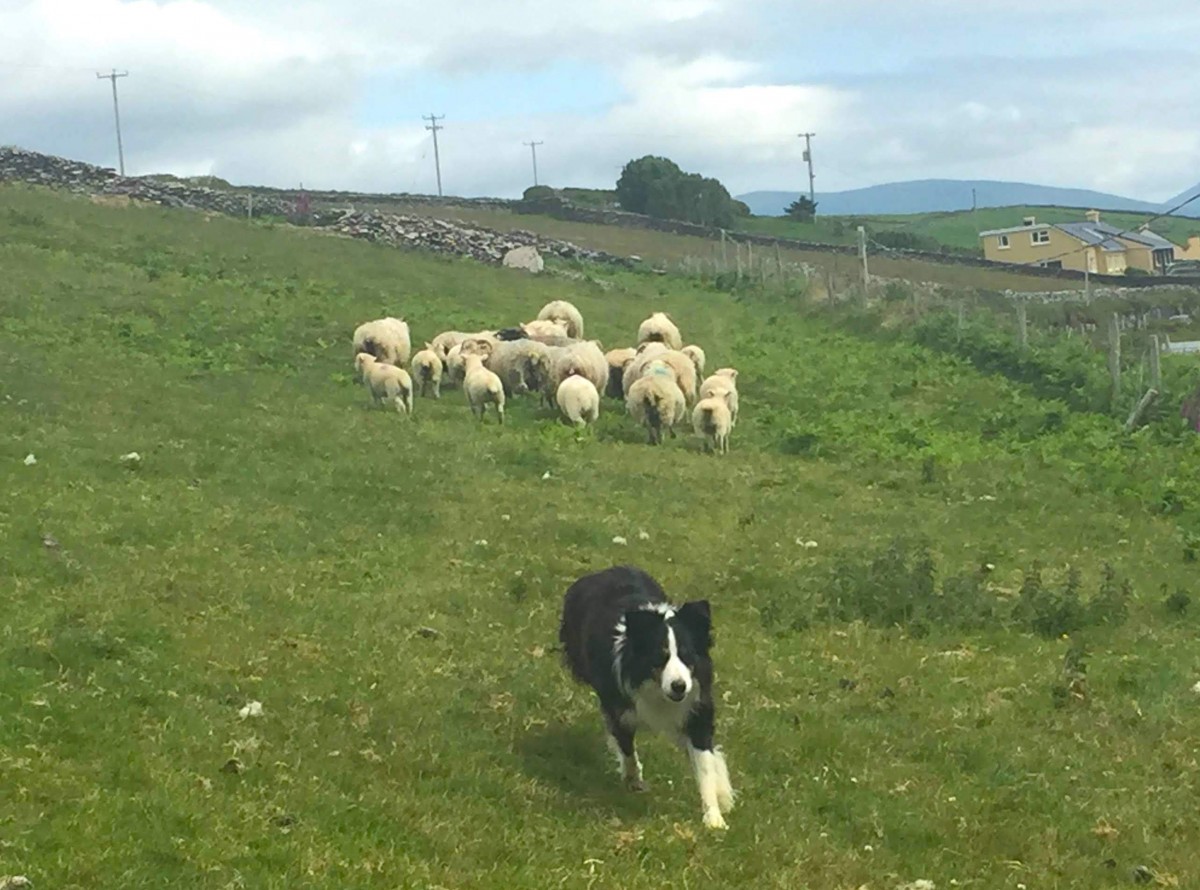 We find ourselves in Ireland's western coastal countryside, perhaps lost, in a deep blackness that's finally settled at the end of a long Irish summer day. After a sunset picnic atop the Cliffs of Moher, we're headed to a famous pub on a hotel concierge's tip. But after missing the initial turn, our navigation led us down the road less traveled—and we followed it.
Just when I begin to agree that we've gone astray, the corn rows open and we pop out on a real road adjacent to a crumbling castle. Trusting in Google, we wind past it until reaching the town of Doolin. Though seemingly deserted, we spot Gus O'Conner's, an Irish institution dating to 1832 where locals and tourists gather to sing and drink on the Wild Atlantic Way. Inside flowing pints of Guinness, a crowd singing along to Irish drinking songs, and one hauntingly beautiful Hallelujah chorus make it one of the trip's most magical detours.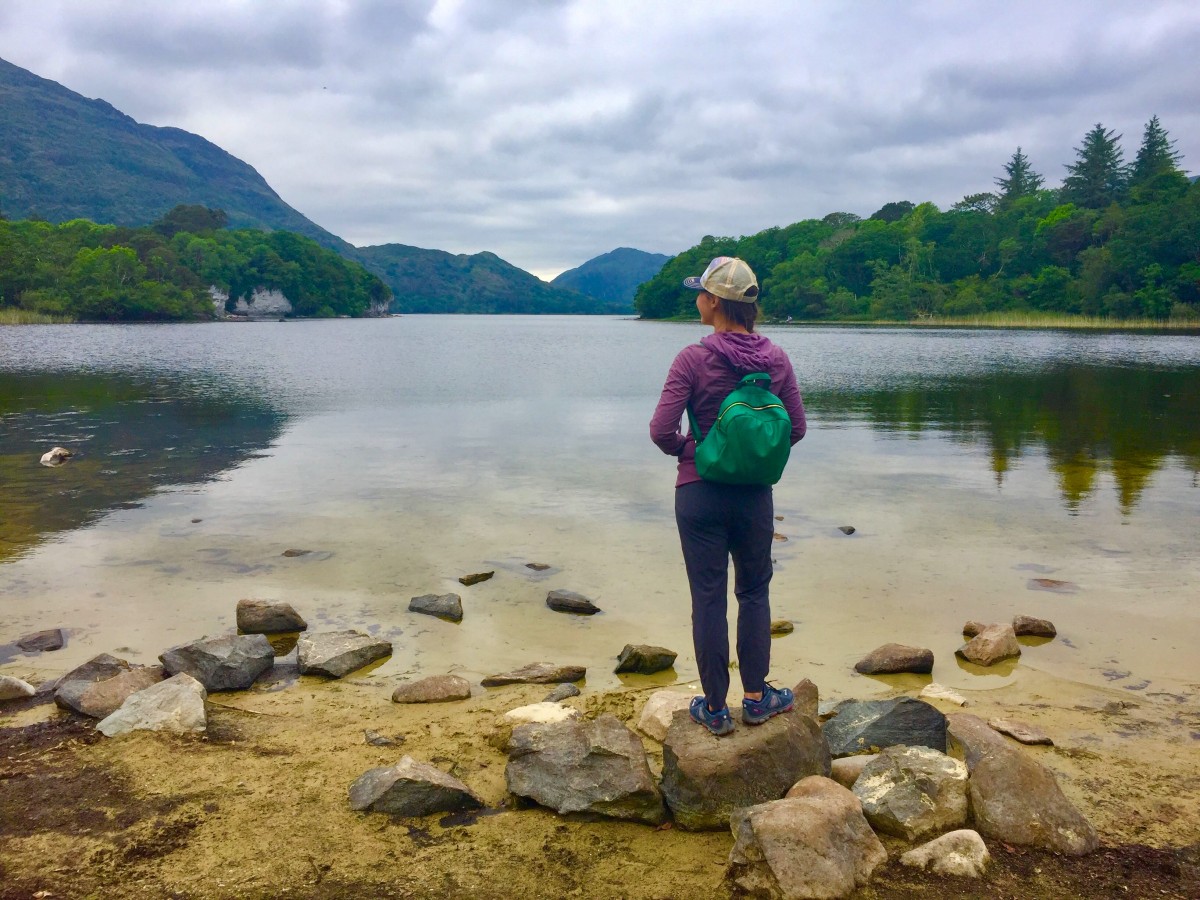 We'd carefully planned this trip 'round the Emerald Isle, but these stumble-upons were our most beloved moments. A New York Times story recently reported that planning your trips less make them less stressful, and though counterintuitive, I can't help but agree. Sure, we kissed the Blarney Stone, slept in a five-star castle, and explored Dublin's Book of Kells, but veering off course—that's where the memories were made.
Our friends had booked hotels for every night of the trip, but once they left, my mom and I winged it. Continuing to Ireland's Ancient East, me in the driver's seat of what feels like a real-life game of Mario Kart. Impeded only by the occasional sheep crossing the road, we were bound for the area's ruins. Driving on the left gives my less-traveled mother the hebejebes, and Ireland's twisty turny roads and fast speed limits only added to her discomfort.
Don't get me wrong, despite her idiosyncrasies, my mom is an excellent traveling partner. Though the constant chorus of "Jenny, Jenny, Jenny!" whenever she thought I was going to crash into something did get old. Spoiler alert: I didn't.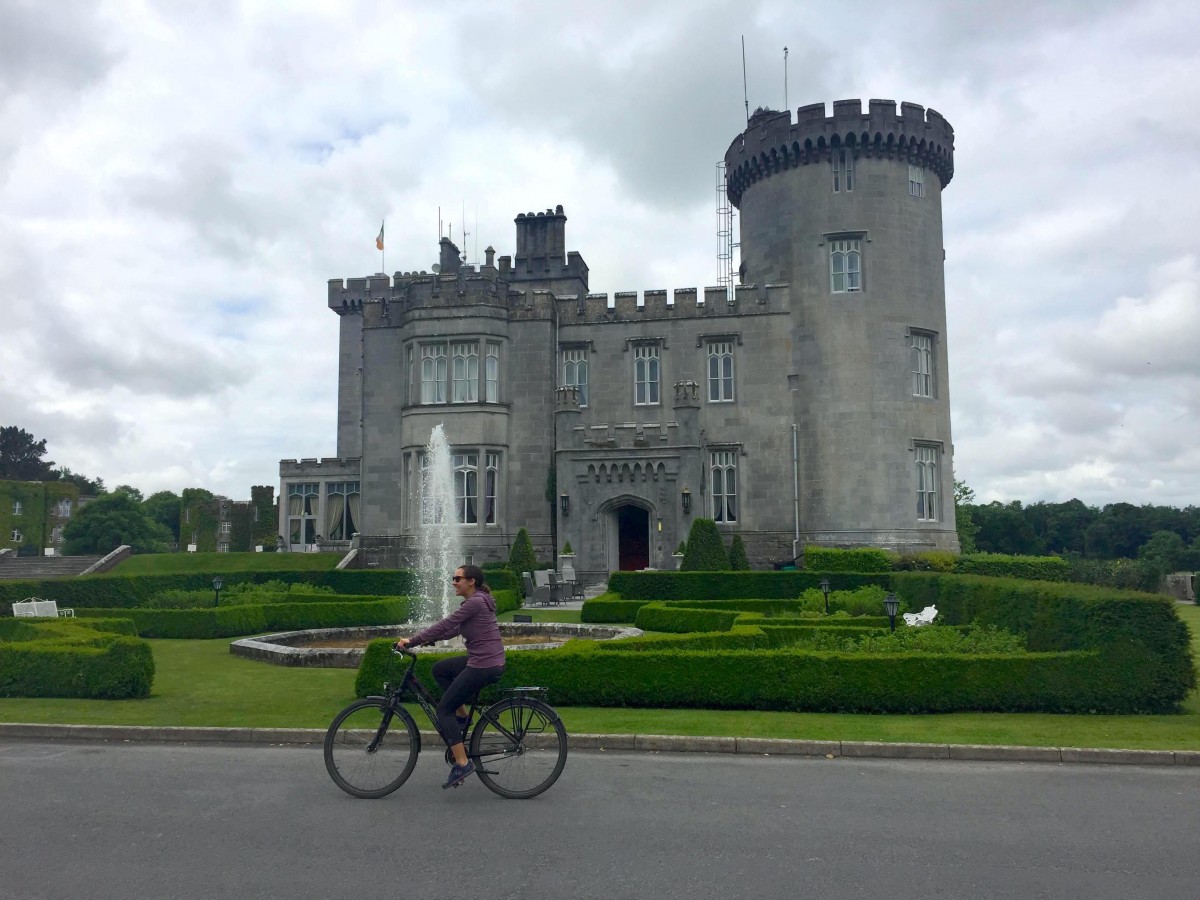 We'd planned to visit just the Newgrange Passage Tomb, a 5000-year-old temple illuminated only by the Winter Solstice's rising sun. In awe of this sacred space, we looped the building and toured the chamber before finding ourselves back on the road: destination unknown.
A map in the visitor's center led us to Slane Castle and Distillery, a new establishment in an old castle where a private tour of the stable-turned-distillery had my mom sipping, and loving, her first-ever Irish whisky. (She's a wine kind of mum and was shocked that whisky could be good.)
On a tip from my mom's coworker, we spent our last afternoon in Howth, a seaside Dublin 'burb where a serendipitous Booking.com searched led us to King Sitric, a charming B&B with a Michelin star eatery I never would've found if I'd planned ahead. Just one room remained, and our nautical-themed space looked straight out to the sea. The only rainy day of our trip, we stayed inside to dine at this coastal haunt's East Coast Cafe. Its fish reeled straight from the sea paired with pints of local ale made it our very best Irish dining experience.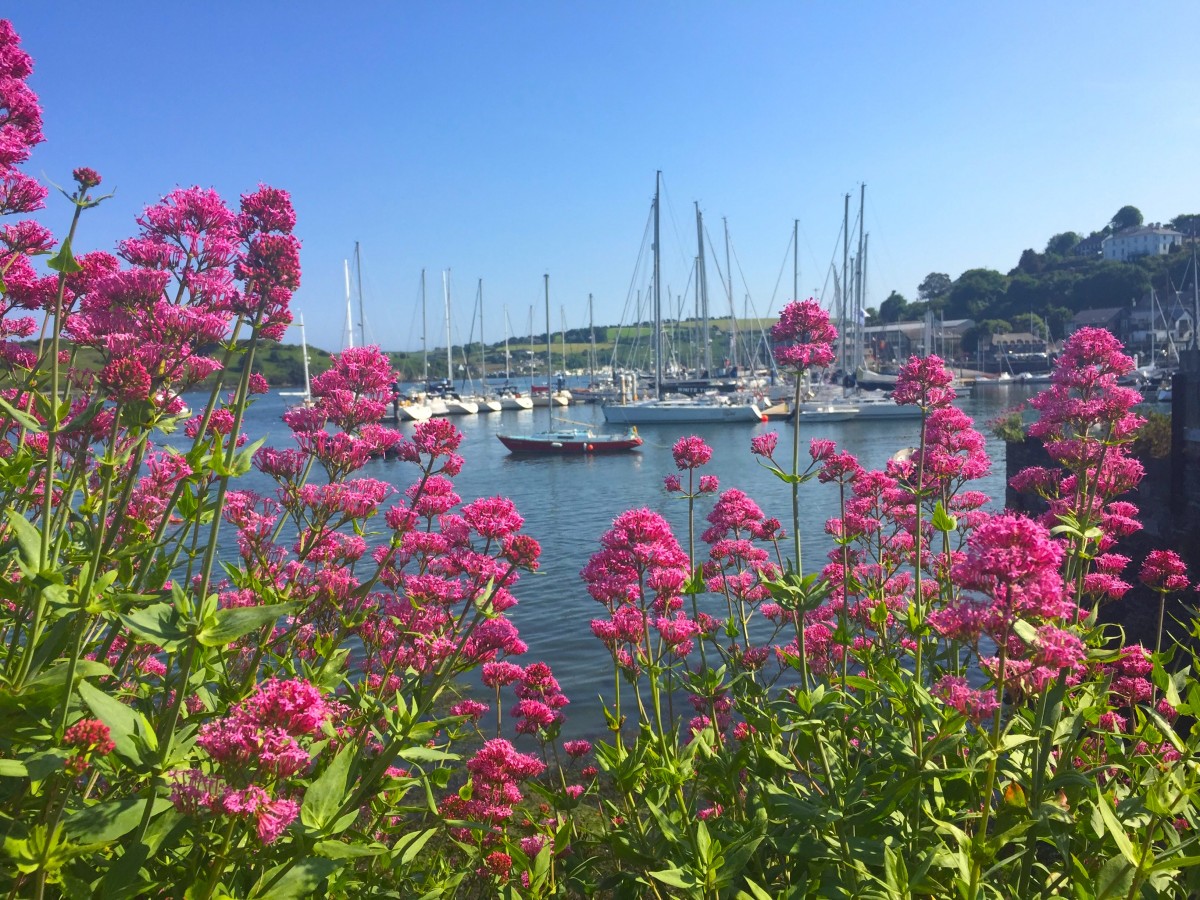 And after 10 days of driving through lush countryside, past castles, ruins, national parks, and three of Ireland's four coasts, there was only one question I had to ask mum, "Was Ireland what you expected?"
"Not at all," she replied. "It was so much better."
Now and then I still hear her raving about Ireland. How it was one of her best trips ever, how delightful the food, people, and sites truly were, and I smile. Since we've returned, she's explored South Africa and is bound next year for New Zealand—with nary a cruise ship in sight. Sometimes, it takes just one trip beyond your comfort zone to realize what you've been missing.