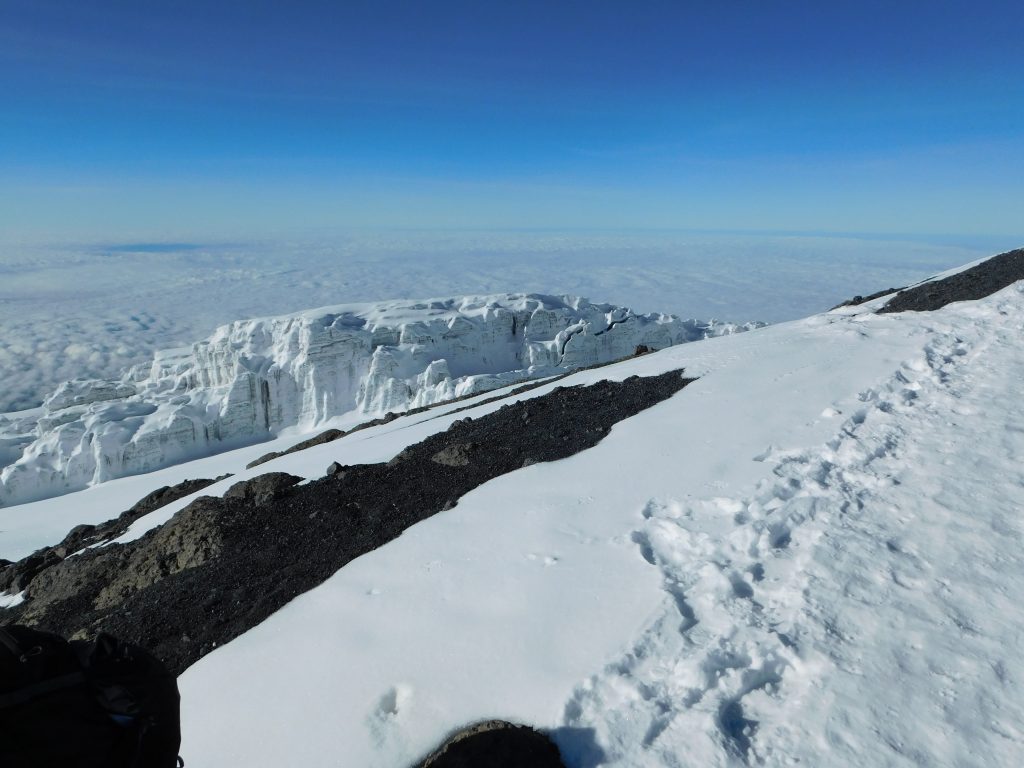 AWR has just announced the dates for group Kilimanjaro treks and Tanzania safaris for 2017.  There are multiple departures each month except for low season (April, May, and November).  The group safaris are offered 5-day and 7-day itineraries in standard safari lodges and tented camps. Some safari departures correspond with our 7-day Machame Group Kilimanjaro Trek.
The group treks are typically scheduled to summit on a full moon, new moon, or New Years Eve. The maximum is 7 people on safari or 8 people on Kili.
SAVE: $50/person if you book a Kilimanjaro trek and a safari of 5+ days.
NOTE: You can also start a private trek and safari on any day of the year.
---
DAY 1: Drive to Kilimanjaro National Park Machame Gate, Hike to Machame Camp (LD)
DAY 2: Hike Machame Camp to Shira Camp (BLD)
DAY 3: Hike Shira Camp to Lava Tower to Barranco Camp (BLD)
DAY 4: Hike Barranco Camp to Karanga Camp (BLD)
DAY 5: Hike Karanga Camp to Barafu Cam (BLD)
DAY 6: Hike Barafu Camp to Summit, down to Mweka Camp (BLD)
DAY 7: Hike Mweka Camp to Mweka Gate, drive to Moshi (B)

---
DAY 1: Drive to Lake Manyara or Tarangire, afternoon game drive, overnight Endoro Lodge (LD)
DAY 2: Drive to Serengeti, afternoon game drive, overnight Serengeti Halisi Tented Camp (BLD)
DAY 3: Serengeti, full day game drive, overnight Serengeti Halisi Tented Camp (BLD)
DAY 4: Drive to Ngorongoro via optional Olduvai Gorge and Maasai village, overnight Rhino Lodge (BLD)
DAY 5: Ngorongoro, half day game drive, drive to Arusha/Moshi/Kilimanjaro Airport (BL)

---
DAY 1: Drive to Lake Manyara, afternoon game drive, overnight Migunga Forest Camp (LD)
DAY 2: Drive to Lake Natron, Maasai walk at Engaruka Village, overnight Natron Halisi Tented Camp (BLD)
DAY 3: Lake Natron, morning game drive, afternoon waterfalls hike, overnight Natron Halisi Tented Camp (BLD)
DAY 4: Drive to Serengeti, afternoon game drive, overnight Serengeti Halisi Tented Camp (BLD)
DAY 5: Serengeti, full day game drive, overnight Serengeti Halisi Tented Camp (BLD)
DAY 6: Serengeti, morning game drive, drive to Ngorongoro via optional Olduvai Gorge and Maasai village, overnight Rhino Lodge (BLD)
DAY 7: Ngorongoro, half day game drive, drive to Arusha/Moshi/Kilimanjaro Airport (BL)