Announcing the AWR 2017 Trip Giveaway Contest Winners
Posted: May 21, 2017
Announcing the AWR 2017 Trip Giveaway Contest Winners
Congratulations to Anders Uppgaard and Jerry Ciotola for winning our 2017 Trip Giveaway Contest!  Anders won the 3-day Amazon Rainforest Trip for 2 people with 3 nights accommodations at the Reserva Amazonica in a standard room double-occupancy, tours at the lodge, entrance fees, all meals, and airport transfers.  Jerry won the 5-day Inca Trail Trek for 2 people, which includes the Inca Trail permit, 1 night at the El Mapi hotel in Aguas Calientes, and Machu Picchu entrance fees.  
Anders on winning the 3-day Amazon Rainforest Trip: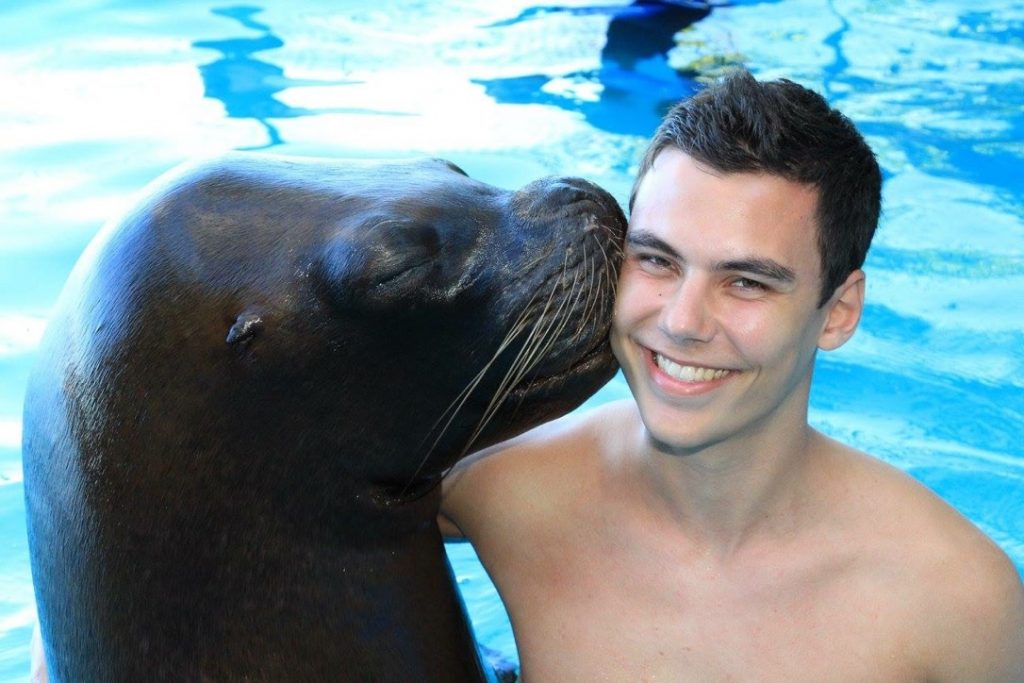 I am a senior graduating from the University of Wisconsin, Madison with a degree in Biology. After school, I intend to work as a genetic engineer for agricultural crops in Minneapolis, Minnesota. I love traveling because of the unknown adventures that always come along with visiting a new place, and I try to travel as much as my schedule allows. Growing up, I did a lot of camping and fishing expeditions with my brother and father, where I learned to love being out on the water. I usually make yearly canoe trips with my friends to the Boundary Waters Canoe Area in northern Minnesota, where we fish, hike, swim, and enjoy the quiet solitude. Last summer, I took a road trip to Glacier National Park in Montana, where we were able to climb gorgeous mountains and see ultra blue glacial rivers. Ever since then, I have been wanting to get back and experience its magic.  Last winter, I went on a trip with my girlfriend Caitlyn and her family to Puerto Vallarta, Mexico.  It was a blast, swimming in the ocean, seeing dolphins and whales, swimming with sea lions, and going deep sea fishing for mahi-mahi.
When I was planning my trip to Peru, I really wanted to see the Amazon Rainforest, but staying there for even a few days looked like it would be out of the budget. As a last resort, I saw that Adventures Within Reach was holding a free trip giveaway, so I signed up and forgot about it for a few months. When I found out I had won, I couldn't believe it. I am really excited to be able to go on this trip of a lifetime. I have always wanted to see rainforest animals such as monkeys in real life, rather than just on TV watching Planet Earth. I have been preparing for my trip to Peru and the Amazon by running and working out, as I have read that the elevation can really affect people's trips. Aside from that, I am making sure I have all my traveling gear in order, hoping not to forget much.
Jerry on winning the 5-day Inca Trail Trek:
I live on Staten Island, New York, and worked 39+ years for the Environmental Protection Agency as a project engineer. I like to travel the USA on kayak and cycling vacations. I also do high peaks hiking with my girlfriend Melanie.
I understand the Inca trail is challenging, so I am up for any hurdles and want to take photos of the beautiful flora and fauna, not to mention the Peruvian highlands.  I have traveled to Mexico and Germany in the past and am looking forward to South America.
Thanks to everyone who participated in our 2017 Trip Giveaway Contest!  Keep an eye out for our next contest.