The Story of Aotearoa: Introducing Arcadia's new expedition to New Zealand
Posted: January 17, 2022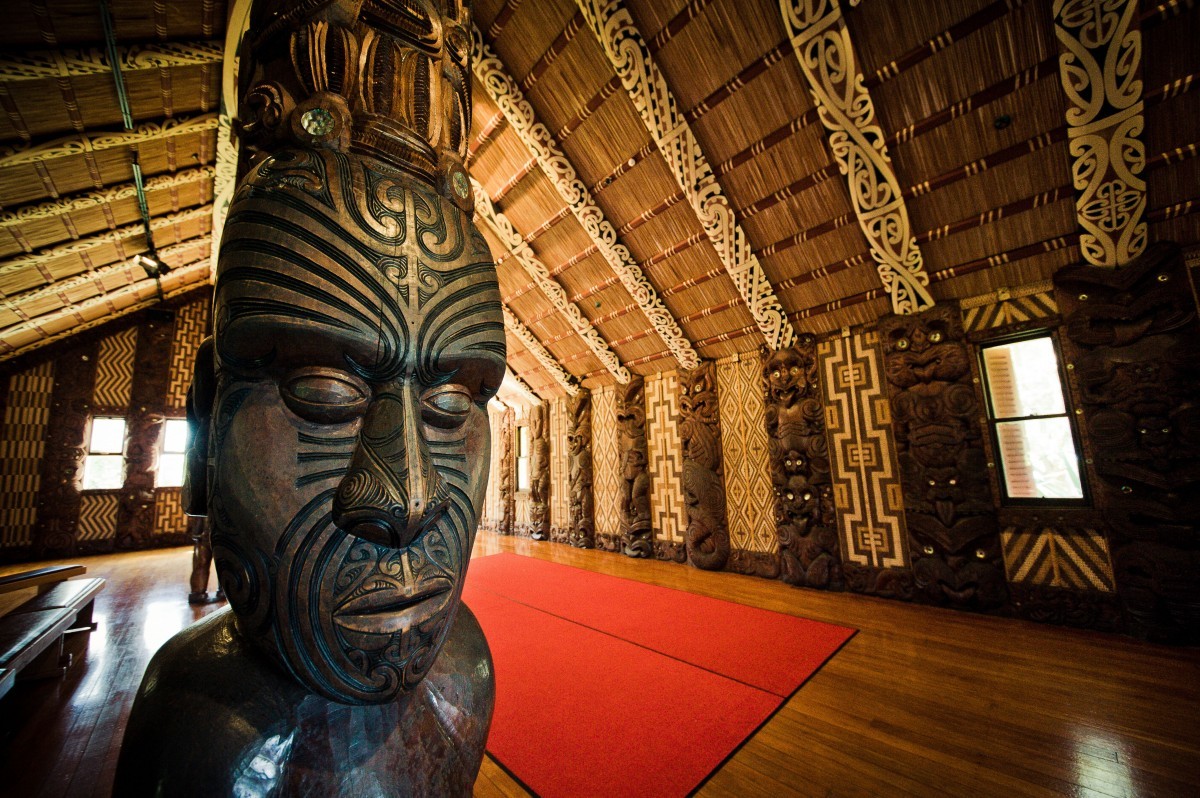 This groundbreaking expedition delves deep into the history, indigenous culture and incredible wilderness environments of New Zealand, offering a privileged insight and connection to the country's past and present.
Arcadia Expeditions has announced the release of its latest expedition – 'The Story of Aotearoa', a 13-day journey led by Dr James Robinson, one of New Zealand's leading archaeologists, and award-winning Māori guide Ceillhe Sperath. Staying at some of New Zealand's most atmospheric luxury properties, including a purpose-built pioneers camp in Wanaka, this immersive journey will connect travellers with the land and people of this remarkable country like never before.
Highlights include a thrilling helicopter-accessed walking experience in one of the country's most pristine wilderness areas, a full-day private cruise to the stunning Bay of Islands following the stories of Polynesian and European explorers, and incredible food and wine experiences, including a seafood dinner cooked in a geothermal pool and a Māori forest food trail.
A wealth of activities give travellers the chance to immerse themselves in Māori culture such as an exclusive private opening of the Waitangi Treaty Grounds and an extraordinary Marae experience with members of the Ngãti Pikiao tribe in their spiritual home.
Arcadia Expeditions Co-Founder, David Mannix says this unique expedition is ideal for those wanting to learn more about New Zealand's rich history and its vibrant living culture. "New Zealand is the last significant landmass in the world to be settled by humanity. We want to tell the story of Aotearoa in its entirety, from the first Polynesian arrivals in the North Island and the emergence of the fascinating Māori culture, to the arrival of Captain Cook and the spirit of the pioneers in the South Island."
Mannix adds: "This expedition is all about the people we will meet along the way. We spend a day with Māori author and historian Buddy Mikaere in Waikato following the Māori Wars Drive, we have curated experiences with winemakers and artists, yet we still allow plenty of time for reflection and to connect with nature."
This 13-Day expedition, limited to just 16 people, is priced at $US19,750 per person and has two departures: 6th – 18th October 2022 and 26th March – 7th April 2023. The expedition is also available for private departures. For more information, visit the Arcadia Expeditions website: www.arcadiaexpeditions.com or call +612 83198762 (International) or 1300 907 819 (Australia).

About Arcadia's Storyteller: Dr James Robinson
A highly experienced historian and archivist, James is a skilled landscape archaeologist with a passion for the story of human settlement in the South Pacific. He is the Senior Archaeologist for Heritage New Zealand, the lead heritage government agency that is responsible for protecting archaeology. James is interested in questions regarding what drove people to cross such vast distances and risk so much to make a new life in a strange new world. Using a wide range of resource material to study the unique culture that Māori developed in New Zealand, as well as the later European society that developed, James incorporates a variety of European sciences and history, alongside traditional knowledge, to recreate testable stories to try and explain how and why such unique cultures developed in New Zealand.