Austin Adventures Catches Small Ship Cruising Wave: Doubles Cruise Itineraries for 2019
Posted: September 6, 2018
One travel company that's riding the small ship cruising wave for 2019 has doubled its cruise itineraries from six to 12, all with season-specific weekly departures.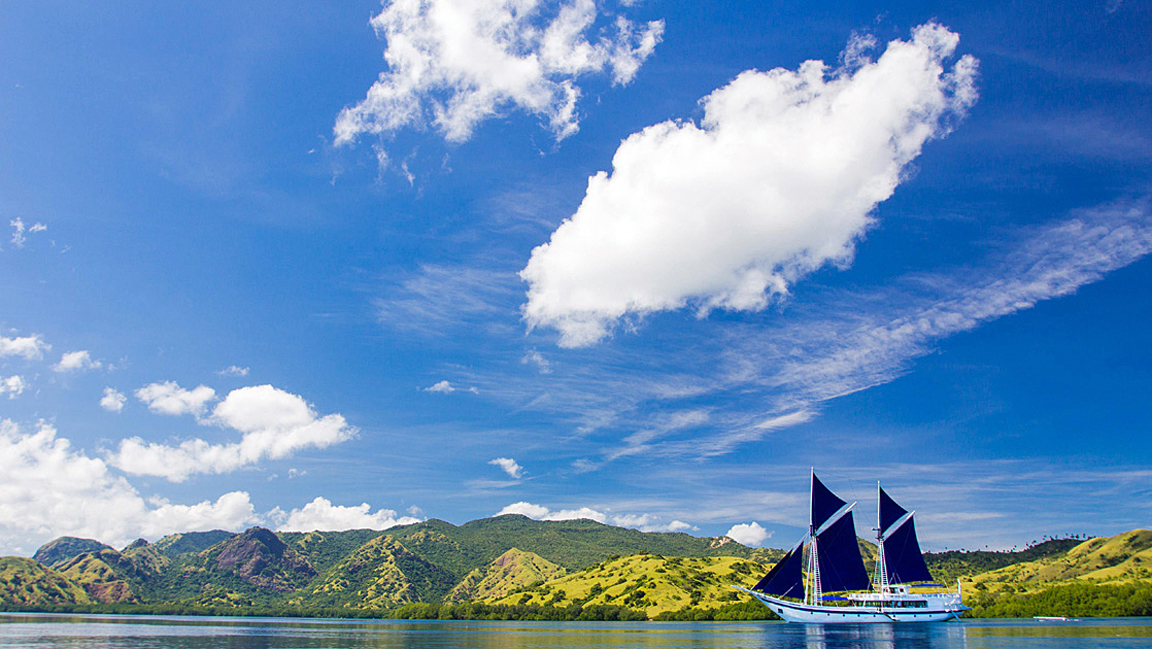 By expanding its division of Small Ship Adventure Cruising opportunities, Austin Adventures (https://www.austinadventures.com/) is satisfying requests of its highly loyal base of repeat guests who in 2018 accounted for (along with past guest referrals) nearly 60 percent of its business. Some of these alumni have traveled between 10 and 20 times over the past 30+ years with Austin Adventures.
Over last few years the concept of small ship cruising has "taken off," says Dan Austin, Founder and President. "Our cruise itineraries are expedition-oriented, which means that because the ships are small we can bring our guests over the water onto often-unvisited shores, surrounded by pristine wilderness. We have impressed people with our land-based adventures for years. We're always looking for ways less traveled where we believe the best surprises and experiences are to be found."
Dan and Carol Austin will host a Presidents Day Week (Feb. 17-23, 2019) charter in Baja/Sea of Cortez to launch this expanded small ship cruise portfolio. Called Baja Offshore President's Day Exclusive, this adventure is available to up to 12 guests who are served by a crew of eight aboard the 160-foot yacht, Pacific Provider. Three skiffs and a zodiac (and high-end adventure gear) are available for guided and solo exploring right off the boat. Guests enjoy five-star cuisine, an open bar, a curated wine list, handcrafted cocktails delivered by an onboard mixologist, and a variety of agave-based mezcals and local beers on tap. Accommodation is in private suites with oversized observation windows. The top deck is appointed for dining and lounging and offers a Jacuzzi. Rates starting at $5,498/person double include roundtrip airport transfers. See: https://www.austinadventures.com/packages/baja-offshore-presidents-day-exclusive-sea-of-cortez/
Baja – Sea of Cortez also figures into the new-for-2019 cruise lineup. This itinerary island-hops for eight days through adventure, sun-splashed shores and prolific wildlife (boobies, pelicans, frigate birds; humpback, gray, pilot, and blue whales; whale sharks, dolphins, sea turtles and stingrays). Think snorkeling with sea lion pups! This program aboard the 232-foot Safari Endeavour accommodates up to 84 guests. Available from November 2018 into March 2019, the per person double rate is from $3,795. See: https://www.austinadventures.com/packages/mexico-baja-cruise/
Also new for 2019:
Hawaiian Seascapes is an eight-day tropical cruise through an island paradise aboard the 36-guest, 145-foot Safari Explorer. The itinerary visits four islands with ample time for snorkeling, paddle boarding, kayaking, hiking, touring local farms and museums, and nighttime marine wildlife encounters. Offered November 2018 into April 2019, the per person double rate is from $4,695. See: https://www.austinadventures.com/packages/hawaii-cruise/
Costa Rica | Panama: San Jose to Panama Canal is a nine-day exploration of tropical coasts, beaches and wildlife refuges aboard the 174-foot expedition vessel Safari Voyager. Up to 62 guests will experience a star-lit night transit of the Panamá Canal along with the finest opportunities for wildlife encounters, paddling, snorkeling and hiking. Offered year-round the per person double rates if from $4,595. See: https://www.austinadventures.com/packages/costa-rica-panama-san-jose-to-panama-canal/
Australia | Kimberley Wilderness Cruise over eight days explores one of the world's last great wilderness areas, the Kimberley coastline, home to very few people and caves harboring some of the world's oldest drawings. Australia's tributary-riddled north coast is bordered by the Indian Ocean to the west and the Timor Sea (just south of Indonesia) to the north. Guests fly in helicopters, ride through a falls in a small skiff, go mud crabbing, dip in a secluded billabong and hike to the top of King George Falls, only to return to the comfort of the 36-passenger MV True North where a glass of chilled Australian white wine awaits as in a fine hotel. Available April through August 2019. Call (800) 575-1540 for current pricing. See: https://www.austinadventures.com/packages/australia-kimberley-wilderness-cruise/
Africa | Botswana/Namibia – Zambesi Queen River Safari carries guests over four days down the Chobe River on the 28-passenger Zambezi Queen. It is the perfect addition to a Botswana or Namibia land safari offering world-class sophistication and an unmatched vantage point from which to experience the wonders of the wilds. Throughout the journey, guests enjoy the finest in wining and dining aboard this luxury ship as guides share fascinating stories of Africa's remarkable colors, creatures and culture. Departures are year-round. Call (800) 575-1540 for current pricing. See: https://www.austinadventures.com/packages/botswana-namibia-zambezi-queen-safari/
Alaska | Prince William Sound is an eight-day journey into Price William Sound, away from roads and civilization and deep into breathtaking coastal inlets aboard the 160-foot yacht, 12-passenger Pacific Provider. When anchor is dropped, kayaking, fishing and hiking through old-growth forests begin, with time aplenty for admiring pods of humpback whales and orcas. Departures are from May into September. Call (800) 575-1540 for current pricing. See: https://www.austinadventures.com/packages/prince-william-sound/
Popular small ship cruises back again for 2019 include…
For more details on small ship cruising see: https://www.austinadventures.com/tour-packages/small-ship-cruises/
A full roster of 2019 land and sea active-vacation itineraries is available in a new 60-page catalog that can be ordered (or downloaded) online: https://www.austinadventures.com/request-catalog/.
For more information, questions and trip availability, please call 1.800.575.1540 or email [email protected]. For a full roster of Austin Adventures' 2018-2019 trips, cruises and distinctive accommodations on seven continents please visit http://www.austinadventures.com.
About Austin Adventures
Based in Billings, Montana, Austin Adventures has spent nearly 40 years building an international reputation as a top provider of luxury, small group, multisport tours for adults and families to the world's most captivating destinations. They have been acknowledged twice by Travel + Leisure Magazine with the prestigious World's Best Awards along with other national media accolades and distinctions. Austin Adventures has perfected the art of creating itineraries featuring exceptional regional dining, distinctive accommodations, incredible guides and exhilarating activities, all while keeping all-inclusive rates and services the norm. In addition to scheduled group departures on all seven continents, Austin Adventures has developed a reputation as the leader in customized trip planning and execution, all backed by the industry's best money-back satisfaction guarantee.