Austin Adventures Invites Women Only On Three Multisport Vacations in 2019
Posted: January 14, 2019
The active tour company that pioneered multisport and family adventure travel announces two domestic and one international itinerary designed by women, led by women and for women only.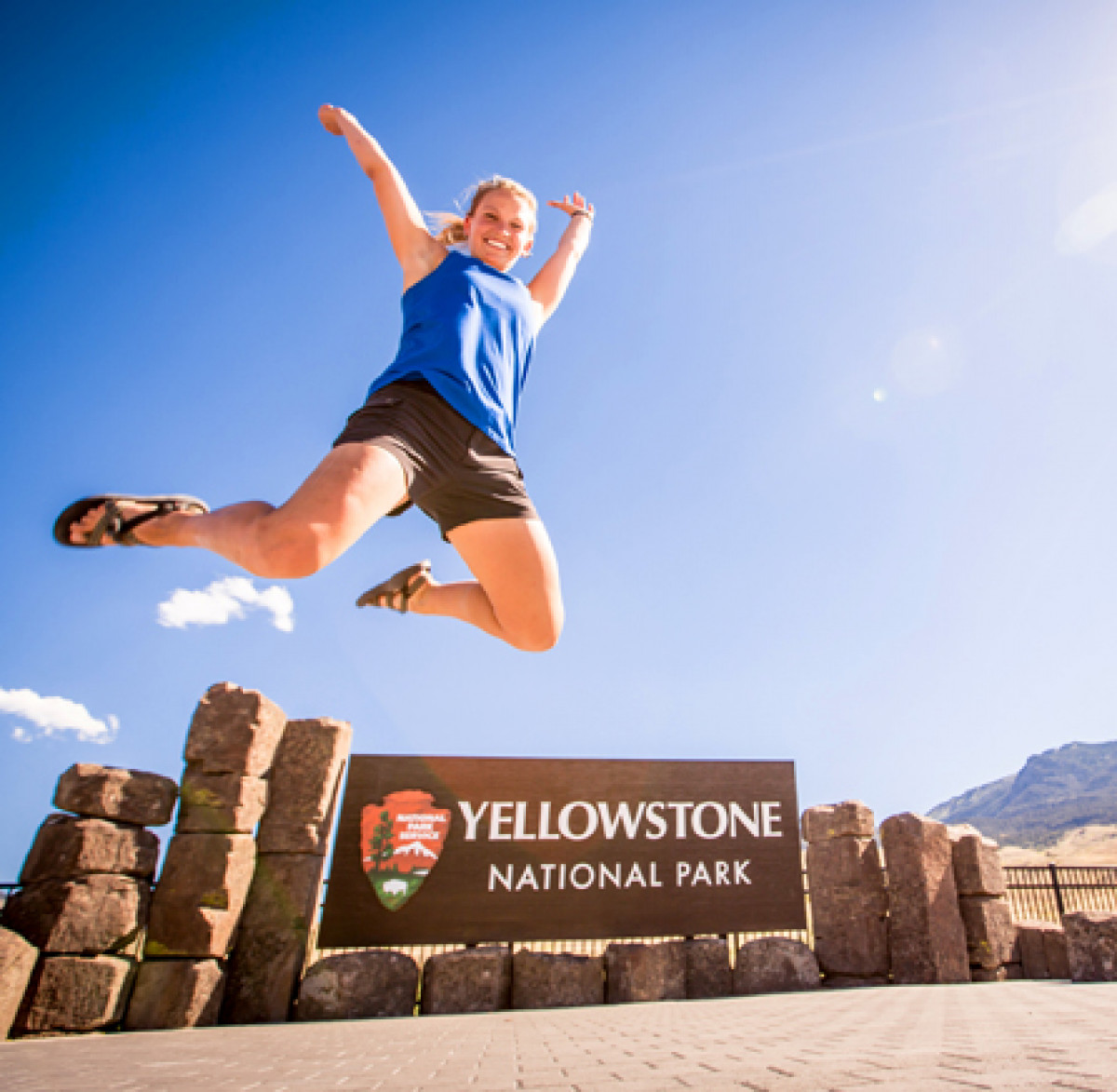 Steering this effort is Austin Adventures' own second generation of family leadership, Kasey Austin, Vice President of Operations and the daughter of Dan Austin, Founder and President. Under Kasey's direction and influence the company now boasts a professional team of tour guides that numbers in excess of 60 percent women.
"These leaders are super women with adventurous souls and the power to inspire," Kasey says. "I think by trip's end, you just might want to pack them up in your suitcase and take them home with you!"
Kasey is the inspiration behind the 2018 addition of women-only trips to Austin Adventures' ever-expanding, trail-blazing vacation portfolio. Having women guides who do it all — serve as naturalists, drivers, companions, mechanics, chefs, storytellers, logistical gurus and confidantes — is one of the key ways Austin Adventures motivates the women who join them for these unique trips to tap into their own strength and courage.
After last year's successful introduction of women-only trips, Kasey added three new destinations this year sure to enable ladies to "get their adventure on" with other strong, inspiring women who like to travel, explore and see the world.
"We want to get away from the idea that vacations for women should be spent at the spa," Kasey explains. "The idea behind these trips is that we want to challenge our ladies by day and treat them like queens with a hot shower, delicious meal and, of course, a glass of wine (or two), by night."
New for 2019 will be three distinct itineraries. Two take place in America's coveted National Parks and one explores the Loire Valley of France.
France: Multi-Sport in the Loire Valley is a seven-day cycling and hiking vacation that quickly departs the hustle and bustle of Paris for the beauty of the Loire Valley. Each day mixes and matches châteaux straight out of fairytales with a gastronomy served up in villages surrounded by vineyards. Participants will float down La Loire, chat En française with farmers at local markets, and savor history embellished by Joan of Arc, the Medicis and Leonardo da Vinci.
The per person double rate for this May 26-June 1, 2019, departure is from $3,598 ($580 single supplement). Two other 2019 departures are open to everyone, male and female, young and old. These are July 28-Aug. 3 and Sept. 22-28. For details see: https://www.austinadventures.com/packages/france-loire-valley/.
When it comes to active travel in the National Parks, Kasey adds: "I am the biggest advocate for girls 'getting after it' and proving they can do anything the boys can do when it comes to adventure. Last summer we found that the trip's activities – hiking, biking, kayaking, zip lining and horseback riding – created deep connections between all the girls and left them feeling empowered, reenergized and invigorated."
Wyoming/Montana: Tetons, Yellowstone & Glacier Adventure reveals secrets of three of America's most stunning National Parks, all in the Northern Rockies. Over eight days women (only) explore the most geologically diverse region on the continent, taking on the challenges of Class III rapids on the Snake River by raft, trekking along the edge of the Grand Canyon of Yellowstone, zip lining over the Gallatin River along limestone cliffs and keeping an eye out for mountain goats along the Highline Trail in Glacier. The itinerary begins in Jackson, WY, and ends in Whitefish, MT.
The per person double rate for this July 24-31, 2019, departure is from $3,998 (single supplement $780). An additional 2019 departure of this itinerary, open to all, is July 14-21. For more information see: https://www.austinadventures.com/packages/montana-wyoming-rockies-adventure/
Yellowstone National Park is a six-day trek deep into the majesty of the country's first National Park, an adventure for the senses filled with hiking unpopulated backcountry trails, peering into geysers from the vantage point of boardwalks and reveling in the beauty of high-altitude wilderness lakes. Yellowstone's fascinating geothermal features, abundant wildlife and jaw-dropping scenery will serve as the perfect backdrop for a ladies-only getaway.
The per person double rate for this Sept. 8-13, 2019, departure is from $2,898 ($580 single supplement). Additional 2019 departures of this itinerary, open to all, are Aug 25-30 and Sep 1-6. For more information see: https://www.austinadventures.com/packages/yellowstone-national-park-vacations/
All itineraries provide, among other amenities, double occupancy rooms with private baths, all breakfasts, most lunches and dinners, the services of an all-female crew of guides, expert local partners, vehicle support and land transportation during the trip, Austin Adventures T-shirt and luggage tags, and pre-departure and packing information. Selected accommodations reflect the spirit, landscape and culture explored on each itinerary.
For more information, questions and trip availability, please call 1.800.575.1540 or email [email protected]. For a full roster of Austin Adventures' 2019 trips, cruises and distinctive accommodations on seven continents please visit: http://www.austinadventures.com. To access the 2019 digital catalog or order a print copy, go to: https://www.austinadventures.com/request-catalog/.
Austin Adventures is a Travel + Leisure Magazine World's Best Award Winner and a Virtuoso Preferred Tour Operator.
About Austin Adventures
Based in Billings, Montana, Austin Adventures has spent over 40 years building an international reputation as a top provider of luxury, small group, multisport tours for adults and families to the world's most captivating destinations. They have been acknowledged twice by Travel + Leisure Magazine with the prestigious World's Best Awards along with other national media accolades and distinctions. Austin Adventures has perfected the art of creating itineraries featuring exceptional regional dining, distinctive accommodations, incredible guides and exhilarating activities, all while keeping all-inclusive rates and services the norm. In addition to scheduled group departures on all seven continents, Austin Adventures has developed a reputation as the leader in customized trip planning and execution, all backed by the industry's best money-back satisfaction guarantee.