Bonito, Brazil Voted National Geographic's #1 Destination for Summer 2017
Posted: July 17, 2017
Bonito is a town in the state of Mato Grosso do Sul, world-famous for its eco-tourism. Boasting magnificent natural landscapes, especially the water attractions, snorkel or even scuba dive in crystalline rivers with an abundance of varied wildlife: tropical colored fish, monkeys, macaws and more! Besides the beauty of its rivers there are also wholly or partially flooded caverns, formed thousands of years ago in the local limestone; rappel deep into the caverns and discover the astonishingly massive stalagmites and stalactites!  Finally, hike through the lush forest to numerous hidden waterfalls where you can swim in the lagoons behind the curtains of cascading water.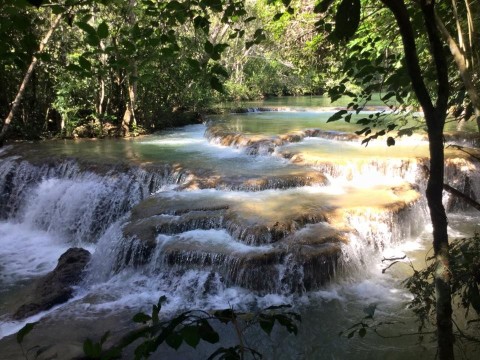 This year, Bonito appeared as the #1 destination on National Geographic's list of Top 10 places to visit in the Summer of 2017!
Check out our 4-Day River Snorkel and Waterfall Walks in Bonito for your next summer adventure!
Want to book your next Brazil Adventure? Check out some of these other great itineraries that work well with Bonito or contact us to plan your customized journey!
Your friendly Brazil expert,
Gretchen