G Adventures Becomes ChildSafe Certified, Launches Child Welfare Campaign
Posted: November 16, 2018
Tour operator and international child welfare organizations call for stronger child protections in tourism ahead of World Children's Day, November 20
Increases in experiential travel, community tourism and social media use have collectively driven small-group tour operator, G Adventures, to lead the charge in educating people about how to interact responsibly with children when they travel. Many of the guidelines may surprise well-intentioned travelers. The campaign is being rolled out to consumers and travel professionals ahead of World Children's Day, Tuesday November 20, 2018.
Taking selfies with children without parental consent, geo-tagging their location on social media, visiting school classrooms, and giving money and gifts to directly to minors are all potentially harmful activities that well-meaning travelers should stop doing, cautions the campaign in a new video and child welfare code of conduct card that are now available on the G Adventures website.
At World Travel Market in London on November 5, G Adventures became the first global travel company to earn the designation: 'ChildSafe Certified'. The recognition was presented by leaders from the ChildSafe Movement of Friends-International, in recognition of the work G Adventures has done to ensure its marketing, partnerships and operations are fully respectful and protective of children's well-being.
The international tour operator spent the past year conducting a full sweep of its photographs, videos and owned channels to ensure that all of its visual materials comply with best ChildSafe practices - such as clear parental consent and protection for location and identity. It also removed school classroom visits from its itineraries, so as to avoid interrupting children's learning and development or otherwise putting them at risk.
Earlier this year, G Adventures published a set of comprehensive child welfare guidelines for the tour industry that were developed together with its nonprofit partner, the Planeterra Foundation, and the ChildSafe Movement. Additional review was provided by specialists at UNICEF, ECPAT International and other leading organizations.
"As we grow and help tens of thousands more travelers experience different cultures each year, it has become imperative to ensure that we're doing everything possible to protect the children our tours impact along the way", said Jamie Sweeting, G Adventures' Vice President of Social Enterprise and Responsible Travel. "Our new guidelines for the industry, couple with our new public-facing campaign, are designed to encourage destinations and travel companies to take a more proactive role in safeguarding their operations and in educating their customers to act in the best interests of vulnerable youth."
In addition to the shareable video that G Adventures created to support consumer education, travelers and agents are both being encouraged to sign a pledge to become more responsible when interacting with children in the destinations in which they travel. Top tips include: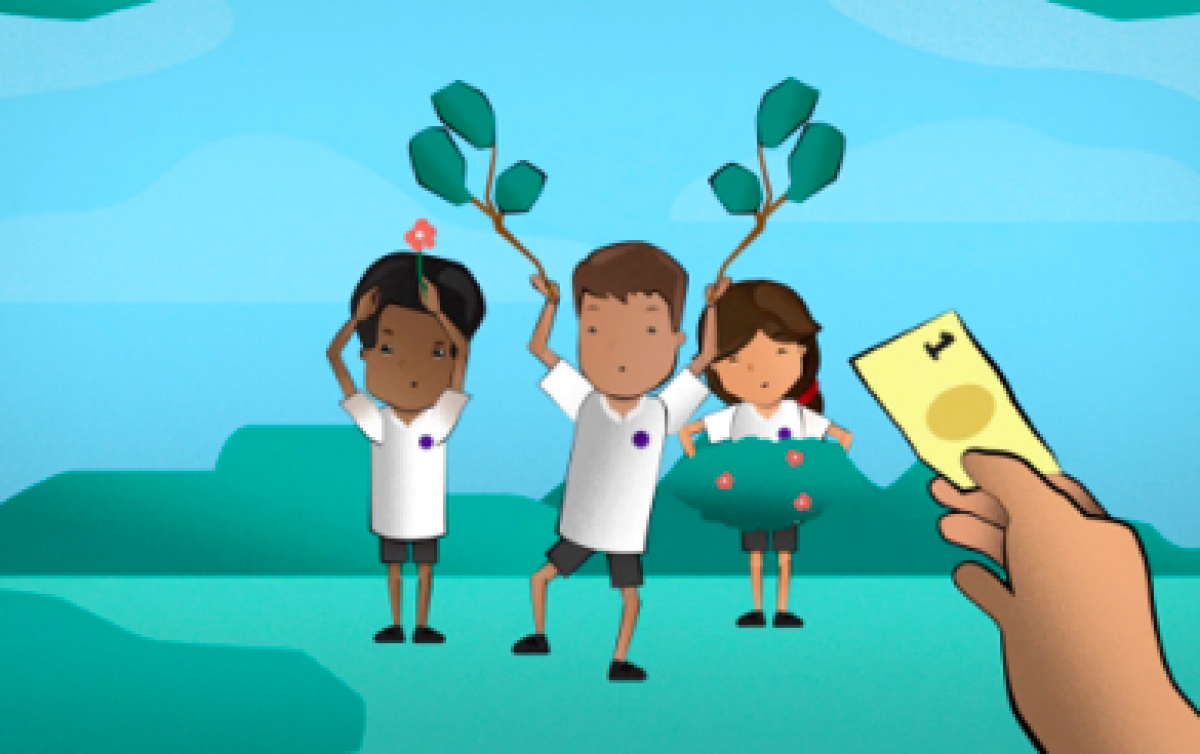 Photos -

Be considerate and don't take photos with children without their parent's or guardian's permission; don't name or geotag children in social media posts, as this can make them susceptible to trafficking and desensitize them to strangers.

Classrooms

- Interrupting a lesson is never okay. There are better ways to learn about local life than school classroom visits. If you are not qualified to teach a class in your hometown, or wouldn't walk into a class of children you don't know to take pictures, don't do it in another country.

Handouts and gifts

- Small gestures, however well-meaning, can lead to harmful long-term impacts such as the encouragement of begging and dropping out of school. This leads to a cycle of dependency and poverty. Instead, donate to local organizations that help youth and their families.

Safety

- if you see a child in a situation that just doesn't seem right, do the right thing and report it right away to guides or local authorities. ChildSafe also offers a report line at:

[email protected]
"The message is simple", added Sweeting. "If you wouldn't post pictures of other people's children without their parents' consent, if you wouldn't interrupt a teacher's school class, or you wouldn't open up a suitcase full of gifts for unknown children and youth on a street back at home, don't do it anywhere else. Our goal is education. When we know better, we'll do better."
Sebastien Marot, the founder and Executive Director of Friends-International, said the focus on child safety in tourism is long overdue, and that as the travel industry has evolved to become more experiential, with more community-based tourism, there is a growing need for frameworks that will protect children.
"These guidelines provide that framework, and it's my hope they will become the benchmark for ensuring effective child protection in the tourism industry, with travel companies, agents, travelers and tour guides all contributing to creating safe environments for children."
Beth Verhey, Senior Advisor for Children's Rights and Business at the United Nations Children's Fund (UNICEF), explained that travel and tourism is one of the world's most significant economic sectors, and as such, is key to achieving the UN's 2030 Sustainable Development Goals. "To achieve the sustainability potential of the sector, a concerted effort by industry bodies and individual companies is needed to understand how children are affected - positively and negatively - by their business operations and value chains," she said.
As a leader in responsible travel, G Adventures is actively encouraging other businesses in the travel industry - including travel agents and advisors - to review and consider adopting its Child Welfare and the Travel Industry: Global Good Practice Guidelines by visiting this link hosted on the Planeterra Foundation's website.
Peter Worthing, G Adventures' U.S. Vice President of Sales further explained the company's intentions: "This is not a sales or brand campaign. This is a firm commitment to help our industry further become the force for good we know it can be. These new child welfare commitments are helping us check ourselves in the mirror, and hold our work up to clear and consistent standards so that we can create a positive impact for youth in the communities our tours visit. Now that we have strengthened our own practices, we are ready to help the people who sell and enjoy our tours to do the same."
The G Adventures Child Welfare Guidelines are the latest in G Adventures' trio of responsible travel guidelines, joining Animal Welfare and Responsible Travel with Indigenous People, which were launched in 2015 and 2017 respectively.