Ciclismo Classico Pairs Adventure Photography With World-Class Hiking
Posted: April 4, 2019
One company is passionate about helping clients capture new worlds through the eyes of a camera.
Celebrating its 30th year in 2019, Ciclismo Classico offers its Active Photography Tours Collection for the culturally curious. These photo adventures for all levels of shutterbugs double as hiking trips led by expert photographers that immerse, inspire and connect travelers with the world's most photogenic places. The photographers also know where to be and at what time to capture those perfect moments.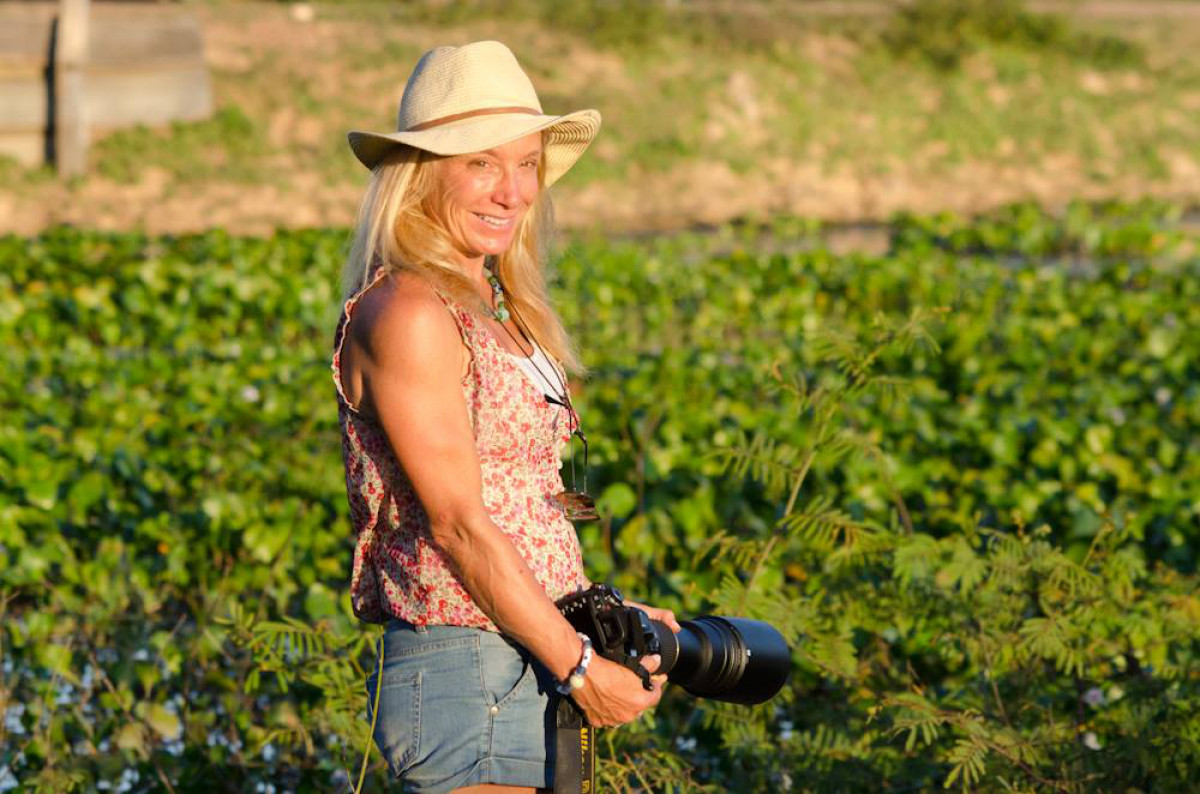 Lauren Hefferon, Founder/Director of Ciclismo Classico (www.ciclismoclassico.com) says, "In the spirit of mindful travel, guests expand visual awareness, learning to intuitively use the eye of the camera to connect, compose and enhance a personal vision. Unlike any other type of active or educational travel, a photo tour allows us a slow, deep dive into the spirit of a place. As we stroll a windy trail or glide down a river, our tours have a special focus on mindful photography."
On an active photo adventure, each day there are 60- to 90-minute classroom power point instruction with plenty of unique hands-on opportunities. Following is a sampling of photo journeys available in South America. Scheduled group departures are available and private custom itineraries also can be arranged.
The photographer instructor for many South American hiking adventures is Ossian Lindholm, renowned Argentine photographer, teacher and documentary filmmaker.
Argentina Vision and Vine is a nine-day hiking exploration (averaging up to three miles daily) blending Andean landscapes with the high-altitude wines of northwest Argentina while enjoying the hospitality of country mansions and estancias. At a per person rate of $4,800 double, the tour focuses on:
Incredible landscape diversity covering five distinct biomes, making for a real visual feast and an intimate journey for all the senses;
Daily photography power point instruction at boutique hotels and abundant photo opportunities throughout the day;
Visiting the Piatelli Vineyards in Cafayate;
A photo safari through Quebrada Las Flechas;
Walking the National Park "Los Cardones", a cactus forest on an ancient Inca trail;
Hiking the archaeological Humahuaca Indian site of Tilcara;
Exploring the Quebrada de Humahuaca, a World Heritage Site;
Looking over Salinas Grandes, an expansive and other-worldly salt flat at over 10,000 feet.
In Chile The Best of Patagoniais a nine-dayhiking tour (up to nine miles daily) through the epic and wild landscapes of Patagonia including Los Glaciares National Park and Torres del Paine National Park. Guests will:
Visit the Perito Moreno Glacier at sunset;
Awaken to the views of Torres del Paine;
Get close to and photograph puma (mountain lions), condors and Darwin's fox with a professional puma tracker;
Marvel at the epic Torres Del Paine and incredible cloud formations that frame the Perito Moreno Glacier.
Accommodations are luxury ecolodges and for four nights in a private geodesic dome set among the trees at the award-winning, world-renowned leader in sustainable tourism, EcoCamp Patagonia with stunning sunset views of the towers. The per person rate is from $7,500.
Chile's Atacama Mágica is a seven-day hike (up to five miles daily) on terrain sandwiched between the Pacific Ocean and the Andes Mountains. This is a changing landscape of salt flats, lagoons, volcanoes, geysers and the world's driest desert. Guests will be challenged to capture these other-worldly environments at sunrise and sunset with highlights being:
The El Tatio Geysers, a geothermal field of fumaroles, small geysers and multi-colored craters with nearby hot springs inviting to take a comforting bath after walking the crater landscape;
Daily photography coaching;
Opportunity to photograph Andean wildlife including vicuñas, guanacos, rheas, flamingos and foxes;
The oasis of San Pedro de Atacamao, once the center of a Paleolithic culture that built impressive rock fortresses on the steep mountains encircling the green valley.
The per person rate is from $4,300. Plans will be announced shortly for a December 2020 departure to coincide with a solar eclipse.
A bit further north is Panoramic Peru, a 10 day photo tour that offers a sensory immersion into three of the most stunning and culturally intriguing destinations in South America; Cusco, the Imperial City of the Incas, the pristine and awe-inspiring landscapes and villages of the Sacred Valley and finally the mysterious and majestic ruins of Machu Picchu. Participants stay in delightful accommodations close to key archeology sites and villages in order to photograph in the best early morning and late afternoon light. By experiencing the pueblos on market days guests will enjoy an abundance of photo opportunities of the modern day Inca and their traditions. From $4,200 per person, double it includes:
A daily gastronomic exploration of the best Peruvian specialties such as: cuy, ceviche, choclo con queso, humitas, Pachamanca, Lomo and more;
Three days in Cuzco, the Imperial City of the Incas;
Three nights in the history and culture rich Sacred Valley;
Traditional lunch with a local weaving community;
Inca Trail Hike;
Guided Visit to Macchu Pichu;
Natural history walks to learn about the native orchids and birds of Machu Pichu;
Visits to the market villages of Chinchero, Pisac, Ollantaytambo and Moray;
Daily photographic hands-on instruction by Ossian Lindholm
For details on all the professionally guided photography and hiking programs see: https://ciclismoclassico.com/activities/photography-tours/
For additional information, trip dates, detailed itineraries, availability and reservations please contact Ciclismo Classico by phone: 800.866.7314 (US & Canada) or 781.646.3377 (outside of North America), or visit online: https://ciclismoclassico.com/.
About Ciclismo Classico
Small group sightseeing through Italy by bike was a new concept in 1989 when Ciclismo Classico burst onto the scene to become the first company in the world to specialize in active cycle tours of Italy. Leading this charge was Lauren Hefferon who established another world-first: a woman-owned bike tour company.
This company's rallying cry then and now is "Pedal Your Passion!" Tours are led by native-born guides who on average have each served Ciclismo Classico clients in excess of 10 years. Daily rides are carefully blended with a variety of cultural and culinary experiences and served up as the Ciclismo Menu that includes musical evenings, language lessons, wine and beer tastings, personalized cycling clinics, cooking demonstrations and opportunities for spontaneous discovery and cross-cultural interaction. Guests are carefully matched with a tour style and pedaling pace perfect for them, then outfitted with a quintessentially Italian, high-performance Bianchi bike. Having now expanded beyond Italy to represent tour destinations worldwide, Ciclismo also offers hiking itineraries, private and custom trip planning, photo tours and the ease of touring by electric bike. Recognized by media icons such as National Geographic Traveler and Outside Magazine, Ciclismo Classico is widely considered to be one of the premier active travel companies in the world.