Conservation Volunteers International Prorgam - Celebrating Milestones
Posted: April 11, 2022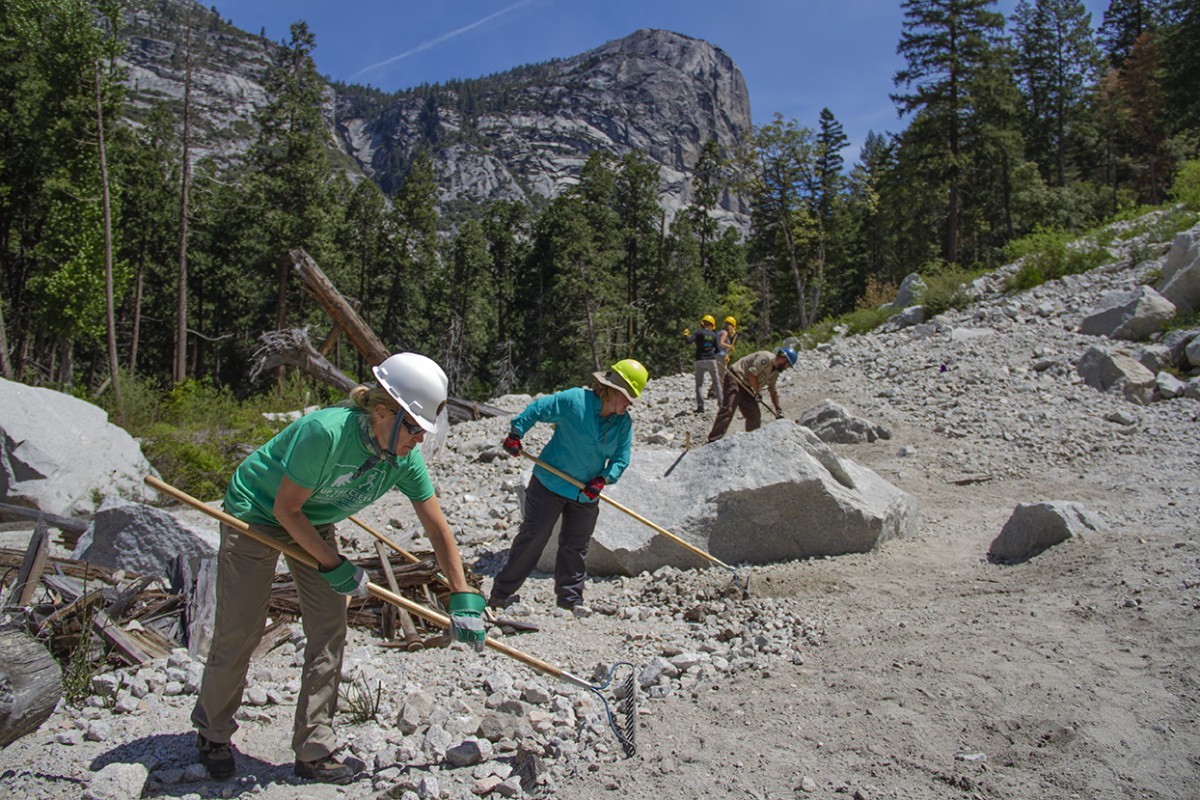 100 trips and counting…including 20 to Yosemite National Park. Conservation Volunteers International Program (ConservationVIP) has reached these two milestones and our sights are set on the future.
More numbers? Our 1400 volunteers have contributed 50,000 hours of service protecting and enhancing some of the most spectacular landscapes, cultural heritage sites, and other ecosystems here at home and across the globe.
What's one of the best ways to celebrate…a trip to Yosemite National Park to celebrate our legacy of volunteerism. And not just that, but a special offer to join us. A spring visit with ConservationVIP features: thundering waterfalls; camping in the very core of the park in a secluded setting; catered meals; and a bit of "yardwork", featuring trail construction, restoration of natural areas and more, beneath stunning natural rock features. Visit our Yosemite National Park trip at:
https://conservationvip.org/destinations/yosemite-national-park/
There's more at our home page (https://conservationvip.org/) about our visit to Yosemite plus Alaska, Scotland, Machu Picchu, Galapagos Islands, Torres Del Paine National Park (in Patagonia), and more.