ConservationVIP helping Torres Del Paine National Park
Posted: April 25, 2022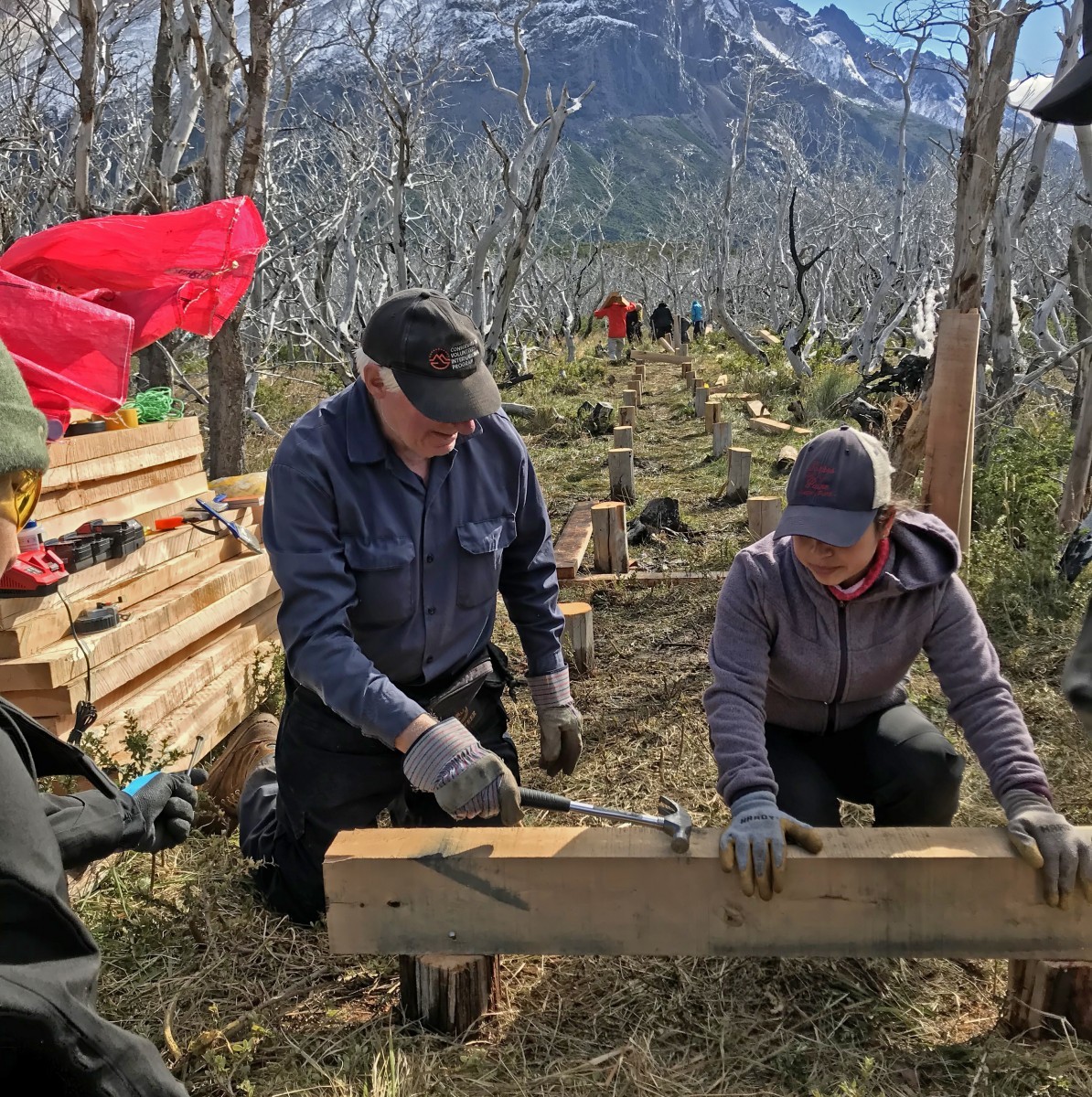 ConservationVIP: Travel With Purpose
Our volunteers don't just visit Torres Del Paine National Park in Chile's Patagonia.
They're immersed into it and leave something of themselves behind, for others' sake.
That's just one of our destinations, for Conservation Volunteers International Program links volunteers with local people and resources from Scotland to the Galapagos Islands to Yosemite National Park and other destinations, to work together helping preserve valuable natural and social icons.
Adults who can be selective in their travel choices, especially those between 45 and 65, have found that volunteering with ConservationVIP (https://conservationvip.org) is very rewarding. We call it "travel with purpose". There's a reason National Geographic Traveler Magazine named this destination and our work there one of the top tours of a lifetime!
Our work in Torres Del Paine stands out. Our first international destination, we've built bridges, restored pathways and more so that people from around the world can come and appreciate the surroundings for what they are, outstanding natural features of the planet we all share in common. (There's a volunteer visit planned to Torres del Paine in November. On our website.)
But don't take our word for it, here's what some of our volunteers have to say:
Mar 17, 2020 by "Wowed"
"We had a great, hardworking, fun loving group that put in 500+ feet of boardwalk and experienced sunrises, night skies and Patagonia's craggy peaks and famous winds. Excellent adventure!
Mar 1, 2019 by Jeannie
"I just got home from this Patagonia Volunteer Vacation and feel very happy and satisfied about going. We accomplished a tremendous project - 560 feet of boardwalk on a new trail in the Torres del Paine National Park. We worked hard with a group of young Chileans and had so much fun working hard and playing hard. It was very rewarding."
Like many other travel groups, we have experienced the effects of COVID-19 on international travel, but we're bouncing back, and more people are joining in to help Conservation Volunteers International Program in our effort to make the world a better place.