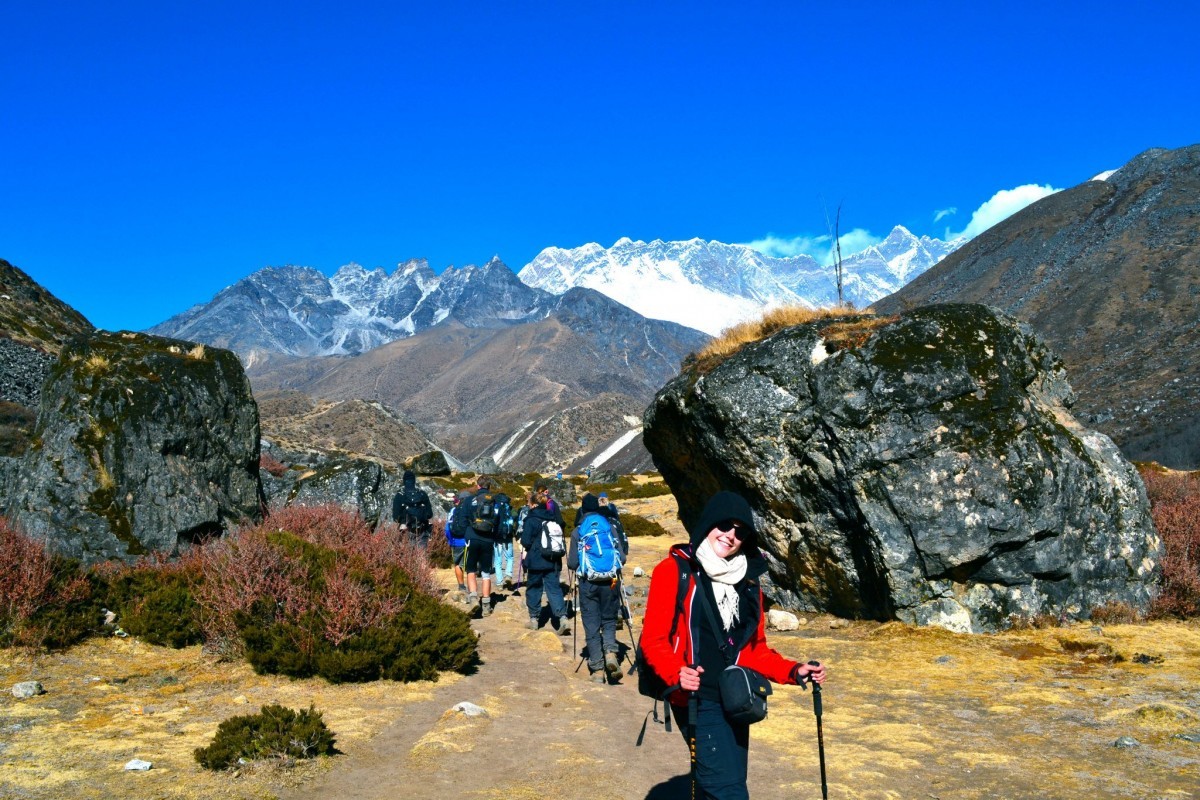 COVID-19 safety at Himalayan Circuit
As 2020 draws into a close COVID-19 is still among us globally. Himalayan Circuits have been working with ATTA to ensure safe and responsible travel. As we trek in small groups, we are happy to announce that we can still conduct our treks with extra safety precautions in place.
Several factors with trekking makes it easier for us to sustain travel whilst being responsible; this is due to small groups out in the open air where COVID-19 is less likely to transmit from person to person. It is easy to maintain social distancing and as trekking requires little to no equipment, we are happy to announce we can continue.
So how can we help you to help us?
- Group management- by taking small trekking groups we can manage the risk of infection and practice social distancing in the great outdoors. Our staff and porters will be tested regularly to ensure they are fit and well to lead the trek. We can arrange for you to be tested before we depart.
- Whilst on the actual trek a face covering is not essential, we do recommend you have one for when you are in more densely populated areas such as Kathmandu.
- We will also carry a thermometer on the treks with us to check people's temperature as that is a key sign for COVID-19
- As always, we will meet our groups the day before the treks, we will issue our normal briefing with COVID-19 guidelines added in. This gives us ample opportunity to answer any of your questions.
- In parts of our treks we sometimes have to use a vehicle. We will have sufficient sanitiser on board.
- We pride ourselves on off the beaten track treks which is great news for the current climate! Due to this, we will see very few people along the way. Some treks require we pass through villages, so we do ask you to have a face covering to protect the local communities.
- We will provide and carry sanitising gel so we can keep any equipment we use as clean as possible. If you do have your own equipment, we strongly advise you to bring it along.
During our treks, we do visit places of culture and do some sightseeing. It is then that we would have to take extra precautions such as wearing a face covering and frequently using hand sanitiser and being aware of our surroundings. Social distancing is a must in these areas but we will remind you before we arrive of the protocols we have in place to protect not only ourselves but the communities we are visiting. Some villages have not been hit with COVID-19 and are protected by their remoteness. We do not want to be responsible for taking the virus into these areas.
We have taken the opportunity to enrol in the WHO COVID-19 safety course so ensure we are better educated on the pandemic.
Please feel free to contact us if you have any questions regarding the pandemic.