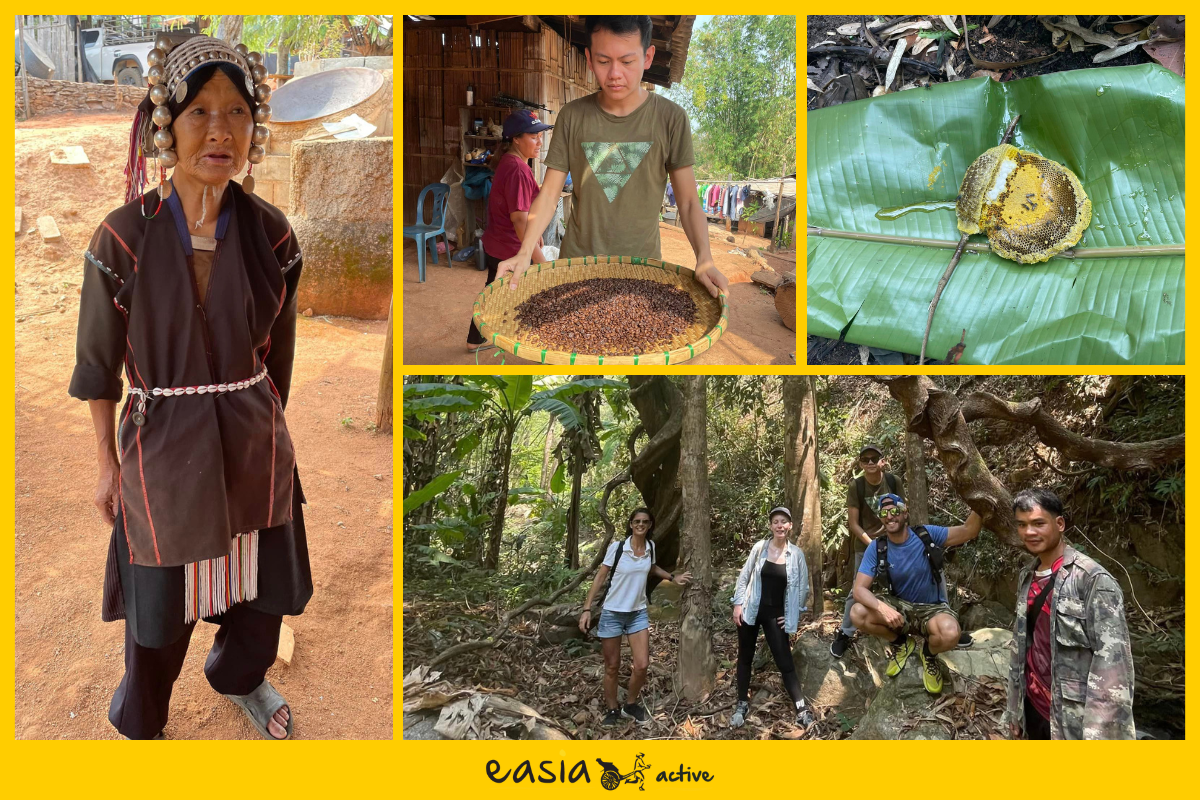 Chiang Mai, also known as the Rose of the North, has become a hot spot for travelers seeking another side of Thailand. Rich in history and culture, the northern city is a refreshing alternative to the south's seemingly endless idyllic beaches.
A charming city, Chiang Mai's popularity is partly linked to just how much there is to do there: from pagodas, museums, and festivals to charming coffee shops, restaurants, and all sorts of activities such as cooking classes, yoga… the list goes on.
However, the fun doesn't stop there. The surrounding countryside is an attraction in itself, especially for adventurous travelers who aren't afraid of breaking a sweat, getting off the beaten track, and immersing themselves in local folklore. The hills and lush jungles make an excellent playground for casuals, cyclists, and even trail runners!
A personal favorite is a journey deep into the jungle to meet with the Akha communities.
Nestled in the jungle-clad mountains of northern Thailand, small Akha hill tribes live modest lives that are unique in fast-developing Thailand. A people of Chinese and Tibetan origin, the Akha have migrated over centuries across borders into Thailand, Laos, and Myanmar, impressively retaining traditions and rituals that have spanned generations.
For a vulnerable culture that increasingly contends with modern outside influences, tourism actually has the power to uphold its beautifully unique rituals and customs. The unique programs developed by Easia Active were designed in collaboration with local communities to ensure to only influence the culture in a positive way for the future. Authenticity requires flexibility and creating these types of experiences is always a balancing act, but Easia Active has focused on providing something that works on the basis of quality, not quantity.
If you are curious to learn more, don't hesitate to check out this fascinating read about how our Product Manager put together this amazing experience.