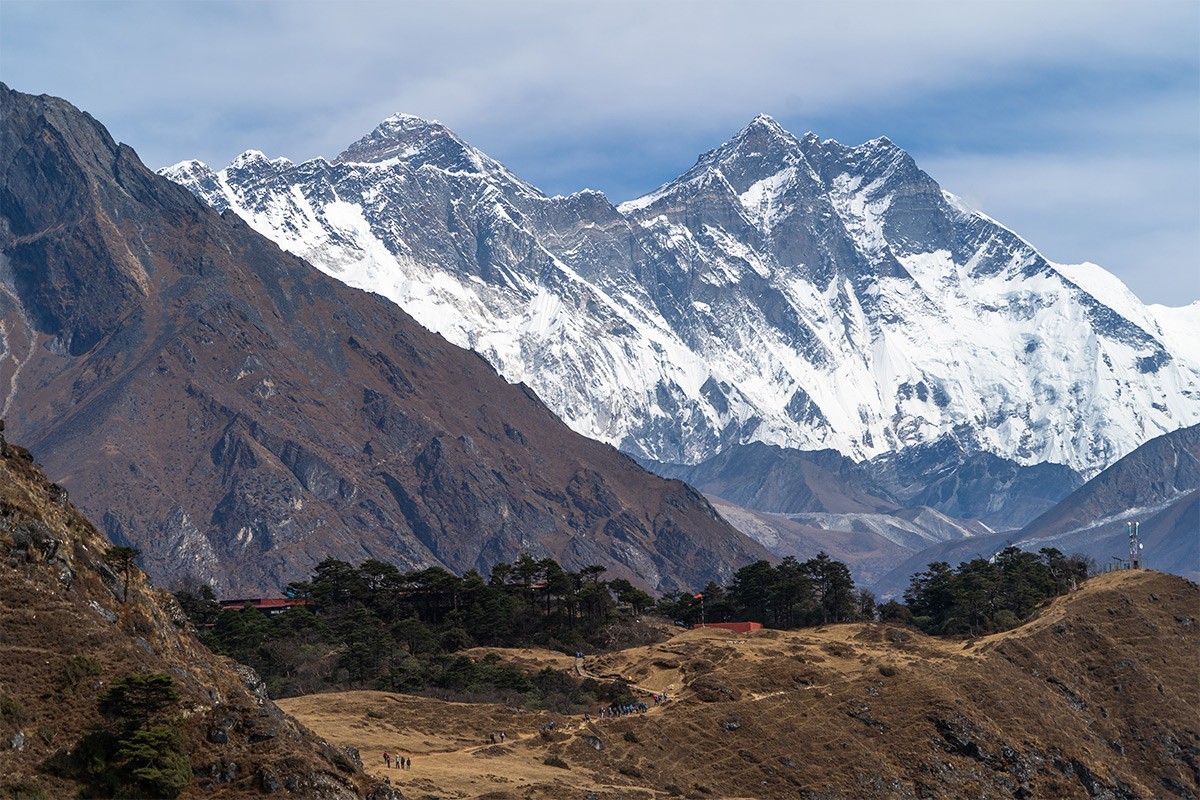 With this year rapidly heading to an end, Nepal is finally opening up to visitors, although with some caveats in place, making everyone a little more hopeful for 2021.
It is now possible for anyone to visit Nepal, not just trekkers or mountaineers. To visit Nepal at this current time, you need to do the following:
If possible, visitors must obtain their visa in advance from their local Nepali diplomatic mission. If that is not possible, visas on arrival can be obtained with the support of a local Nepali travel company if all the necessary documentation is provided
All visitors must have a -ve PCR test no older than 72hrs from date of departure
Visitors must have a minimum of US$5000 Covid insurance
Visitors must complete 7 days quarantine in a Kathmandu hotel at their own expense. On the 5th day of quarantine, visitors can take a PCR test (at own expense) and if -ve they are free to continue with their planned itinerary
All visitors must also have a confirmed return fight ticket. Land borders remain closed
Many are asking if it is responsible to travel to Nepal now, given the ongoing situation. Nepal is still showing a high level of infection and hospital beds are extremely hard to come by and very expensive. How accurate the official figures are we do not know, as sadly the response to this pandemic here in Nepal has been less than satisfactory in every aspect.
In answer to is it responsible to travel, the best answer we have is, it can be. If you are prepared to adapt to and respect the new normal, strictly follow safety guidelines and protocols, travel considerately and with a high level of flexibility given the ever-changing scenarios and take responsibility for yourself and those around you, it is possible to travel responsibly.
This is the latest short video that Amrit and the team have pulled together about travelling responsibly in Nepal Guidelines for visitors to Nepal in 2021
It is up to each individual to do their due diligence on who they partner with here in Nepal. To ask difficult questions if necessary, research the ongoing situation over here, keep abreast of local news and regulations, and only then to then make the decision whether to travel or not.
Amrit continues to work as part of a small dedicated team of tourism entrepreneurs and outdoors experts to educate tourism communities across the board on what the new normal should look like, and what they need do to protect themselves, their communities and their guests while enabling them to get their businesses up and running again and income in their pockets.
We are hopeful that the situation will continue to improve throughout 2021, especially with the vaccine being rolled out across the world, and that by the autumn season the country will be back on track for a slow but steady increase in the number of visitors.
On that positive note, we shall sign off for 2020 wishing you all a very happy, but safe Christmas and New Year.
Love, light and peace.
Follow us: