Exploring Vietnam | How to experience local life in the Mekong Delta
Posted: August 8, 2018
Two hours outside of the electric, neon rush of Ho Chi Minh City (Saigon) is the Mekong Delta: over 15,000 sq miles of rivers, streams and islands where the Den and Sau rivers meet the ocean. Exploring the Mekong Delta will take you through a diversity of landscapes from farmland, mangroves, and jungles. Roughly 20 million people live in the Mekong Delta surrounding these rivers with a diversity of jobs from brick making to coconut farming and from fishing to honey production, and now, an increase in adventure travel. For many locals, life hasn't changed all that much in the last hundred years.
What a day adventure looks like:
Embark on one of the two large rivers that make up the main branches of the Mekong Delta. The rivers are wide and deep, well suited for the large transport ships that haul bricks and coconuts by the ton. At your first stop you'll find broken bricks lining the muddy banks of a brick-making factory. Here, a family-owned enterprise has been using the same large brick kilns for the last hundred years. The bricks, made from the second layer of rice paddy, are cast then cooked in the kilns reminiscent of ancient pagodas. The bricks are then transported throughout Vietnam along the river, providing construction materials for homes and businesses.
Further down the river, off the main branch in the palm mangroves, a family makes coconut products ranging from skin care to candy. Watch as the family does everything themselves: husking the coconuts, scraping out the meat and processing the coconut milk. They combine the coconut milk, with salt and sugar and heat the mixture in large pans to make a delectable coconut toffee candy. Peanuts, ginger, chocolate and variety of other ingredients are then added to make the different flavors.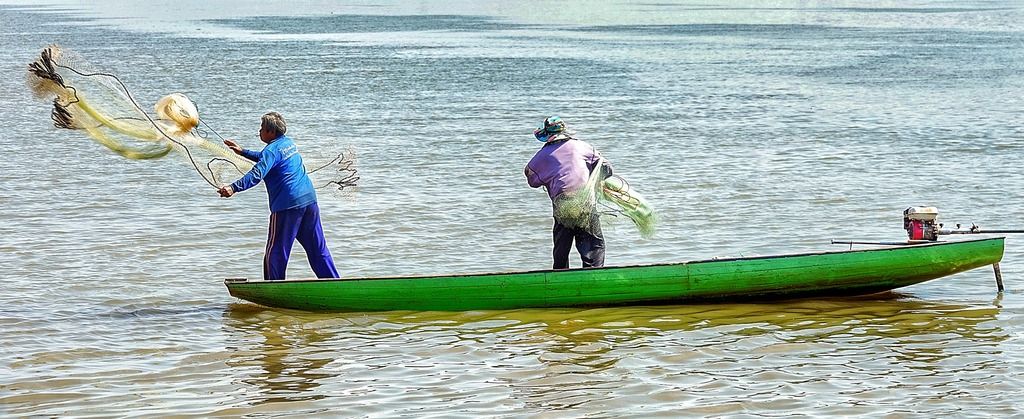 Hop back in your boat and move upstream to one of the large islands in the center of the Mekong Delta inhabited by local farmers and fishermen. Walk along the shallow irrigation ditches that run alongside the roads, like little moats around the houses, and provide river water to the lush tropical palm forest, fruit trees and vegetables grown on the island. Take a tuk-tuk deep into a village for a traditional Vietnamese lunch of the day's catch: fried elephant ear fish spring rolls (try rolling your own!), marinated catfish, and large prawns with a squeeze of lime and a dash of salt and pepper.
After lunch, a local villager is waiting in a longboat to take you on a ride upstream through the narrow channels. The only sounds belong to the surrounding jungle and the guide paddling. A perfectly peaceful end to a day full of experiencing local life on the Delta, tasting authentic flavors of Vietnam, and meeting with villagers.
Any questions? Give us a call at 800-345-4453 and check out our trips to Vietnam or read more of our travel blogs.