G Adventures' February Travel Deals Offer Wave Season Wonders for Less
Posted: February 7, 2019
Small-group tour operator launches 15% savings on Galápagos yacht cruises and 20% off select sailing adventures
Award-winning, small-group travel specialist G Adventures has just announced deep savings across many of its small-ship marine tours this month, including 30 yacht-based cruises through the Galápagos Islands and 18 live-aboard sailing tours around Europe, the Caribbean, and South and Southeast Asia.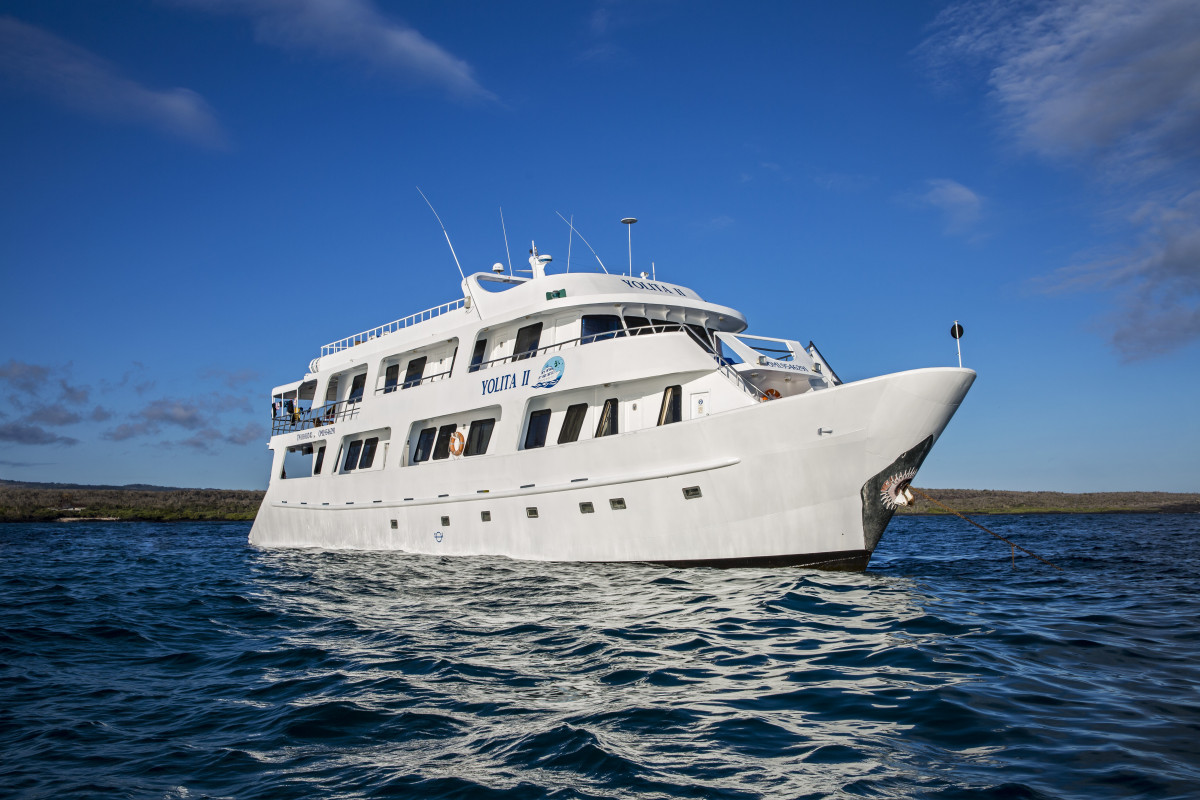 Galápagos cruises

In the Tropical Eastern Pacific, travelers can now save 15 percent across all of G Adventures' Galápagos yacht tours when booked by February 28th. The sale, available to both travel advisors and travelers, includes 30 trips around the Galápagos' Northern, Central, Southern and Eastern islands for departures between February and December 15th, 2019. Booking options range from island-hopping adventures that are seven to 17 days long, and from $2,337 to $7,819 per passenger, after discount. Sale price departures are available across all of G Adventures' five chartered vessels in the Galápagos, which comfortably host 16 to 20 passengers each.
"Our Galápagos offer comes at an ideal time, as we seize on growing momentum from American travelers booking dreamtrips to see the wildlife that Darwin helped make famous. Our second quarter U.S. sales here more than doubled in 2018 compared to the same period in 2017. That's thanks, in part, to our advisor partners doing excellent work to connect travelers to the itinerary that best suits them," said G Adventures Marine Specialist Dennis Dziedzic. "We greatly admire what local tourism authorities are doing in the Galápagos to reduce trash from single-use plastics and protect Nature. As a responsible tour operator, it's our goal to support their leadership."
G Adventures now offers all of its travelers to the archipelago a complimentary, reusable, stainless steel water bottle for both sea- and land-based trips, in support of the Galápagos Government Council's ban on bringing non-returnable bottles of any description to the islands. The bottles restriction, which comes into full effect in late February, joins an existing ban on plastic straws, plastic bags and flexible foam packaging, which were introduced last year.
Some of the tour operators' discounted Galápagos itineraries include:
In addition to the 15 percent savings on tours, G Adventures will cover the internal flight cost for travelers booking any Galápagos tour from Quito as part of their ongoing Galápagos free flight offering. Terms and conditions apply.
Sailing adventures
"If sailing is more your speed, we're offering some fantastic discounts this month to some of the most beautiful coastlines on Earth, including UNESCO World Heritage Sites," said G Adventures U.S. Managing Director Ben Perlo. On a G Adventures sailing tour, travelers can experience the wondrous seas and shores of the British Virgin Islands, Greece, Italy, Croatia, Montenegro, Indonesia, Sri Lanka, Thailand, the Maldives and more from aboard the decks of its chartered catamarans and dhonis.
In 2018, G Adventures added new catamaran sailing trips along Sri Lanka's east coast and north coast to complement its popular, south coast tour. The company's global sales to Sri Lanka were up 58 percent in 2018 compared to 2017, as the jewel of the Indian Ocean grows into a must-see destination for adventure-motivated travelers who are looking for their next big trip.
The tour operator is now offering 20 percent off on sailing adventures for select departure dates between March 16, 2019 and May 27, 2019, which range from four to 15 days in length. Book by February 28th.
For more information, consult your local travel advisor, call: 1-833-GOwithG (833-469-4844), or visit: www.gadventures.com.