Gauja National Park: One of the Best Hiking Destinations in Europe
Posted: October 12, 2022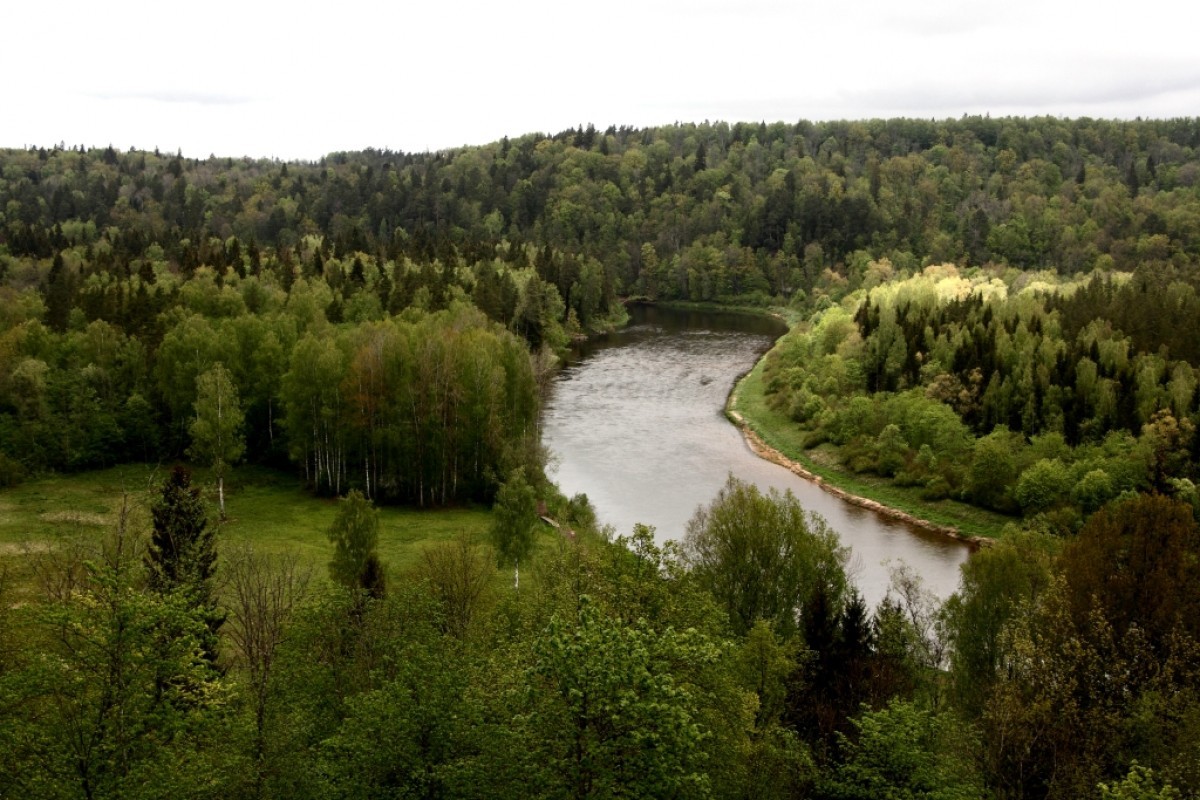 Text and photos: Solveiga Kaļva, www.solveigakalvaphotography.com
Have you ever heard of the Gauja National Park? Most likely not, but then you have missed out on one of the best hiking destinations in Europe where one can wander around for days or even weeks, still amazed by biological diversity, cultural richness and beauty of the surroundings. If you are a nature lover looking for a great place for hiking, you should definitely consider going to Latvia and exploring the Gauja National Park.
The Gauja National Park was established in 1973, and it is the oldest and largest of the national parks in Latvia covering an area of more than 90 000 hectares along the Gauja River. Contrary to most other national parks around the globe, the Gauja National Park encompasses not only natural wonders, but also rich cultural, architectural and historical heritage, giving an opportunity to discover the wild beauty of nature and enjoy some good local wine and an art exhibition all in one day.
Although people often imagine that Latvia is one of the flattest countries in the world, it takes only one day in the Gauja National Park to change this misconception. Hiking in the Gauja National Park involves climbing up and down countless hills and can feel as tremendous as hiking in the mountains. The Gauja National Park is famous for breathtaking views, wonderful sandstone outcrops, big and small caves, wild flora and fauna, natural springs and architectural monuments. It is one of the best hiking destinations for enjoying magnificent sceneries, wild nature and cultural heritage, allowing you to find out where the magical appeal and the true beauty of Latvia is hidden.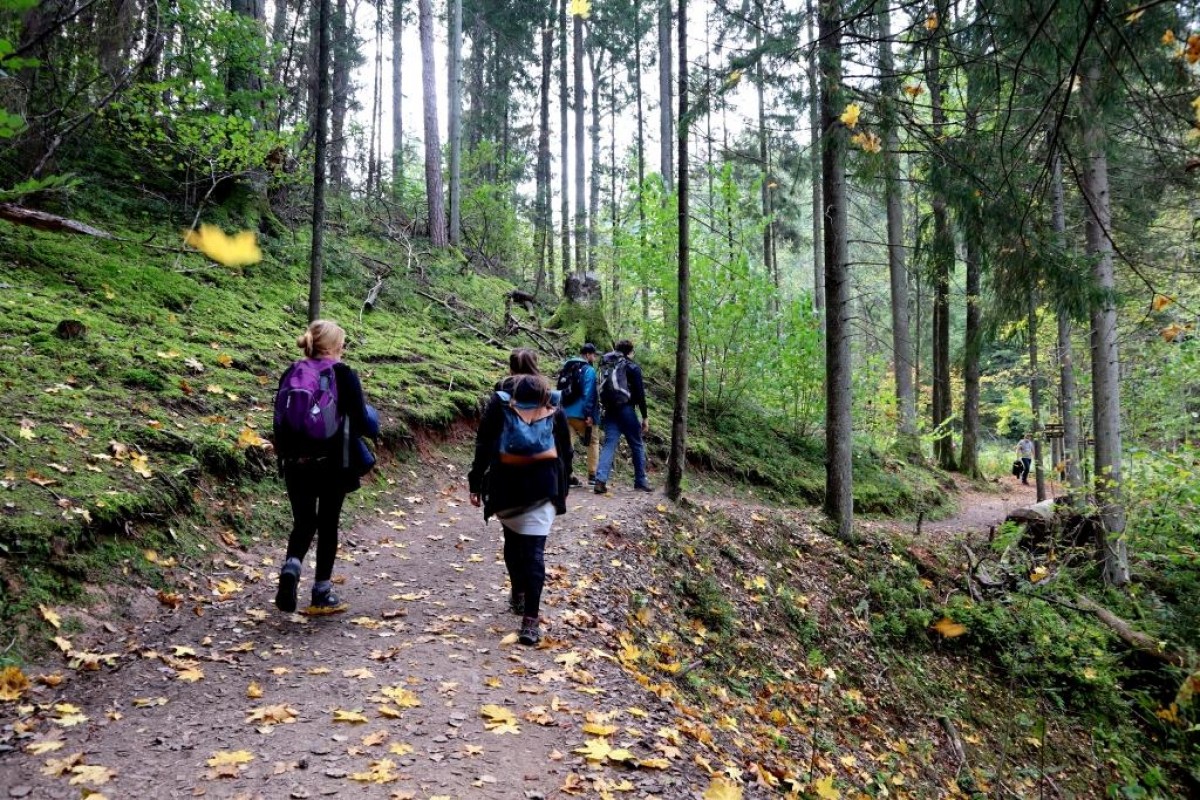 HIKING IN THE GAUJA NATIONAL PARK
The Gauja National Park is suitable for almost everyone as it offers a wide range of different hiking opportunities. No matter whether you are a tough hiker, family with kids or a group of seniors, in the Gauja National Park you will find a hiking trail that suits you the best as you can choose from short walks on wooden boardwalks, day-hike routes with trail marks, bushwalking or even camping trips that last for several days. If you feel ready to disconnect from the rest of the world, you can simply immerse yourself in the wilderness and discover the biological diversity of Latvia. If you want to explore the Gauja National Park to its fullest, you should combine natural and cultural sites according to your preferences, creating an unforgettable hiking experience.
If you are interested in covering longer distances, you might check out the Forest Trail (Mežtaka) which stretches across Estonia, Latvia and Lithuania, covering a distance of 2141 km and including the most beautiful parts of the Gauja National Park. If you are a true adventure seeker, you can start your hike at any place in the Gauja National Park, except strictly protected areas, and just follow the road and inspiration.
Many places of the Gauja National Park have well-made infrastructure, offering wooden boardwalks, picnic tables and resting areas, fireplaces and even small wooden huts for camping. Nevertheless, it is always possible to go on a real expedition and discover wonderful natural treasures hidden deep in the woods far away from the most popular tourist routes.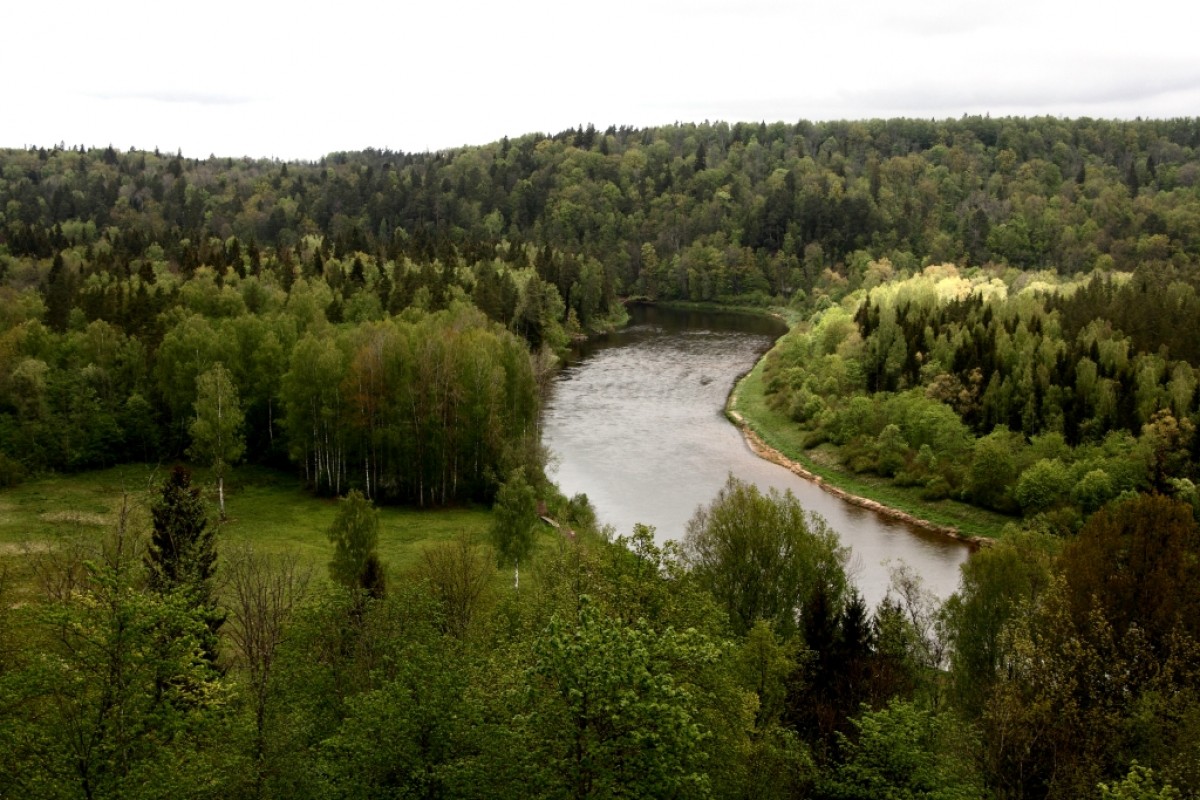 CESIS, SIGULDA AND LIGATNE: THE MOST CHARMING TOWNS IN THE GAUJA NATIONAL PARK
The Gauja National Park invites hikers and travelers not only to explore its natural wonders, but also save some time for enjoying such charming towns as Cesis, Sigulda and Ligatne.
Cesis is the third oldest town in Latvia and is known for its rich cultural life, lovely streets of the old town, architectural heritage and the Medieval Castle. Cesis is a perfect place for taking a break from hiking in order to enjoy local food with a cup of good coffee or a glass of wine and attend some music concerts or art exhibitions. Cesis is famous for the Medieval Festival, Cesis Art Festival, summer night concerts in the park and other cultural events that bring life and joy to this picturesque town. The most popular tourist attraction in Cesis is the Medieval Castle that has a mysterious medieval spirit and offers to travel back in time and explore the castle ruins in candlelight. In Cesis you can find the biggest sandstone outcrop in the Gauja Valley – Eagle Cliffs (Ērgļu klintis), as well as a lovely hiking trail for the whole family – Cirulisi Nature Trails (Cīrulīšu dabas takas).
Sigulda, often described as the Switzerland of Vidzeme, has attracted vacationers and hikers since the 19th century, becoming one of the most popular resorts. Sigulda offers endless routes and hiking trails for climbing up and down the hills along the Gauja River, wonderful sandstone outcrops and the most beautiful sceneries in Latvia that make you believe you have teleported to the Swiss Alps. Well, almost. For the best view of the Gauja Valley you should go to the Emperor's View (Ķeizarskats). Although Sigulda does not have an old town in a usual interpretation, it is a great place for walking around and looking for romantic 19th century wooden villas and visiting even two castles – the New Castle and the Medieval Castle ruins. From Sigulda you can have a beautiful view of Krimulda Manor and Turaida Medieval Castle on the other side of the Gauja River, both easily reachable by following a hiking trail. Right between Krimulda and Turaida, the biggest cave in the Baltics – Gutman's Cave (Gūtmaņala) – is waiting for you.
Ligatne is a really unique town that has preserved its old spirit and a very specific 20th century wooden architecture until today. In the 19th century, a paper factory was built in Ligatne that produced such high-quality paper that it was used even for printing money and military maps for the Russian Empire. In order to attract the best workers for the factory, a very practical and comfortable village was built around the factory. It was a self-sufficient village that had everything people needed – electricity, school, hospital, cultural center and other institutions. Going for a hilly walk around Ligatne is the best way to enjoy the unique charm of a former paper mill village. Ligatne is also famous for its cellars carved into rocks that people used and still use for keeping various products fresh throughout the year. In one of these cellars a local wine tasting can be arranged! The Ligatne River has a very pretty coastline, rich with sandstone outcrops and rock cellars – a perfect route for a wild hiking adventure.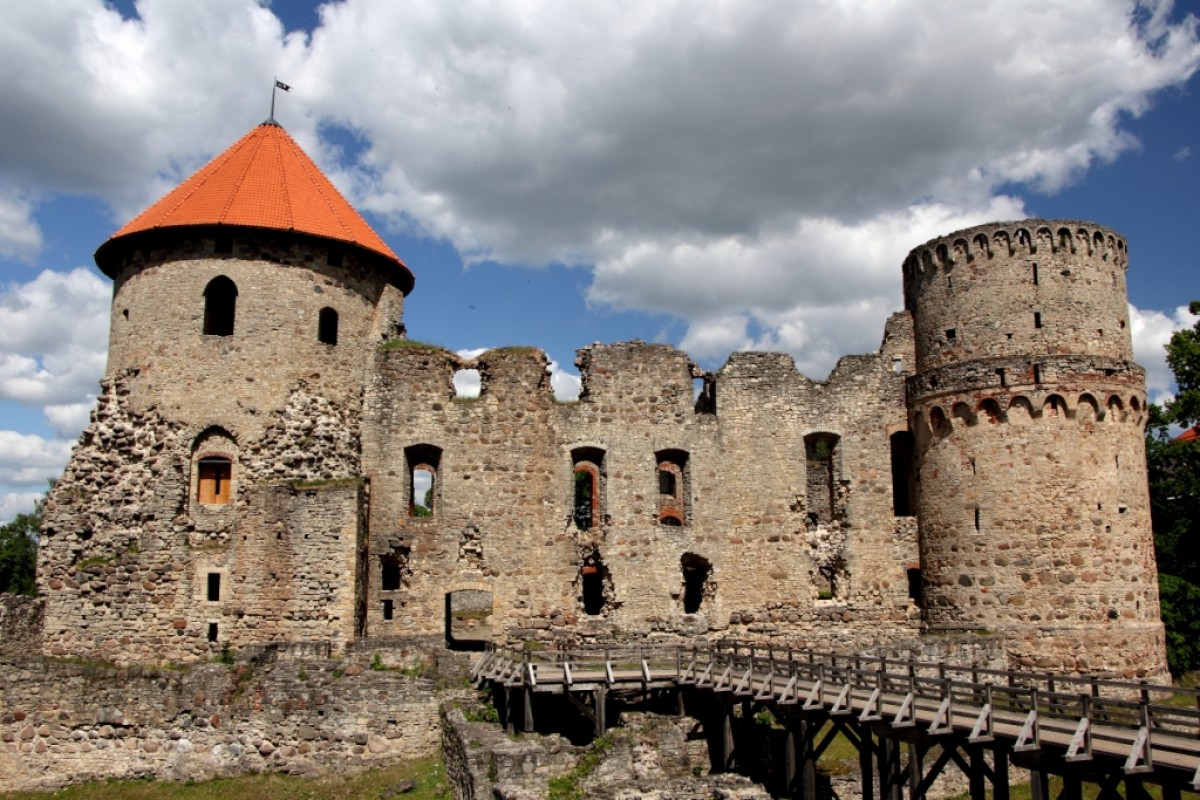 MUST-VISIT PLACES IN THE GAUJA NATIONAL PARK
Magnificent sandstone outcrops and cliffs, mysterious castles and manors, caves with hidden tunnels, ice-cold springs, curvy rivers, exciting museums and many other places combined with beautiful forests and meadows make the Gauja National park for one of the best hiking destinations you can imagine. Here is our list of must-visit places in the Gauja National Park that will make your hiking trip unforgettable:
Emperor's View (Ķeizarskats)

Gutman Cave (Gūtmaņala)

Eagle Cliffs (Ērgļu klintis)

Zvarte Rock (Zvārtes iezis)

Red Cliffs (Sarkanās klintis)

Pikene Cliff (Piķenes krauja)

Lici – Langi Cliffs (Līču – Laņģu klintis)

Dauda Waterfall (Daudas ūdenskritums)

Ligatne Nature Trails (Līgatnes dabas takas)

Cirulisi Nature Trails (Cīrulīšu dabas takas)

Abuls Nature Trail (Abula dabas taka)

Amata Geological Trail (Amatas ģeotaka)

Vejini Underground Lakes (Vējiņu pazemes ezeri)

Cesis Medieval Castle and Cesis New Castle

Sigulda New Castle and Sigulda Medieval Castle

Ungurmuiza Manor (Ungurmuiža)

Nordic Nature Medicine Museum (Ziemeļu dabas medicīnas muzejs)

Turaida Museum Reserve (Turaidas muzejrezervāts)

Araisi Archaeological Park (Āraišu arheoloģiskais parks)
Are you willing to explore one of the best hiking destinations in Europe but do not want to do it on your own? We can help you! Check out our list of hiking tours in the Gauja National Park and book your next adventure with us: