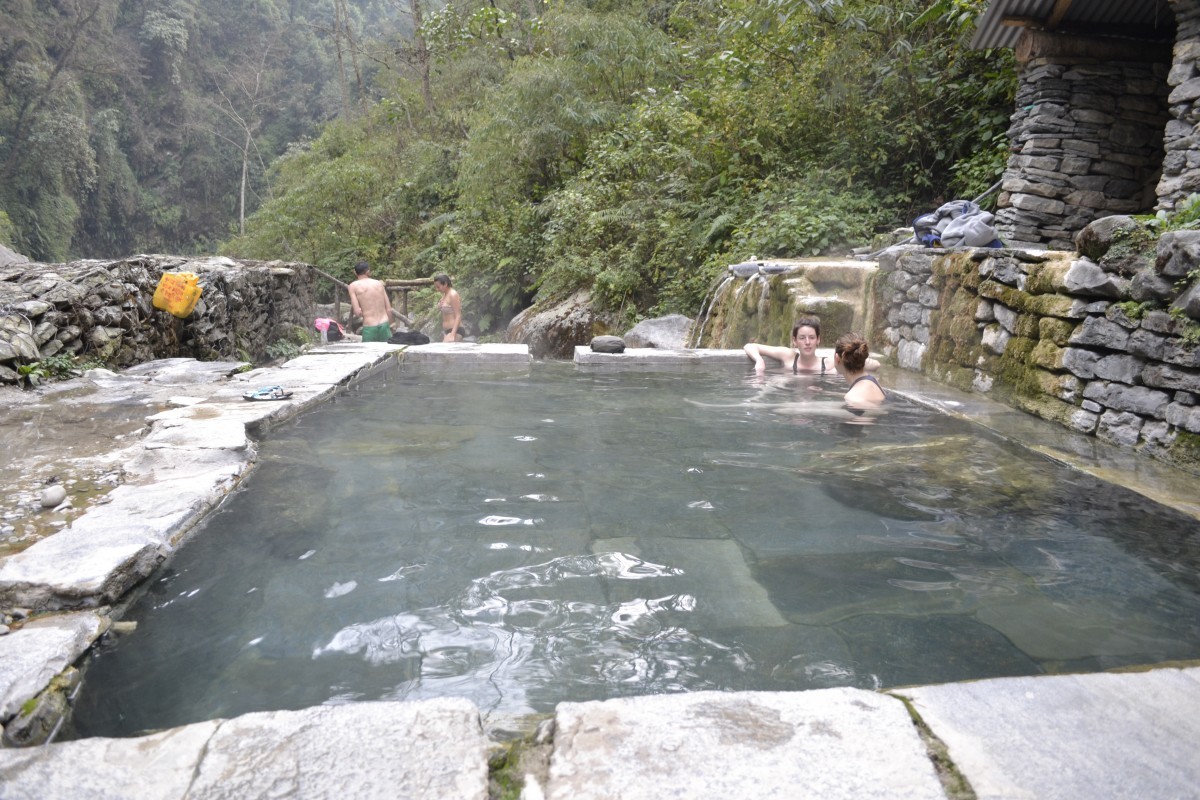 The Annapurna Circuit seemingly has everything, from stunning mountain views to interesting local villages it truly is a trekkers dream. One of the most popular attractions on the circuit for tourists is its natural hot springs. There are two in the region, Tatopani and Jhinu Dada. These springs are formed when water is warmed by geothermal heat which is produced deep within the earth. This water bubbles to the surface creating hot water pools perfect for tired trekkers!
Jhinu Dada
A four-hour journey from Ghorepani, a large village that is a popular stop for treks on the Annapurna Circuit, you will reach Jhinu Dada hot springs. These are a common stop on treks around the circuit and are hugely popular amongst tourists. Trekkers can't seem to resist the opportunity to take a dip and relax after a long day of walking. The pools provide relief but also give you a chance to wash off from the day. These hot springs are unique and definitely worth a visit. Please remember to be respectful of them as they are important to the local communities living in the area.
Tatopani
Tatopani, literally translated means hot water, is probably the most famous hot spring in the area and is visited by many travelers during their treks. Famed for its healing properties, the water here has a high mineral content which is incredibly beneficial for the body. It particularly helps with muscle relaxation and rehabilitation which is perfect for weary trekkers. Situated near the Araniko highway, it takes 4 hours to reach there by car from Kathmandu. Alternatively, join an organized trek that will not only take you to Tatopani but also gives you a chance to experience the stunning Annapurna region!