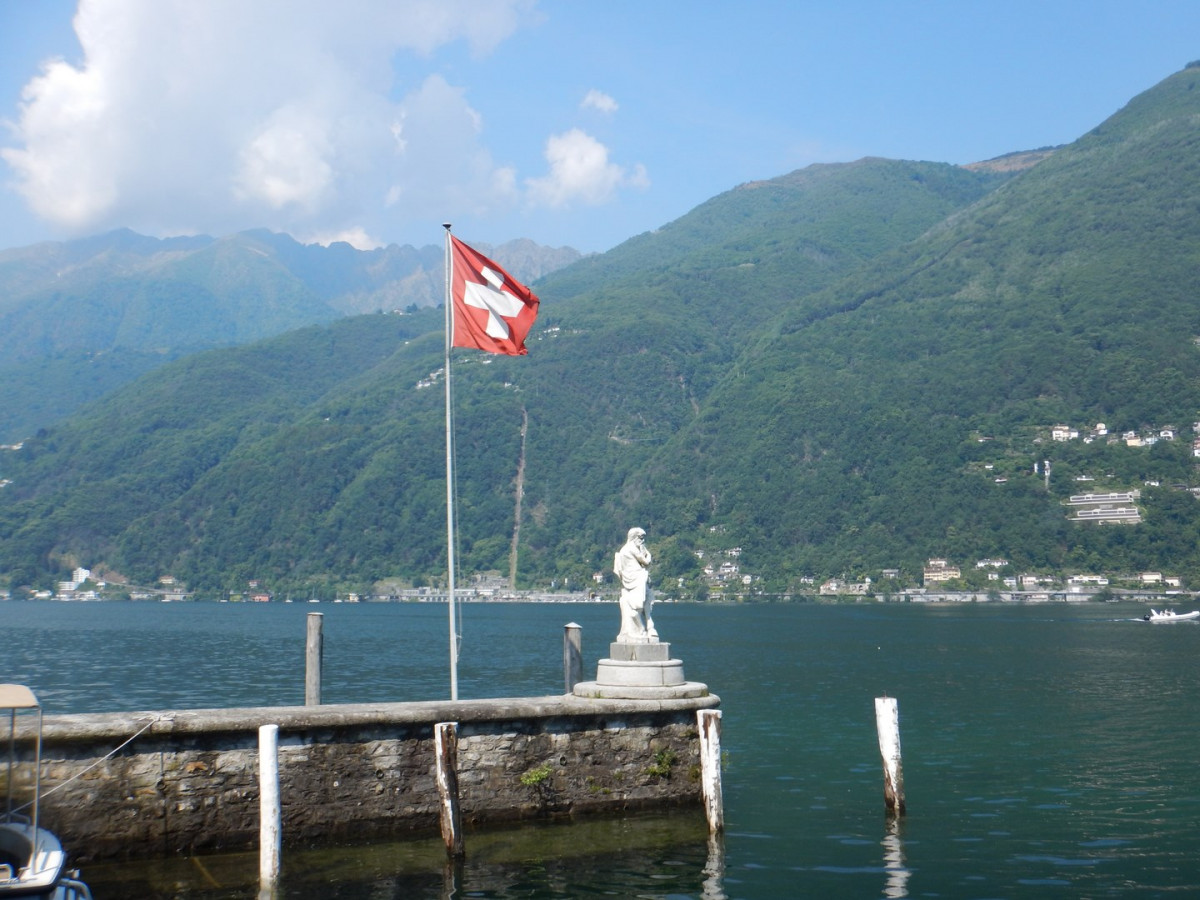 There is a wonderful connection between these three things. Literary buffs could tell you exactly what it is. For us, it was a perfect topic to discuss as we rowed along one of the most lovely lake shores in Europe this past May.
Ernest Hemingway stayed in Stresa, which is on the western section of Lago Maggiore, in 1918. He returned multiple times, having proclaimed something like "This place beats paradise all to hell." – we agree. During his first stay he was convalescing from a war injury and apparently spent his days rowing including to Isola Pescatori, which we passed during our rowing trip. Hemingway stayed at the Grand Hotel des Iles Borromées. It seems that the hotel bar has memorabilia of Hemingway's times there, including a photo of him rowing. Ten years after his first visit to Lago Maggiore, A Farewell to Arms was published in 1928, with Frederic Henry as the protagonist. It is a long plot line based on World War I, but the part that interested us as we rowed the lake is that Henry undertook a daring escape from Italian police to the safe have of neutral Switzerland. One dark and stormy night (really, apparently it was very windy and rainy) in November, Henry and his heavily pregnant lover rowed through the night from Stresa into Switzerland.
"You aren't in Switzerland until you are in Brissago" says the person who gave Henry the boat in Stresa. From our position on the water, we could clearly tell where the Swiss border at Brissago was, just from the differences in architecture. Maybe not so evident in 1918, but apparently Henry and Catherine found it just fine.
Henry and Catherine's row, in a fixed seat boat, was 35 km and it took eight hours. From Book 4 Chapter XXXVII of A Farewell to Arms:
"I rowed in the dark keeping the wind in my face. The rain had stopped and only came occasionally in gusts. It was very dark, and the wind was cold. I could see Catherine in the stern but I could not see the water where the blades of the oars dipped. The oars were long and there were no leathers to keep them from slipping out. I pulled, raised, leaned forward, found the water, dipped and pulled, rowing as easily as I could. I did not feather the oars because the wind was with us. I knew my hands would blister and I wanted to delay it as long as I could. The boat was light and rowed easily. I pulled it along in the dark water. I could not see, and hoped we would soon come opposite Pallanza."
Source: https://archive.org/stream/farewelltoarms01hemi/farewelltoarms01hemi_djvu.txt (Any errors in the punctuation are mine)
Our row on Lago Maggiore in May was in the daytime and in coxed coastal quad with sliding seats. We rowed under a hot sun with excellent views of the beautiful scenery, and definitely not for eight hours at a time. Our longest day was about 28 km, including a lovely lunch break.
Maybe we should try A Farewell to Arms re-enactment row from Stresa to Brissago sometime, although I would not choose November. A moonlit summer night might be fun. 2018 would be the 100th anniversary of Hemingway's first stay in Stresa and the 90th for the book's publication. Can't wait that long? Join us this September and we can discuss as we row beautiful Lago Maggiore.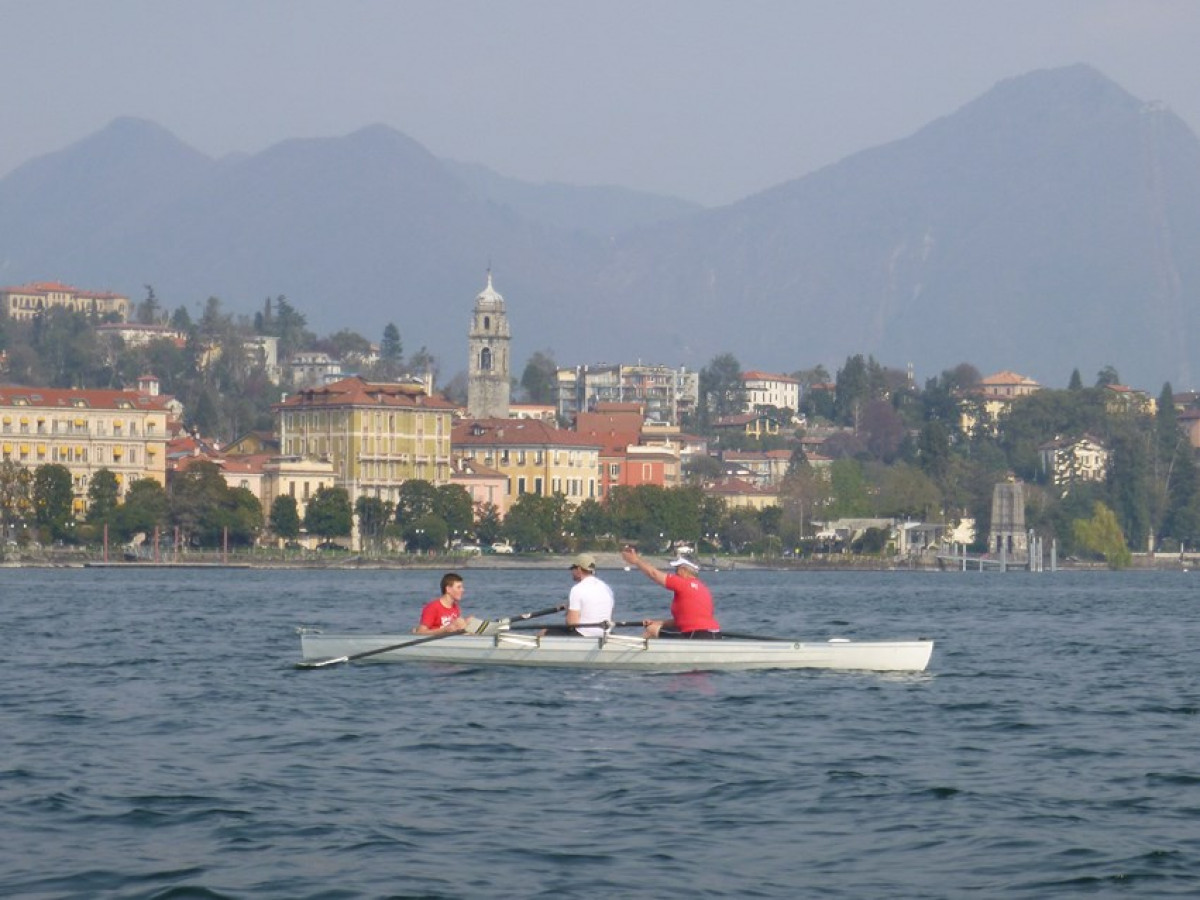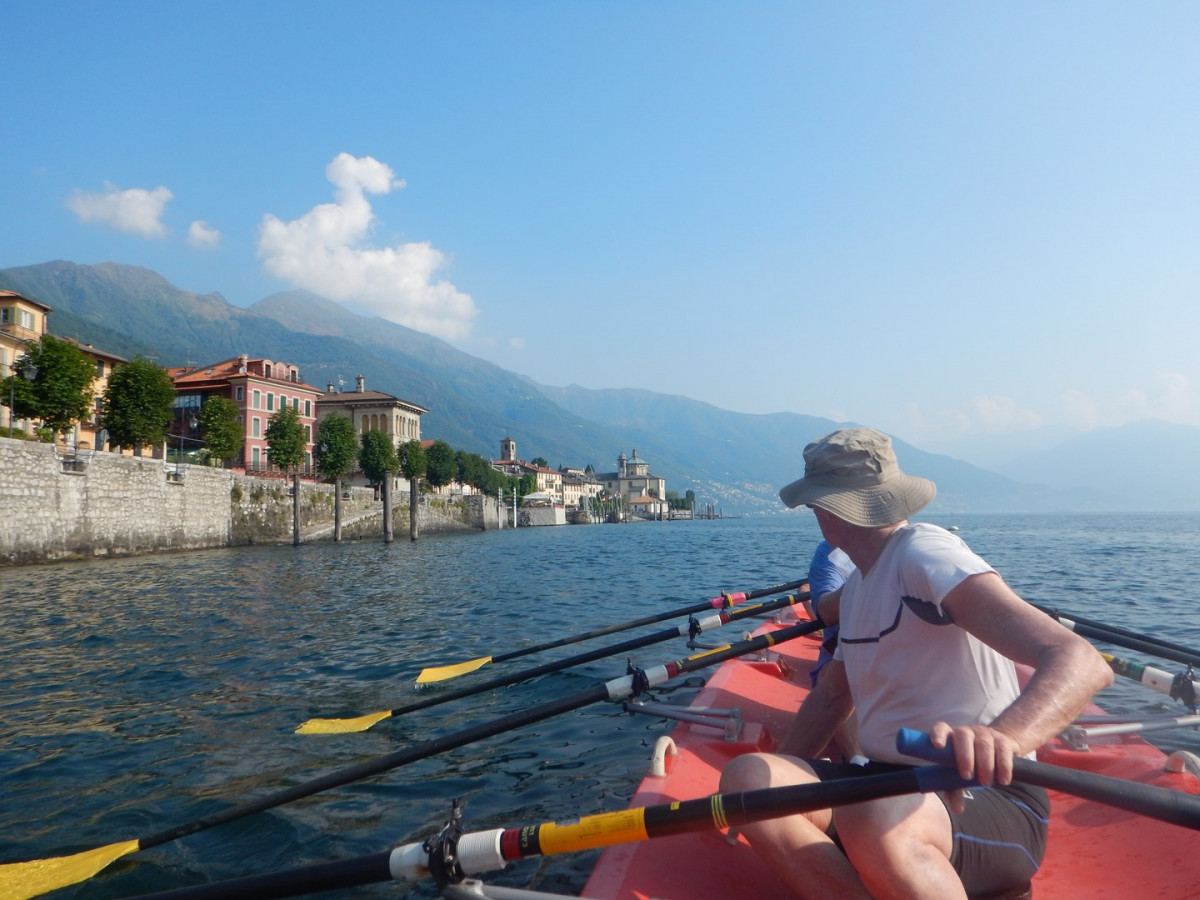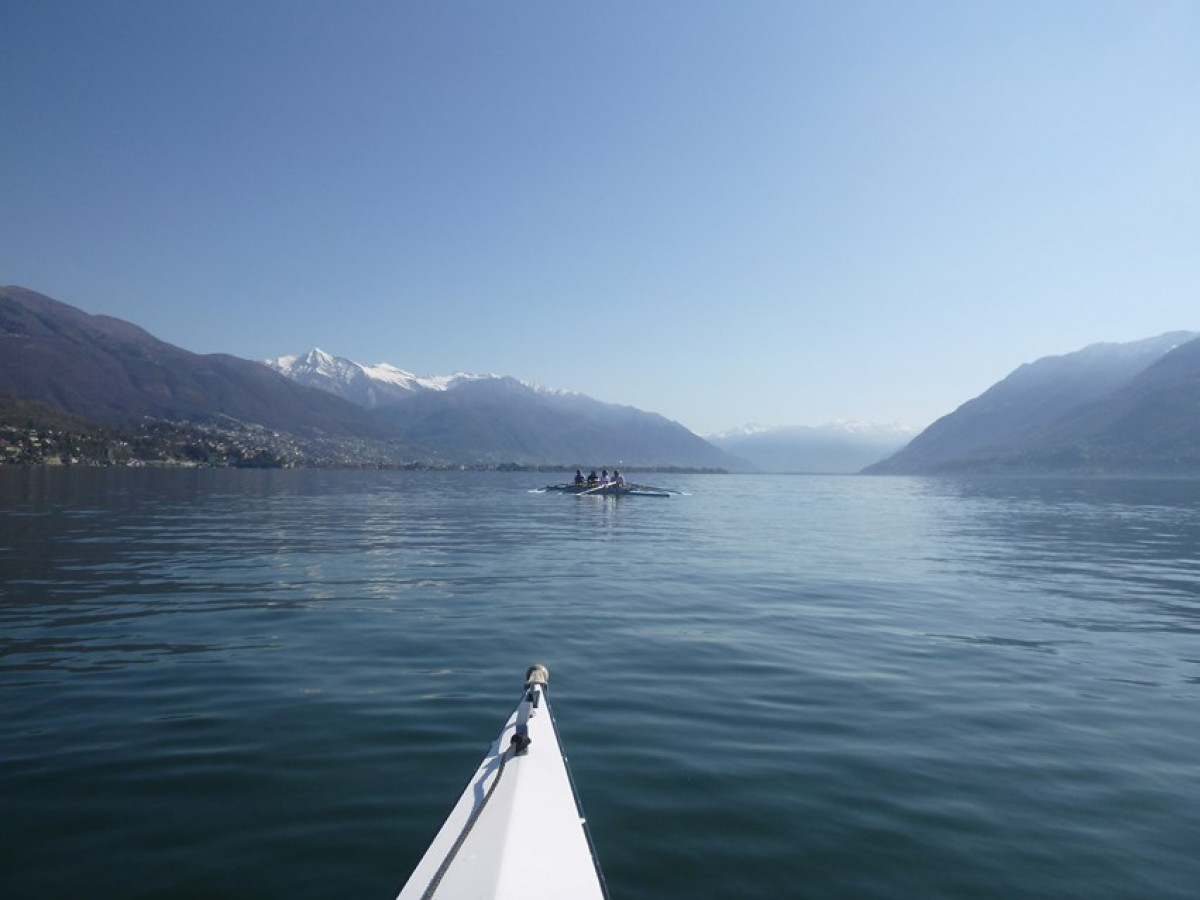 If you liked this post, check out our blog!