BIKING CHALLENGE IN AFRICA - MOUNTAIN BIKE KILIMANJARO
Posted: October 13, 2023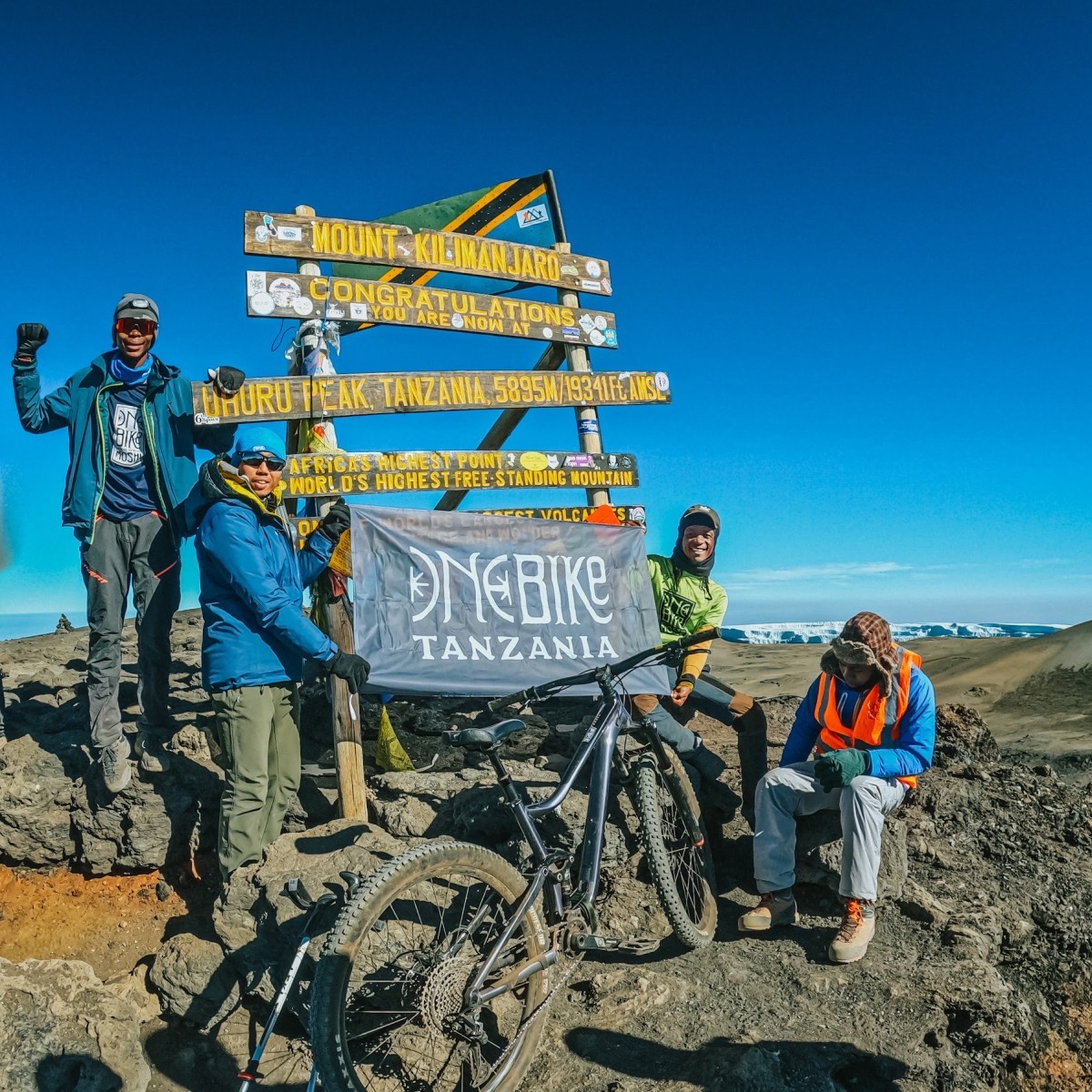 If you're an avid mountain biker looking for a new challenge, consider tackling Mount Kilimanjaro on two wheels. Known as the "Roof of Africa," Kilimanjaro is the highest peak in Africa, standing at an impressive 5,895 meters (19,341 feet). While most people trek to the summit on foot, a select few choose to conquer the mountain on a mountain bike, offering a unique perspective and a thrilling adventure.
UNIQUE BIKE TOURS ADVENTURES IN TANZANIA
At One Bike Tanzania, we offer guided mountain bike tours up Kilimanjaro. Based in Moshi, Kilimanjaro, Tanzania. We provide a range of tours and experiences for mountain bikers of all skill levels. Our Kilimanjaro tour is a multi-day adventure that takes riders up the slopes of the mountain and to the summit itself.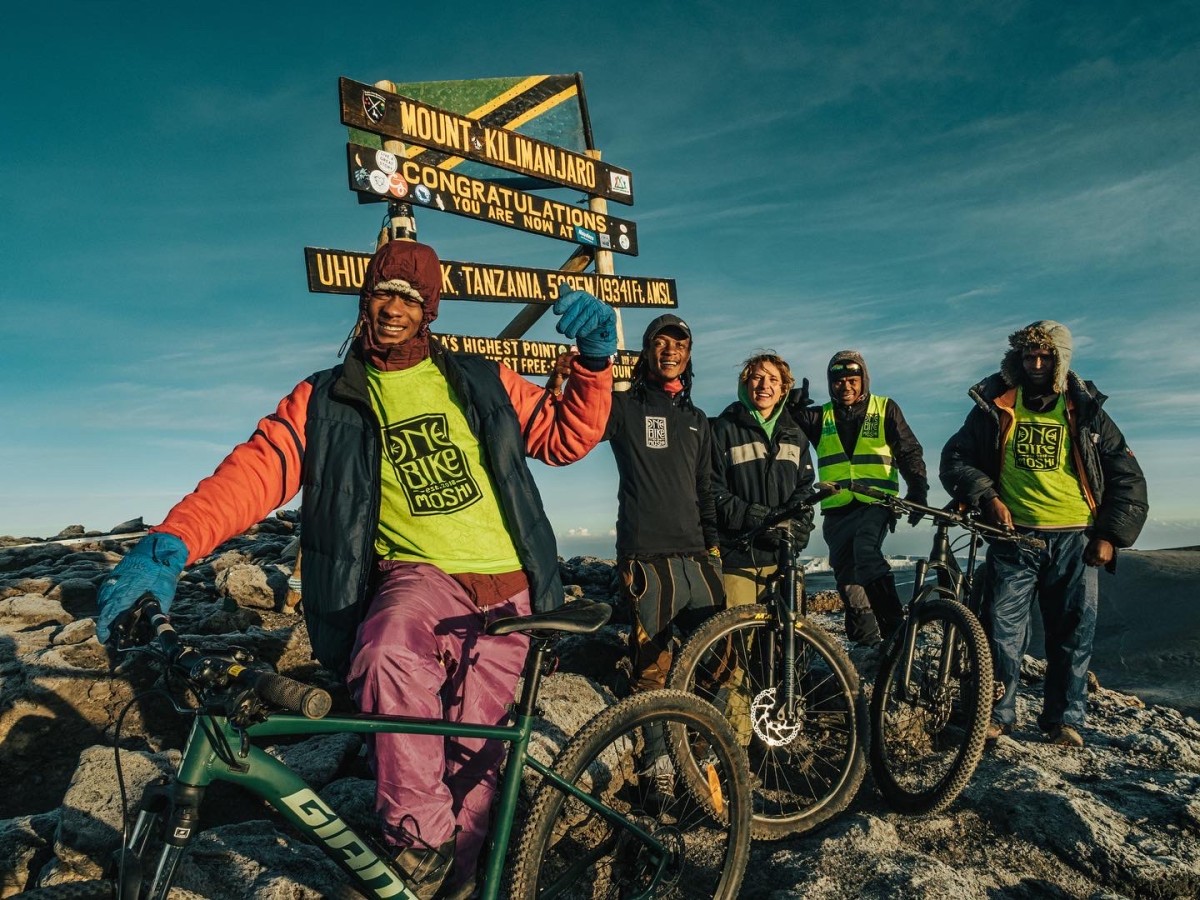 Our tour to the top of Kilimanjaro by bike begins in Moshi, where riders meet their guide and get fitted for their bikes. From there, the group sets off on a challenging ride through the lush forests and farmlands at the base of the mountain. Along the way, riders will pass through local villages, getting a glimpse into daily life in rural Tanzania.
As the group climbs higher, the terrain becomes more rugged and the air thinner. Riders will need to be in good physical condition to tackle the steep inclines and rocky terrain. However, the views from the higher elevations are well worth the effort, with sweeping panoramas of the surrounding landscape and distant peaks.
The final ascent to the summit of Kilimanjaro is the most challenging part of the tour. Riders will need to carry their bikes over sections of rocky scree and hike-a-bike up steep, narrow trails. The altitude also becomes a factor, with decreased oxygen levels making it harder to breathe and ride.
Despite the difficulty, the sense of accomplishment and the breathtaking views from the summit make the effort worthwhile. Riders can take a moment to soak in the stunning scenery before descending back down the mountain.
WHY BOOKING CYCLING TOURS WITH ONE BIKE TANZANIA
Since we started offering MTB Kilimanjaro, we gathered unforgettable stories about friends, families, young and old people challenging themselves to climb the roof of Africa by bike. As it truly is a challenge, it requires preparation and very good fitness level. Here are a few stories of some of our guests which managed to finish the cycling adventure of a lifetime.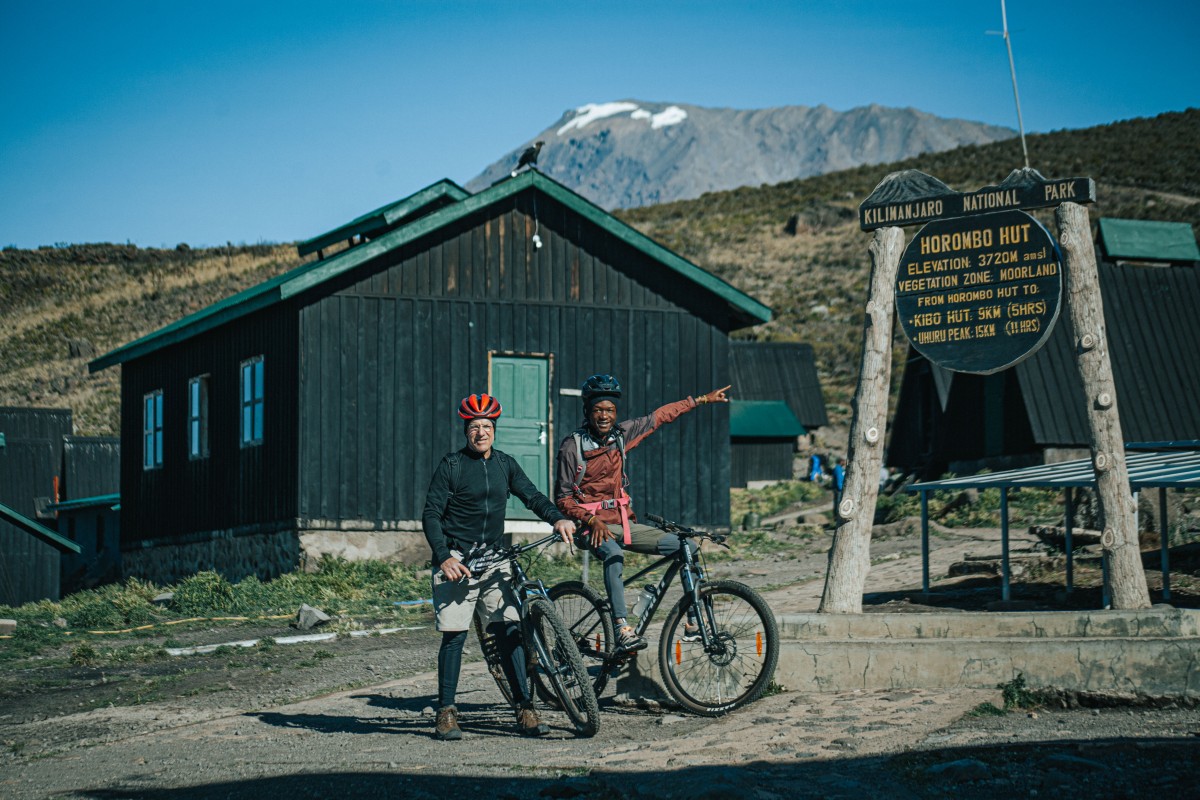 Christian and Jochen are two friends from Germany, passionate mountain bikers of 47 years old, who decided to embark on this challenge together. After reading in a bike magazine that it was possible to climb Kilimanjaro by bike (which few people know about), they immediately decided to do some prelimenary research and see how this would look like. This is how they found One Bike Tanzania and our bike tour - MTB Kilimanjaro - ultimate summit climb. After sending us an email, we quickly replied and organised a call to answer all the questions that they had about this great bike adventure. They were convinced about the fact that we are the best bike-expert company in the Kilimanjaro which made them feel safe doing this trip with us. Also, our tours offers more days on the mountain than most of our competitors, which gives everyone better chance of acclimatization and hence of reaching the top. A few months later, they were on their way to Tanzania to start the ultimate summit climb with their bikes. Cycling together allowed them to push their limits and reach the summit of Kilimanjaro while having a lot of fun and creating everlasting memories!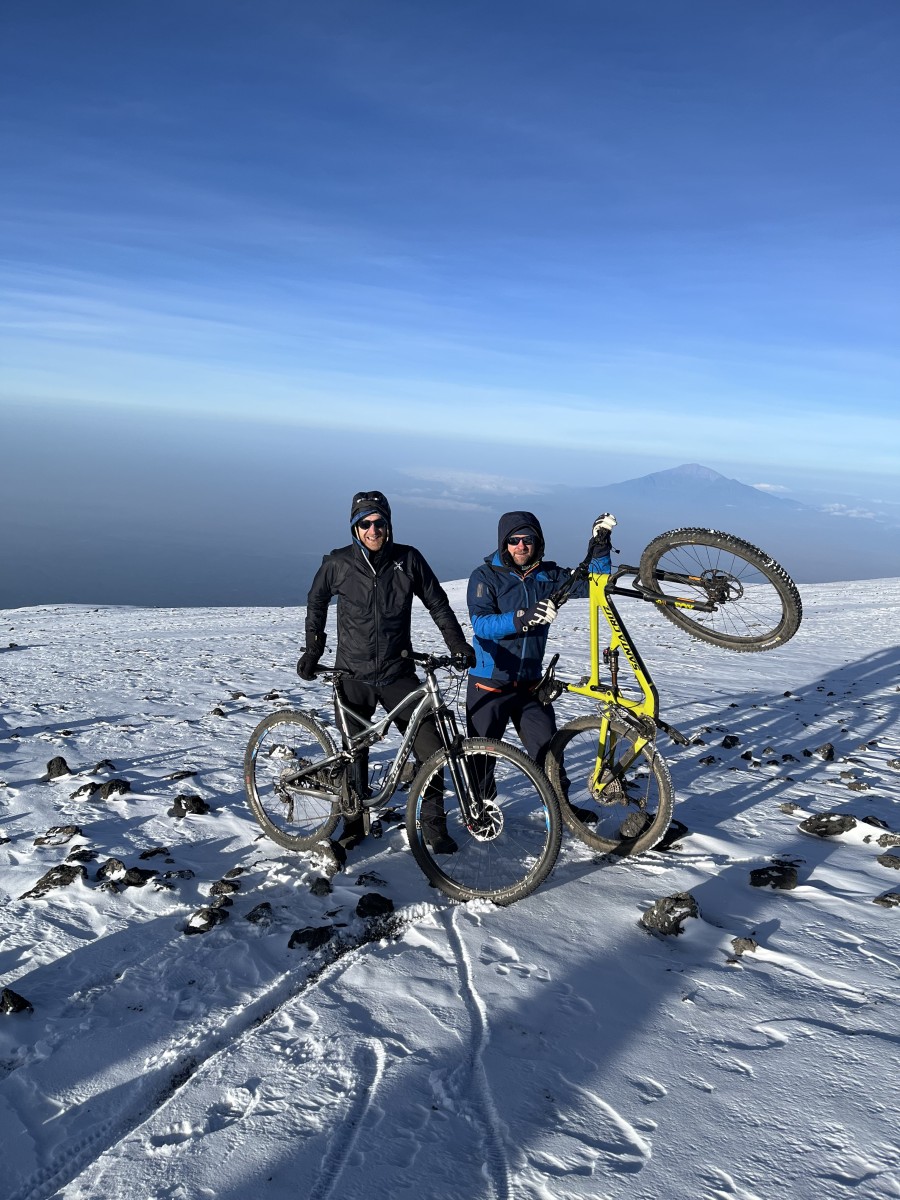 Robert is a 70 years old American that decided to come all the way to Kilimanjaro to challenge himself into climbing the roof of Africa by bike. More of a road cyclist, he trained a few months on a mountain bike to get ready for the technical and different habitat that the amazing Kilimanjaro has to offer. Robert has been on a lot of cycling adventure alone and with his wife or friends. But going to the top of Kilimanjaro was one the thing that he wanted to do by himself. When reaching out to us, we made him feel comfortable that going on this adventure alone is also very fun and that the age is not a problem. As long as the person is fit and has a strong mindset, our team will make sure that you reach the top. And he did!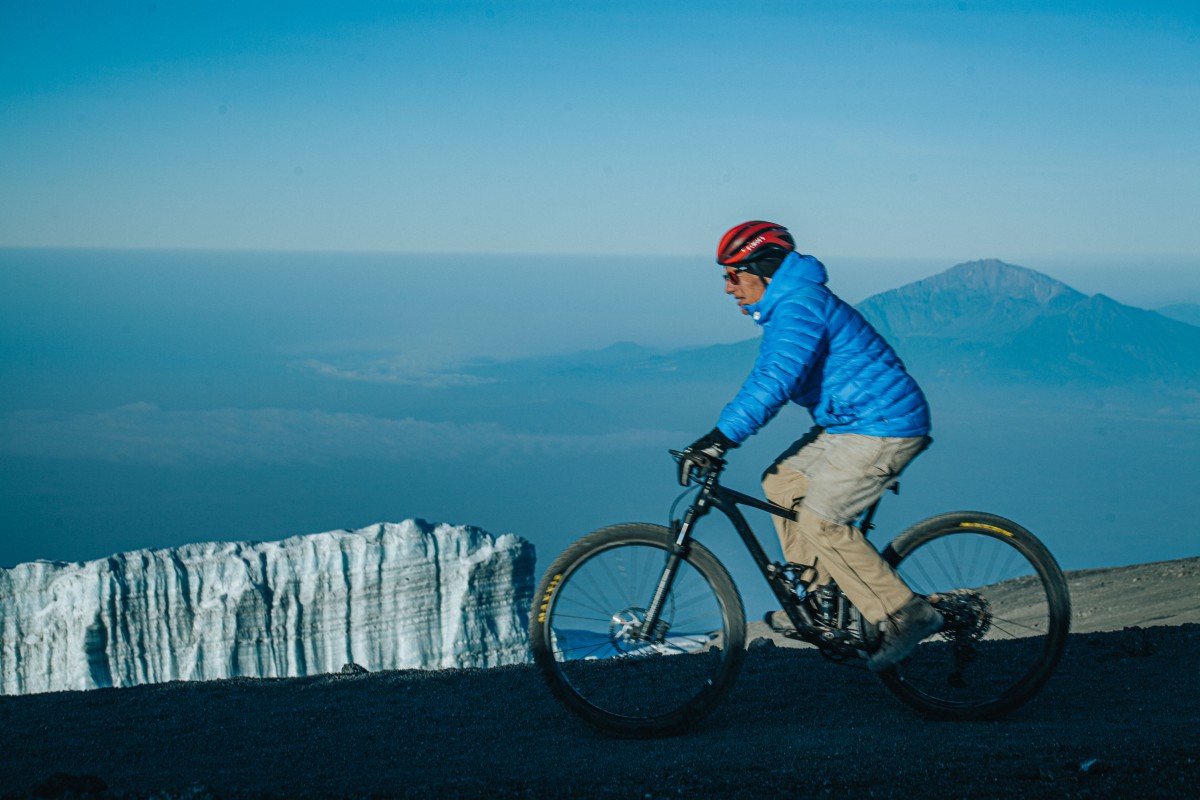 What convinced Robert to book with us was that we were a social entreprise, expert on bicycle tours, based in Kilimanjaro. He supported our mission through various donations to our social projects such as "Women on Bikes" and Re-cycling tour. "Babu" means grandpa in swahili, the local language in Tanzania, and this is the nickname that our team gave him during the Kilimanjaro climb. Just remember, no matter your age, we have your back, we will make sure that you reach to the top of Kilimanjaro and that you will create memories of a lifetime.
Our goal is to make everyone reach the top of Kilimanjaro. Whether you are 16 or 70 years old, solo or with family and friends, we have the right team for you to make sure that you will cycling up Kilimanjaro safely without forgetting having a lot of fun!

One Bike Tanzania's Kilimanjaro tour is not for the faint of heart, but it's an unforgettable adventure for those looking to push their limits and experience the beauty of Tanzania in a unique way. With experienced guides, high-quality equipment, and a focus on safety, One Bike Tanzania offers a once-in-a-lifetime experience for mountain bikers seeking an epic challenge.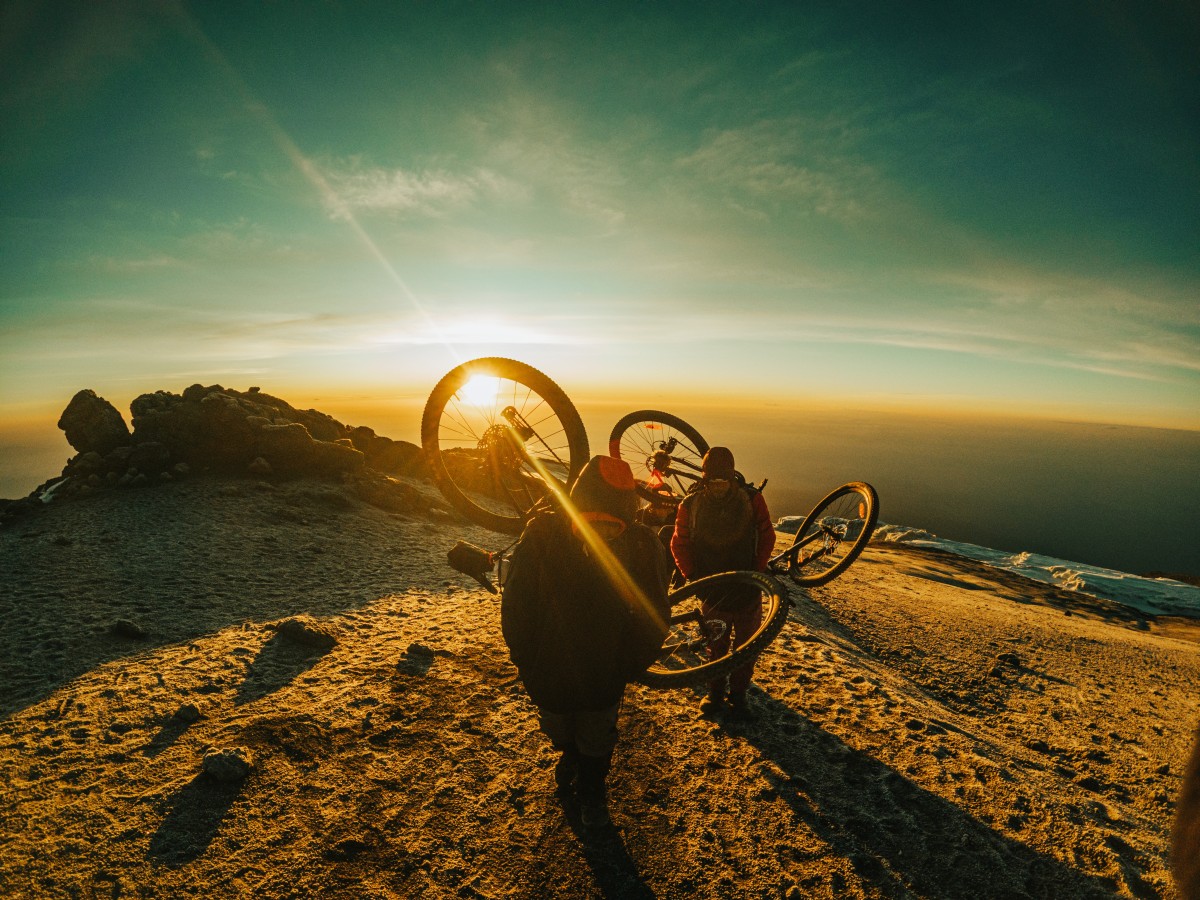 Don't wait more, Kilimanjaro is calling you! Click on this link (LINK), send us an email or WhatsApp and let's start planning the biggest cycling challenge of your life.