New Milestone Tours celebrating 15 years with projects for community and the team
Posted: April 2, 2020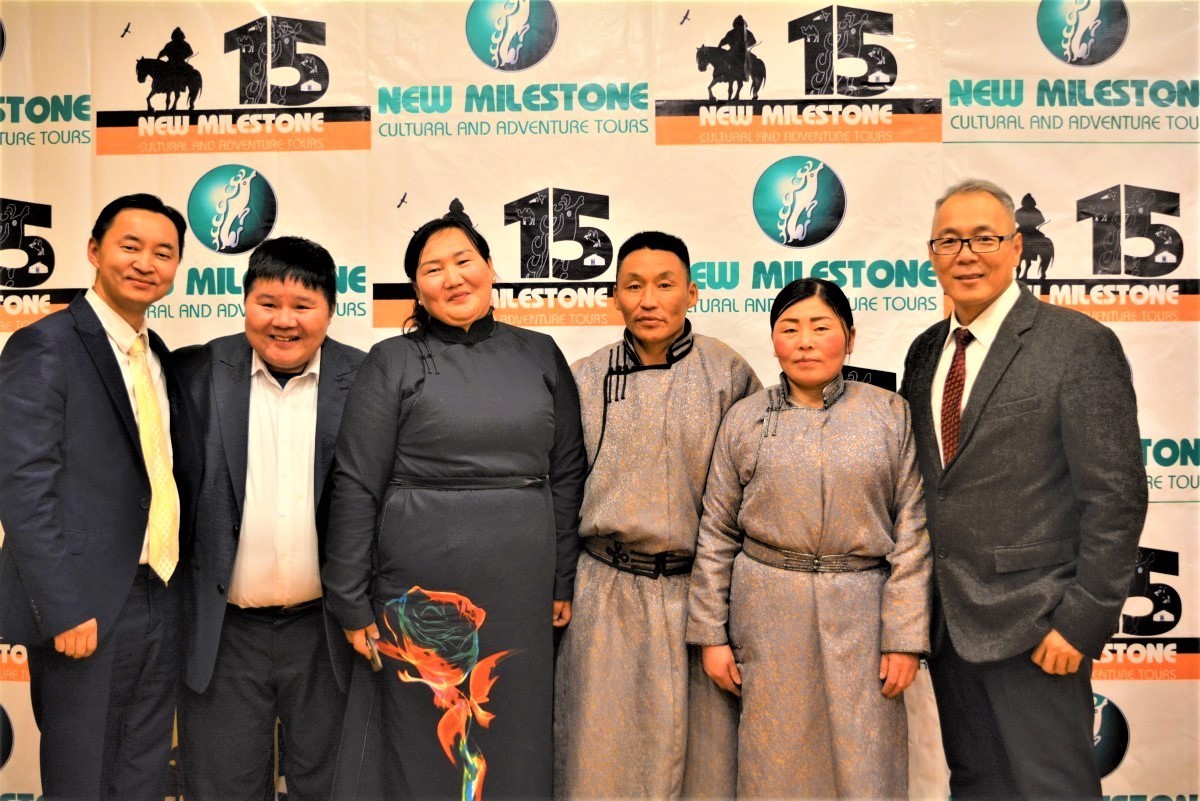 New Milestone LLC the adventure and cultural tour operator of Mongolia is marking a milestone: 15 years of service. To celebrate the anniversary the company decided to do 15 special actions on various activities on charitable, eco-friendly and community-focused projects.
Reaching this major milestone 15th anniversary is quite the accomplishment and getting to this place wouldn't be possible without the support from our clientele and the dedicated staff who make authentic and lifetime memory building trips all over in Mongolia.
This year we decided to celebrate our anniversary unique way that we could do 15 various actions and make happy some of our clients, nomadic communities, staff members and a few other people. We encourage our clients who are traveling with us in Mongolia to take part in the activities by supporting eco-friendly or community projects and receive a free joyful graphic t-shirt about Mongolia. Here are the projects we successfully fulfilled.
We gave away a free tour for 2 persons in order to promote the Gobi Desert nomadic community in 2020. We are sponsoring the whole trip and the local community will be paid for their hosting services from our company. The 5 days tour will give true feelings of authentic Mongolian culture and hospitable nomadic community.
New Milestone Tours is taking initiative against plastic waste and starting a policy for our clients to bring their own water bottles and we are no longer providing small bottled waters. We will sell some canteens for those who forget their own water container to bring. Also, the plastic bags will not be used for the field trip supply, instead, we will provide paper boxes and cotton fabric bags. It will help us to keep our nature plastic-free. Please join us and do not bring plastic bags and bring your water bottles when you travel to Mongolia.
We have planted trees in the capital city Ulaanbaatar national park for a better environment and reduce the dust. All our guides, drivers, cooks and all staff planted trees.
We have many nomadic families and communities work together to share our culture with tourists from around the world. One of them is Amaraa's family in the Gobi Desert. This family is special because they herd animals plus have a greenhouse and plants their vegetables. Many of our clients visited their home/ger and ate locally grown vegetables. Our company is supporting the family and helping them to maintain their greenhouse this year.
We support the children in poverty and help them with school supplies and warm clothes. This time we traveled to the far west and east isolated provinces and delivered some school kits and warm clothes to children. And donated a flat-screen TV to the class for teaching aid. It enables many children to go to school and encourage them. Winter clothes also help them to stay warm during the school period.
Social education event for a clean environment. We believe sustainability is not only limited in the tourism sector but for the whole community. We needed to educate our community on how to be eco-friendlier and more sustainable. littering everywhere and wasting energy is a big problem in our community. We organized a social media campaign and encouraged the community not to litter during their trip to the countryside.
Since the nomads in the countryside have difficulties to go to the hospital and prevent health casualties, we brought a dentist to the nomadic community and did free checking for children and adults. Many of the nomads don't see a dentist until it hurts really badly. We helped them to understand the importance of preventing toothache and give away free toothbrushes and paste.
Farther we are planning to sponsor student age children of our guide, driver or from our company to study at vocational school including tour guide training course, English or any other language training courses. We believe our action will bring positive and joyful spirit to our people and environment.