New Trip from Wild Women Expeditions Digs into Eruptions, Invasions to Discover Secrets of Sicily's Wild Side
Posted: May 30, 2019
Wild Women Expeditions, the global pioneer and leader in women-only travel, explores a complex mix of topography, mythology and history that is Sicily, a Mediterranean island about the size of Massachusetts.
New for 2019 is a nine-day Secrets of Sicily Multisport Adventure that departs September 16-24. 2019.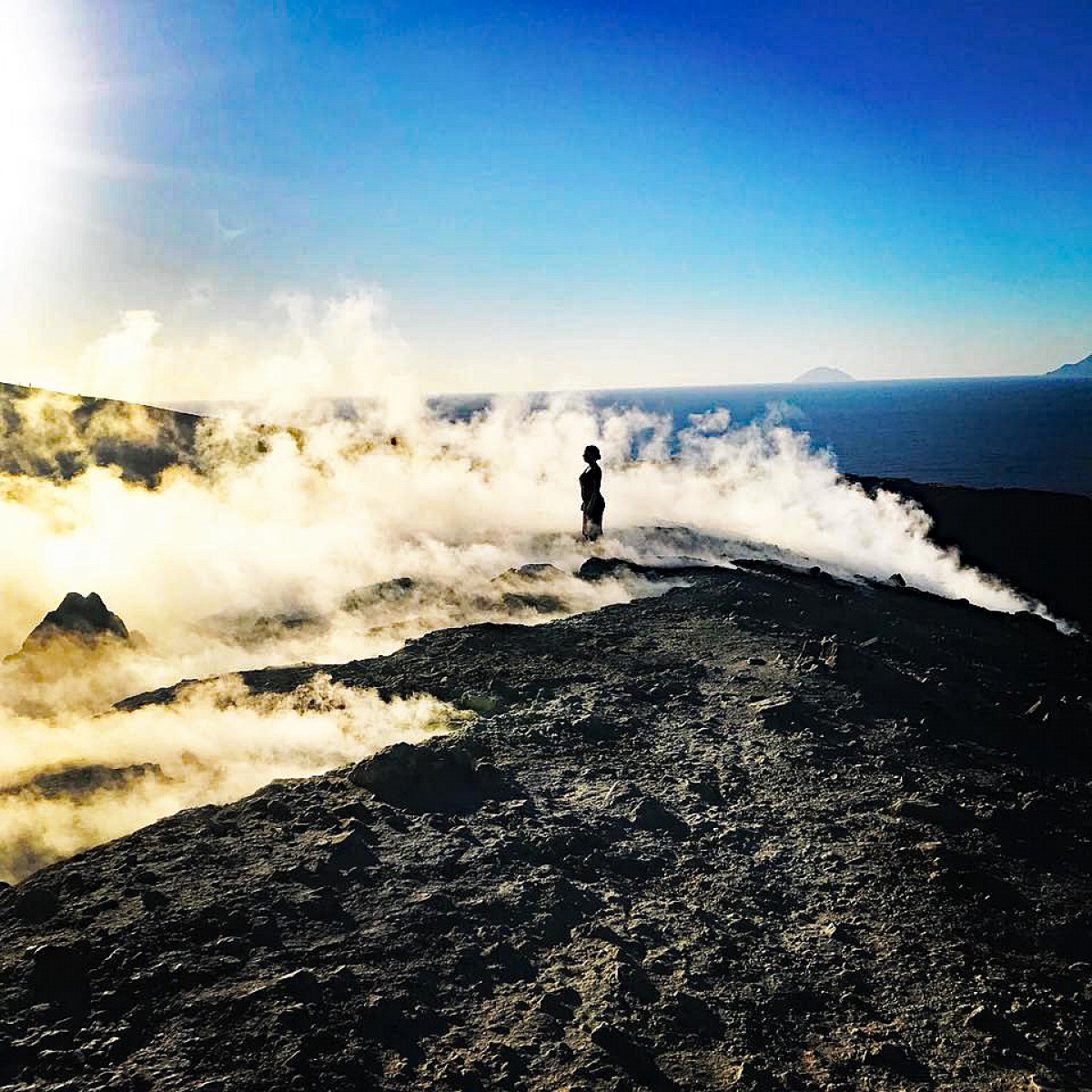 "The secret side of Sicily is in discovering moments of gentle beauty," explains Jennifer Haddow, owner and guiding Director. "One moment we're marveling at classic ruins and old-world architecture; the next we're hiking to the crater of an active volcano."
This trip begins to answer such questions as: Where does the waiter get his red hair? Probably from the Normans who took over from the Moors. Why were the Phoenicians here? Trading and trying to forget Grecians nipping at their heels. Who or what is really in charge? Perhaps ever-ready Mt. Etna. Or do the one-eyed Cyclopes still hold sway?
Moments of gentle beauty occur while…
Probing Sicily's wild side evidenced by eons of seismic activity;
Cycling beside dry-stone walls to a wine tasting and a picnic splashed with local olive oil. (UNESCO recently included the technique of the dry-stone walls as human heritage.);
Kayaking around Vulcano, one of eight islands in the volcanic Aeolian chain;
Relaxing in the tranquil hospitality of Masseria Cianciò, a family-run country inn and representative of Sicily's agriturismo that helps to sustain an agricultural economy;
Meeting assorted volcanos including active Etna herself (a UNESCO World Heritage Site) and Monte Fossa Delle Felci where the border of the old volcanic crater is completely covered by forest. Walking into lava caves on Vulcano and through lava domes and obsidian lava flows on Lipari Island, the largest of the Aeolians made famous by the movie Stromboli.
The rate is $4,695 per person, shared occupancy. Included are:
Nine nights of shared accommodation (ensuite bathroom) and breakfasts;
Some lunches and dinners, tips for servers included;
Female Trip Leader
Tips for drivers, boat operators and others;
Services of local female guides;
Use of kayaks and hybrid bike, helmet, preloaded GPS;
Tickets for hydrofoil and boat excursions
Van support and luggage transfers.
For more details on this itinerary please see https://wildwomenexpeditions.com/trips/secrets-of-sicily-multisport-adventure/
"Respecting the special connection between women and active travel speaks to the heart of our Wild WomenKind mission to make the world a kinder place by empowering women to become leaders and change agents. We are responsible to take actions to respect cultures and the natural environment in the precious places we explore on our tours around the world," said Haddow.
For more on itineraries, availability and reservations for these and all Wild Women Expeditions' programs call 1 (888) 993-1222, email [email protected] or visit online at https://wildwomenexpeditions.com/.
About Wild Women Expeditions
Founded in 1991, Wild Women Expeditions is the world's largest women-only travel company. Its initial focus was on canoeing on remote Ontario waters. Through an unwavering focus on Canada, one of the wildest, most pristine countries in the world, Wild Women Expeditions became experts in a pioneering niche that introduced small groups of women into wilderness settings. The company now hosts guests all over the world, offering more trips and more women-only, backcountry camping, hiking, paddling and horseback adventures than any other women's travel company in the world.