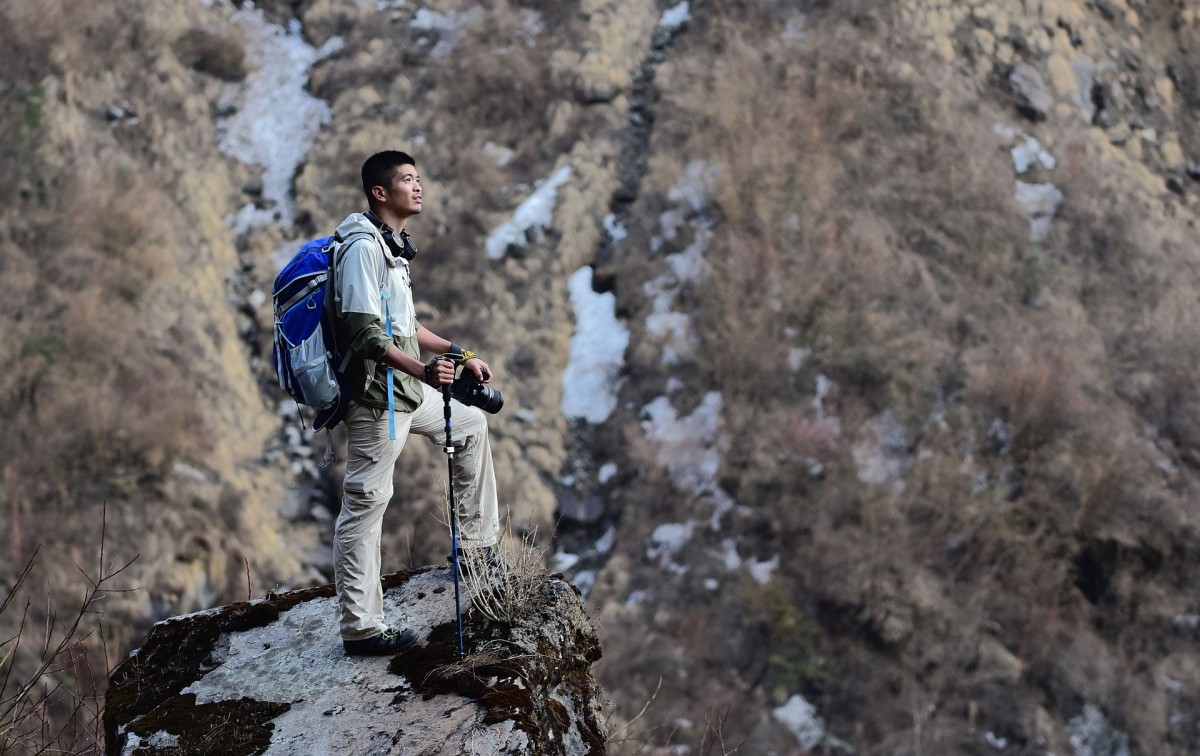 At Himalayan Circuit we also offer long treks, these trips are designed to last over 10 days allowing you to fully experience everything the Annapurna region has to offer. The treks will reach altitudes of over 4,000m. Because of their length we would recommend that you undertake a fitness regime prior to your trip to ensure that you are fit and able to complete the trek.
Here are a list and quick summary of our long treks:
This 21 day trip is the longest we offer and is very popular. The route takes you through a diverse range of landscapes including along snowy mountain paths and through lush green forests. The trek itself lasts 14 days, with one rest day in Manang. The highest point on the trek is the stunning Thorung La pass which sits at 5,416m above sea level. This trip is truly special, giving you the opportunity to experience everything the Annapurna region has to offer, including the famous Tatopani hot springs, panoramic Himalayan mountain views from Poon hill and an insight into the rich local culture. You will also cross briefly into Tibet! The Annapurna Circuit trek is not one to miss, it truly is a trip of a lifetime.
· Annapurna Circuit with Tilicho lake Trekking
You won't want to miss this trek, not only will you experience the incredible Annapurna region but you will also visit Tilicho lake which sits at 4,919m above sea level which makes it one of the highest lakes in the world. This trek is one of the most popular in the region, it lasts 16 days and the highest point reached will be the Thorung Pass at 5,416m. With stunning mountain views, steep river gorges and an abundance of interesting local cultural sites this trek is truly an exciting adventure. You will even get to stop in the famous local hot springs for a dip, these help to relax and rejuvenate your body. This is a great choice for those wanting to see as much of the region as possible!
· Upper Mustang Trekking
This trek takes you into the old Buddhist kingdom of Mustang, also known as the Land of Lo. This region is isolated and remote but incredibly beautiful, it is sandwiched between the Annapurna and Dhaulagiri ranges both of which boast 8,000m high peaks. Foreign visitors were only allowed entry to this area in 1992 so trekking through here is an incredibly special experience. Because of its closure to outsiders, the local culture and environment is well preserved and untouched by the outside world, the majority of the population still speaks the traditional language of the region! Being able to learn and experience this ancient and unique culture is what makes this trek worth doing, the stunning Himalayan views help too. This Upper Mustang trek lasts 17 days, with 9 of these being trekking days. The maximum altitude reached is 3,820m and so is doable for beginners.
· Annapurna Base camp with Poonhill Trekking
This trek allows you to visit Annapurna Base camp without having to climb the notoriously difficult and dangerous mountain. Lasting 16 days this trek's highest point is the base camp which sits at 4,130m above sea level. On this route you will pass through local villages allowing you to learn about the Gurung and Magar people who live in the area. On your journey you will have stunning views over the magnificent Machhapuchhre Himal, the sacred and forbidden mountain. This peak is believed to be one of the homes of the Hindu God Shiva and as such its summit is sacred. No one has ever officially reached the top and so its snowy peak remains untouched. It is thought to be one of the least visited places on earth! Being able to see Machhapuchhre Himal in all its glory is just one reason, of many, to embark on this adventure.