*A snippet of a recent 10 day sea kayaking expedition we organized for 2 intrepid English travelers looking for a unique and unforgettable way to experience the Philippine's frontier islands - Palawan.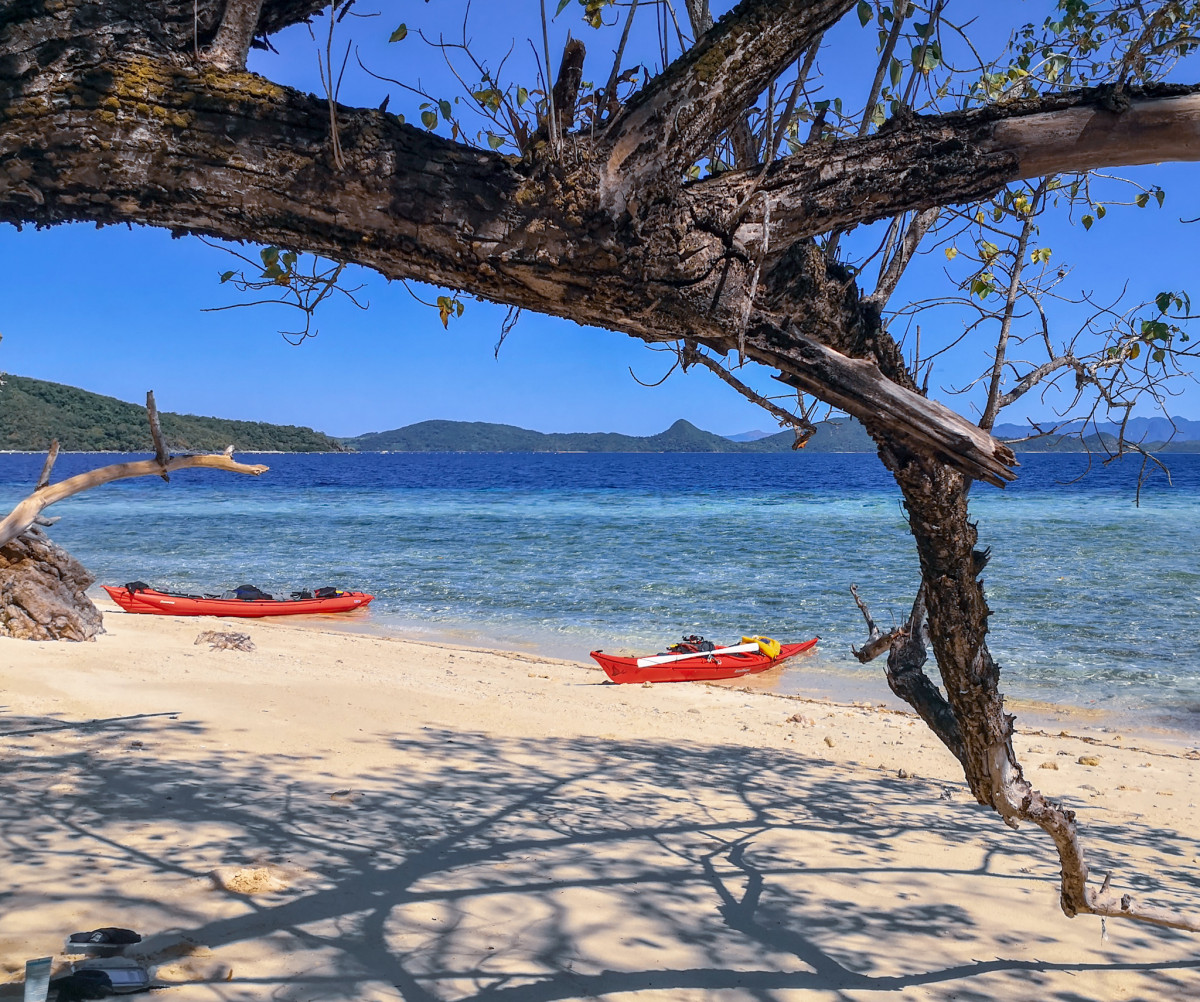 Day 3 - We paddled a little longer the day before to be in the farthest corner of this island. As the conditions allowed us, we punched a few k's in and found this cove. It turned out to be one of the best calls we made during the expedition. Greeted by this sunrise and an unobstructed view of the Linapacan Strait that we knew we needed to cross early the next day.

We've been discussing about crossing this strait the past days. With forecasted winds changing by the day, excitement and wary filled the thoughts. Will we? Or won't we. But waking up to this was a pleasant greeting. Perhaps, it was permission for us to paddle through. Gently.
We did. Smoothly. One of the best days in the trip.
The storms caught us when we were already safely camped in a fisherman's hut for the night - water supply replenished and after having the best bbq for dinner in a tiny fishing village. We were spolied, the village had a well too! We were showered fresh when the storm serenaded us in our doorless windowless huts as we slept.
The wind gusted 50s the next 4 days, yet we were pleased a challenging stretch of the expedition was already behind us. With a contented yet circumspect grin in our faces - we aimed for El Nido with the tail winds!
See more of our trips and stories on the water - kayakasia Philippines.