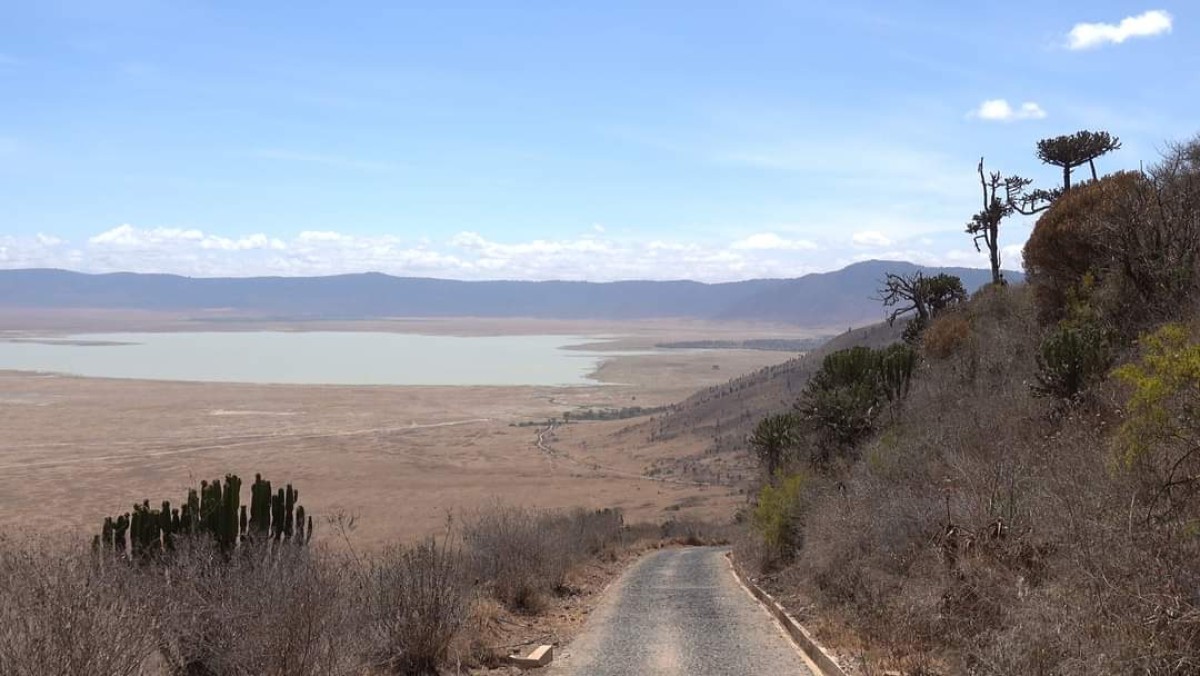 The ngorongoro crater is the one of 7 wonders of the world is found in the Tanzania's northern circuits which consists of Tarangire national park,Mkomazi national park,Lake Manyara national park Serengeti national park and the lush green Arusha national park.Ngorongoro crater is within the ngorongoro conservations area which also includes Empakai crater, olmot crater and the plains of ndutu,the archeological site museum of oldupai gorge and Laitolya foot print museum.
The Ngorongoro crater was formed after the collapsed of the volcanic activities and is now a self-sustained ecoystem which support hunderds of wild animals.The lake Magadi which is found at the crater floor is the habitat of the large flork of lesser and greater flamingoes.Because of it's salt water the residents animals of the crater floor rarely drink the water from the lake Magadi, fresh water from the river Munge which flows from the northern highlands forests water falls, ngoitok tok swamp and Mwandus swamp are the lifeline for the residents and non residents animals of the crater floor.There are about 4 lions pride in the crater floor and the population does not increase because of interbreeding.
The "alamayo' is the lion kiling ceremony when the migration of the wildbeast and zebras arrive in the southern plains of ndutu from November to March for calving usualy are followed by lions who encoutered by maasai warior who killed the lions and prevents the lions to get to the ngorongoro crater, once a maasai warrior kill a lion is became the respected feared member in the community .The ngorongoro authority and other stakeholders educate the maasai on the negative impact caused by their activity. Other initiative is to translocate the maasai villages which are in the areas of migration corridors to eliminate this crisis.