So many questions come to mind, like, what can you expect? What should you know before booking your trip? When should you visit?
No worries! We are here to help you.
After you read this guide, you will know everything you need before traveling to the Enchanted Islands.
While the Galapagos Islands are well-known among scientists, nature enthusiasts, and travelers, it is possible that some people may not be familiar with their exact location.
The Galapagos Islands can be visited year-round, but the wildlife and weather vary.
The islands have two seasons: the "warm season" (December to May) and the "cool season" (June to November).
In the warm season, the temperature is higher, resulting in sunny days and occasional afternoon rain. This season brings green vegetation, providing plenty of food for land animals. Snorkeling is excellent during this time due to the calm seas and good visibility.
In contrast, the cool season has lower temperatures and a constant misty fog called Garua. Rain is rare, but the ocean is rougher due to increased tradewinds. Snorkeling is still good, but visibility is slightly reduced. This season is ideal for spotting penguins, dolphins, whales, and other large marine animals because of the increased marine life caused by cold currents and mixing.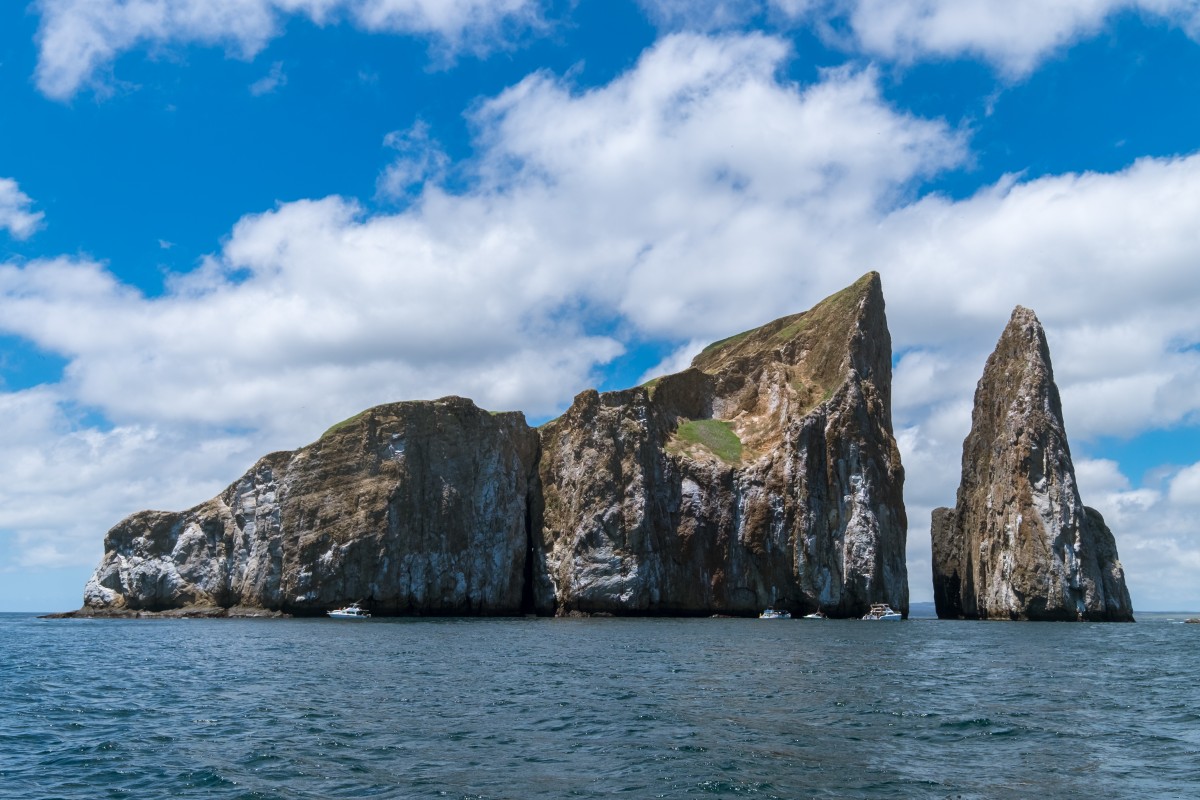 The Galapagos National Park has rules about how many visitors can come to protect the delicate environment. Even when busy, they ensure there aren't too many people. If you want a quieter time, you can go in April to May or October to November when there are usually fewer people on the islands.
This volcanic archipelago is located in the Pacific Ocean, 1,000 km off the coast of Ecuador.
There are no direct flights to the Galapagos Islands from other countries, so you will need to take an international flight to Ecuador and then take a local flight from Ecuador's main cities: Quito or Guayaquil to Baltra (GPS) or San Cristóbal (SCY).
Three airlines operate daily flights to the Galapagos Islands:
LATAM (recommended)
Avianca
Equair