Tips on Planning an Unforgettable Safari to Uganda
Posted: July 19, 2023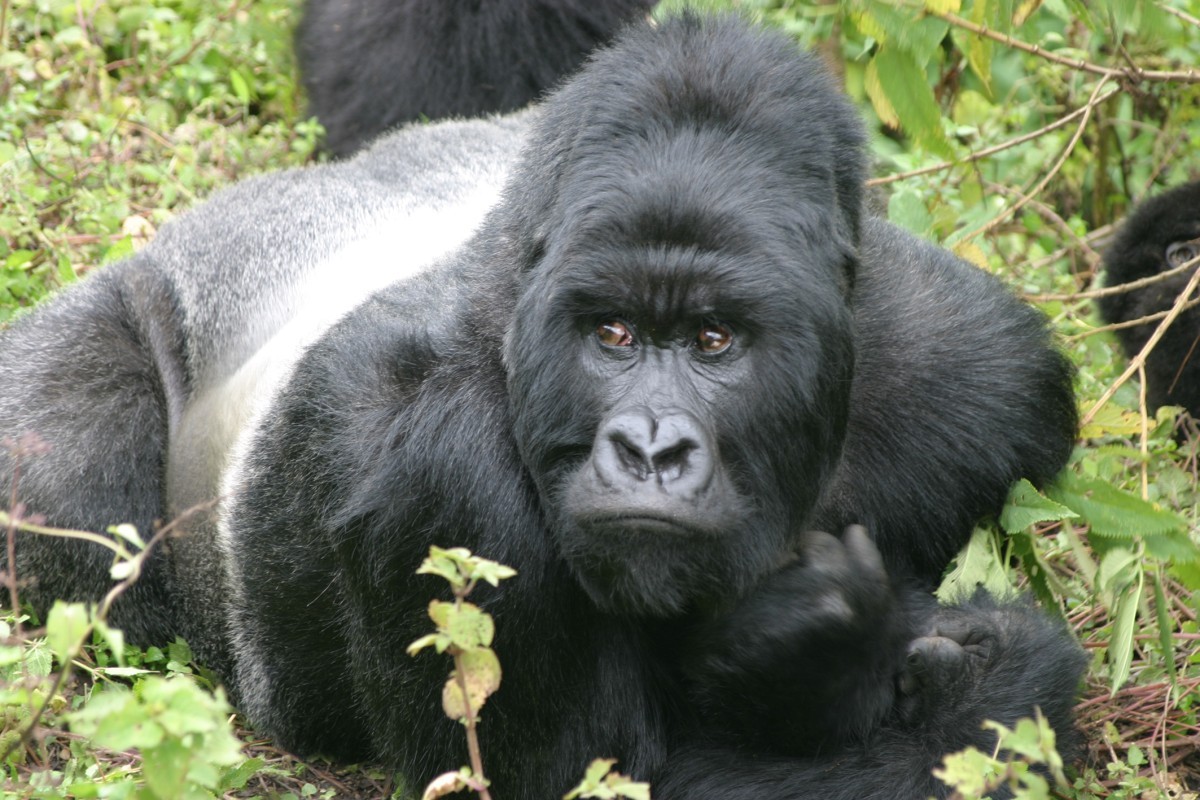 Uganda, "Pearl of Africa," as described by Sir Winston Churchill is a captivating and diverse country located in East Africa. It is renowned for its breathtaking natural beauty that stretches from the dense rainforests, snow-capped mountains of the moon, serene lakes and vast savannahs. The country is very much endowed with abundant wildlife including but not limited to the big five, mountain gorillas, and chimpanzees and over 1,000 species of birds. The country known as the friendliest country in the world boasts over 50 indigenous tribes, each with its own language, rituals and traditions making it a melting pot of diverse cultures. The warm and friendly nature of the people will make you feel at home right from arrival at the airport in Entebbe until your departure after you trip throughout the country. Whether you are planning a long term safari or a short safari, we bring you the most important elements to consider while planning for your safari to Uganda below;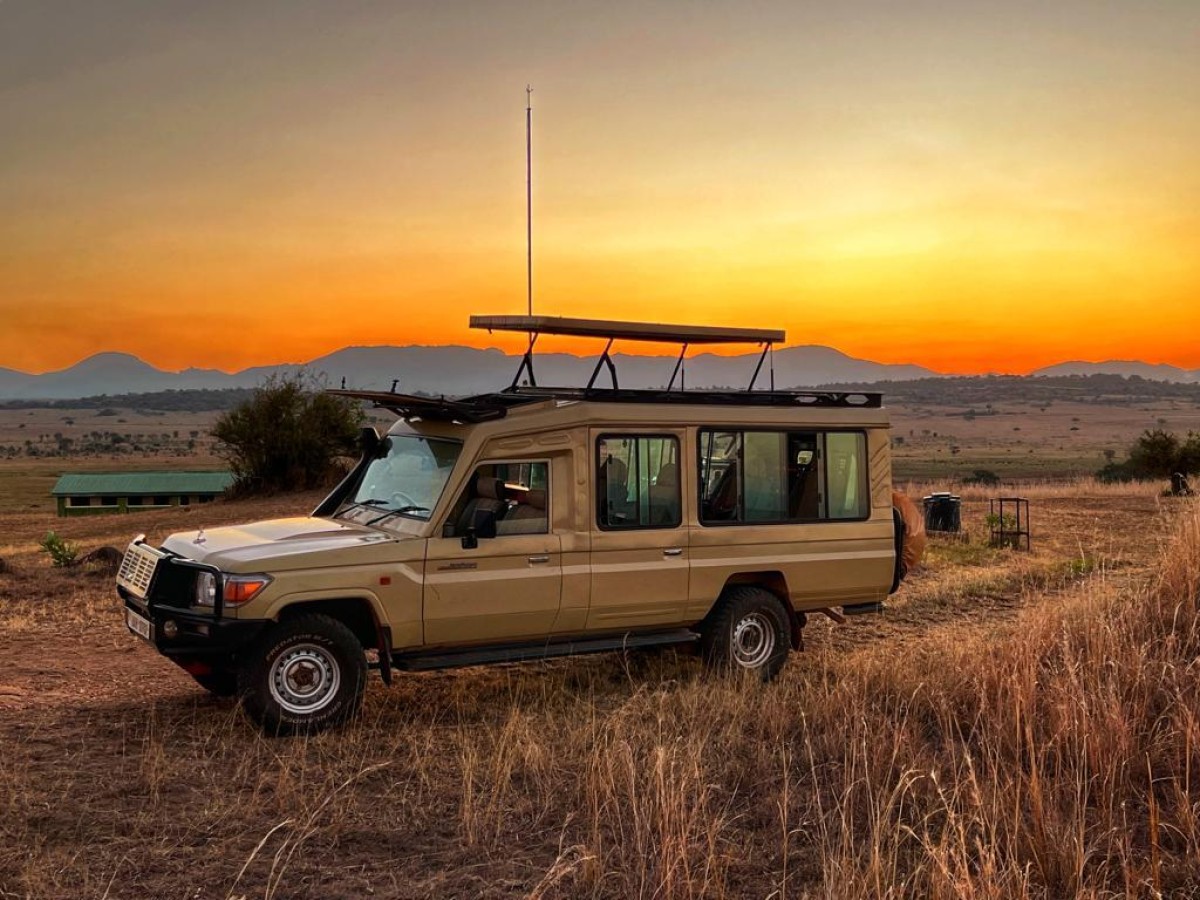 Travel Documents Required for Travel to Uganda:
Just like traveling to any country outside the country of your residence, please ensure you have a valid passport with at least six months' validity remaining. Depending on your nationality, you may require a tourist visa to enter Uganda. Check the visa requirements and obtain the necessary documents before your trip. Please note that visa requirements can change, and it is always recommended to check the latest information with the Ugandan embassy or consulate in your country or consult with a travel agent before planning your holiday to Uganda. The visa to Uganda is applied for and issued online before traveling to Uganda. Note that; you may not be accepted on the flight to Uganda if your visa has not been approved. In case you are traveling to Uganda, Kenya and Rwanda at the same time, you might have to purchase an East Africa Tourist Visa to save you on the costs. This visa costs $100 and yet a single entry visa to Uganda costs $50 while a multiple entry visa to Uganda costs $100. Do not forget to carry photocopies or digital copies of important travel documents.
Health and Vaccinations Required for Travel to Uganda:
Consult a travel doctor or healthcare professional to discuss recommended vaccinations and medications for Uganda. Common vaccinations include yellow fever, typhoid, hepatitis A, and malaria prophylaxis. The above are for your own benefit however, a yellow fever vaccination certificate is mandatory for entry into Uganda. Ensure that you have been vaccinated against yellow fever and carry the yellow fever vaccination certificate with you. Some airlines may ask for this certificate during check-in, so it's essential to have it readily available.
Travel Insurance Cover Required for Travel to Uganda:
While not a mandatory requirement, it is highly recommended to have travel insurance that covers medical expenses, trip cancellation, and personal liability during your stay in Uganda. Ensure that your insurance provides adequate coverage for your specific needs. Some tour operators have public liability insurance cover although nothing beats personal insurance from your home country.
Mountain Gorilla Trekking in Uganda
Uganda is one of the few places in the world where you can see mountain gorillas up close in the wild, with the other places being Democratic Republic of Congo and Rwanda. Uganda's boasts over half of the remaining mountain gorilla population of the world with two national parks of Bwindi Impenetrable national park and Mgahinga Gorilla national park offering gorilla trekking experiences. Gorillas Permits are required to visit the gorillas in their natural habitat and should be booked in advance through your tour operator. The gorilla permits for trekking mountain gorillas in Uganda cost USD 700 per permit per day and there is a limit of 8 people allowed to track a particular gorilla family a day. The maximum time allowed to stay with the gorillas is one hour. Note that the gorilla trekking experience can be strenuous and a reasonable degree of fitness is required for anyone wanting to engage in this tourist activity. These gorillas are found in high altitude areas ranging between 1500m to 2100m above sea level, hence, in case you have issues with altitude, consult with your doctor on how best you could join the party.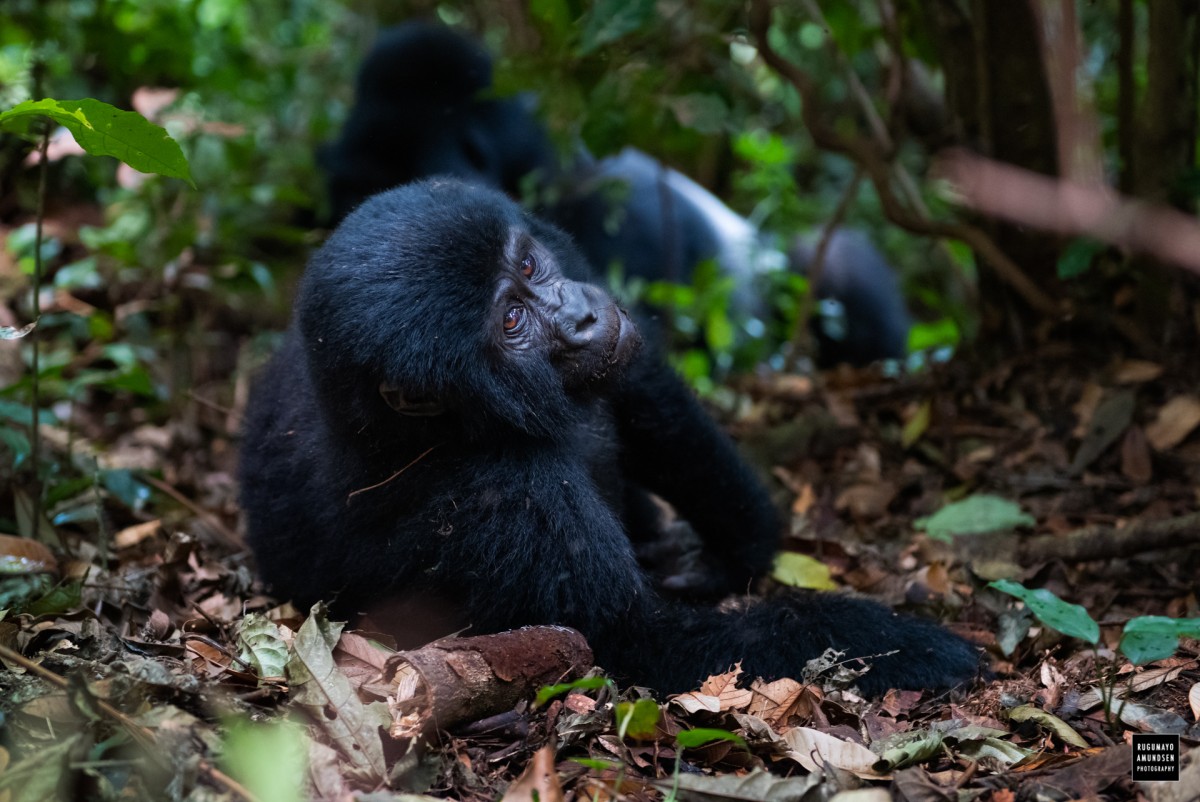 National Parks in Uganda
Uganda is renowned for its diverse wildlife and national parks each offering its own unique attractions, wildlife, and landscapes. Whether its gorilla trekking, game drives, or immersing yourself in Uganda's natural beauty, these parks provide unforgettable experiences for nature and wildlife enthusiasts. The national parks to visit include Bwindi Impenetrable national park, and Mgahinga Gorilla national park (known for gorilla trekking), Queen Elizabeth national park, Murchison Falls national park, Kibale forest national park (known for chimpanzee trekking), Lake Mburo national park, Kidepo Valley national park, Semliki Valley national park, Mountain Rwenzori national park and Mountain Elgon national park.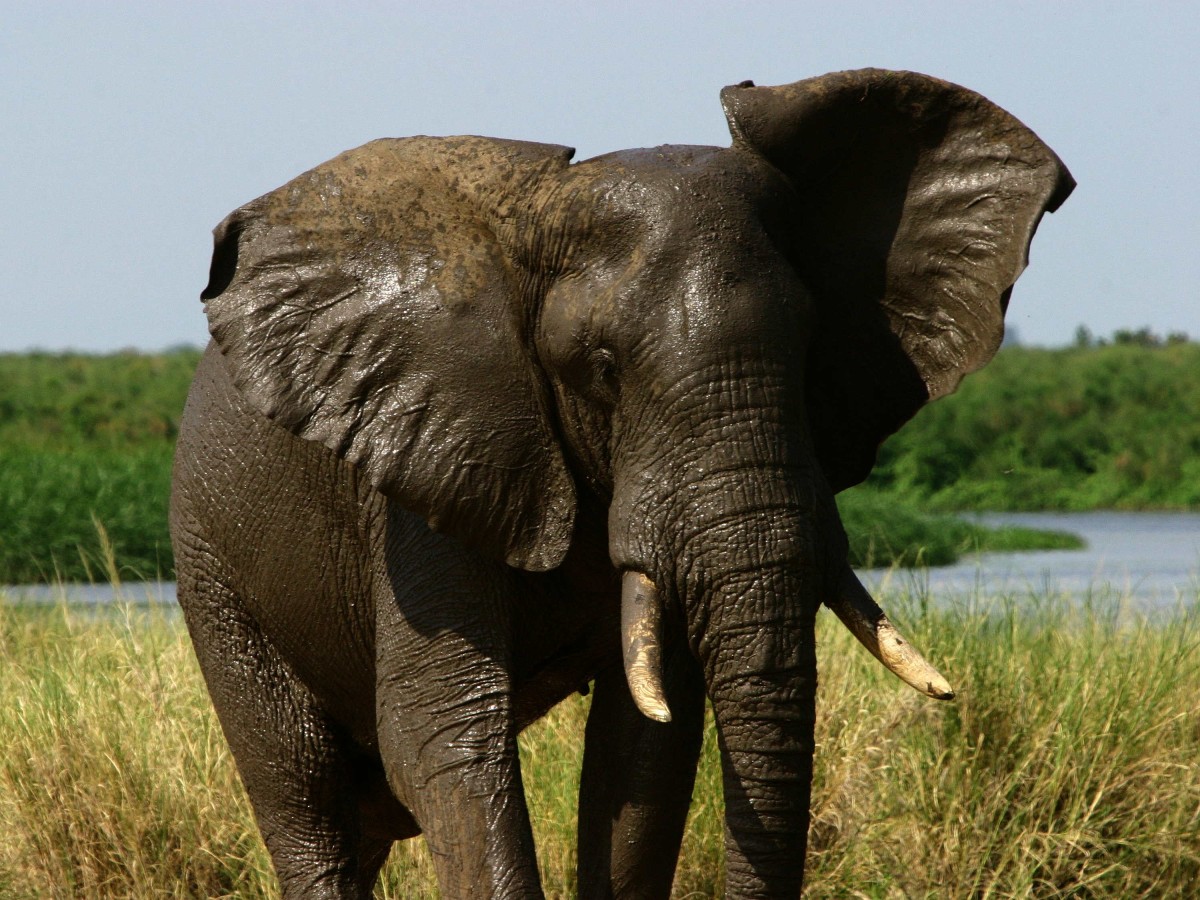 Wildlife Viewing in Uganda
Uganda is a haven for wildlife enthusiasts, offering incredible opportunities for wildlife viewing. The country's diverse national parks and reserves are home to a remarkable array of animal species including but not limited to Elephants, Lions, Leopards, Buffaloes, Giraffe, Antelopes, and Rhino. Visitors can embark on thrilling game drives, boat safaris, and guided walks to observe iconic African wildlife up close. From the majestic elephants and towering giraffes to stealthy lions and playful chimpanzees, Uganda boasts an impressive collection of mammals. It is also a birder's paradise, with over 1,000 bird species, including the elusive shoebill found at the Mabamba bay, and the delta area of Lake Albert. Wildlife viewing in Uganda provides unforgettable encounters with both endemic and migratory species, set against the backdrop of lush landscapes and dramatic natural settings. Whether tracking gorillas in Bwindi Impenetrable national park, hiking the mountains of Rwenzori and Elgon, exploring the savannahs of Queen Elizabeth national park, Murchison falls, and Lake Mburo, or venturing into the remote wilderness of Kidepo Valley national Park, Uganda's wildlife experiences are truly captivating and leave visitors with memories to last a lifetime.
Accommodation in Uganda
Uganda offers a range of accommodation options to suit different preferences and budgets. From luxurious lodges and safari camps to budget-friendly guesthouses and campsites, there is something for every traveler. In the national parks, you'll find lodges and tented camps that provide a blend of comfort and immersion in nature. These accommodations often offer spacious rooms or tents with en-suite facilities, delicious meals, and stunning views of the surrounding wilderness. In urban areas like Kampala and Entebbe, there are a variety of hotels ranging from upscale establishments to mid-range and budget options. These hotels provide modern amenities, comfortable rooms, and convenient access to city attractions. For the adventurous, camping is available in some parks and remote areas, allowing you to connect with nature in a more rustic setting. Whatever your preference, Uganda's accommodation options ensure a comfortable and enjoyable stay during your exploration of this beautiful country. It's advisable to book accommodation in advance, especially during peak seasons.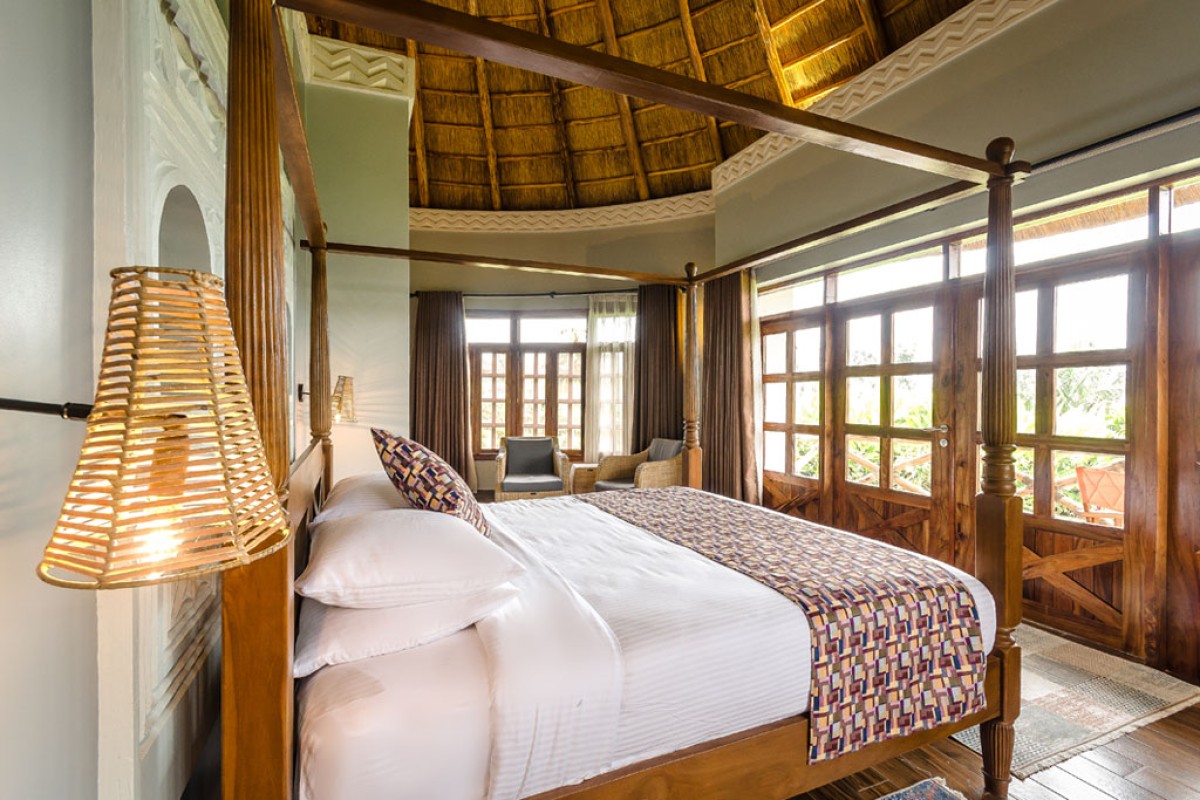 Local Culture and Etiquette in Uganda
Uganda is a culturally diverse country with a rich tapestry of traditions and customs. When visiting Uganda, it is important to respect and appreciate the local culture. Ugandans are known for their warm hospitality and friendliness towards visitors. Greeting others with a smile and a handshake is customary. It is polite to ask for permission before taking photographs of individuals, especially in rural areas or during cultural ceremonies. Dressing modestly is generally appreciated, particularly when visiting religious sites or rural communities. Learning a few basic phrases in the local languages, such as Luganda or Swahili, can go a long way in showing respect and fostering positive interactions. Uganda has a deep-rooted cultural heritage, and there are opportunities to immerse yourself in local traditions, music, dance, and cuisine. Embracing and engaging with the local culture in a respectful manner adds depth and authenticity to your experience in Uganda.
Itinerary to Explore Uganda
A safari itinerary in Uganda offers an incredible opportunity to witness its diverse wildlife and stunning landscapes. A typical itinerary might include; visiting Lake Mburo national park for the African finfoot, Ellands, Zebras, and Giraffe, then continue to Bwindi Impenetrable national park for a once-in-a-lifetime gorilla trekking experience, where you can observe these majestic creatures in their natural habitat. From there, journey to Queen Elizabeth national park for thrilling game drives including a visit to the southern part of the park for the tree climbing lions, boat safaris along the Kazinga Channel, and a chance to spot elephants, lions, hippos, and an array of birdlife. Proceed to Kibale forest national park for the ever playful chimpanzees in their natural habitat. Continue your adventure to Murchison falls national poark, where you can witness the mighty Nile river thundering through a narrow gorge and enjoy game drives to see lions, giraffes, buffalos, and crocodiles. For a unique experience, explore Kidepo valley national park in the remote northeast, known for its stunning landscapes and diverse wildlife, including elephants, zebras, cheetahs, and ostriches. This safari itinerary offers an unforgettable combination of gorilla trekking, wildlife encounters, and breathtaking scenery, allowing you to truly immerse yourself in the beauty of Uganda's national parks.
Plan your safari itinerary based on your interests and available time. Consider the distance between destinations and allow ample time for wildlife sightings, activities, and relaxation.
Safety and Security in Uganda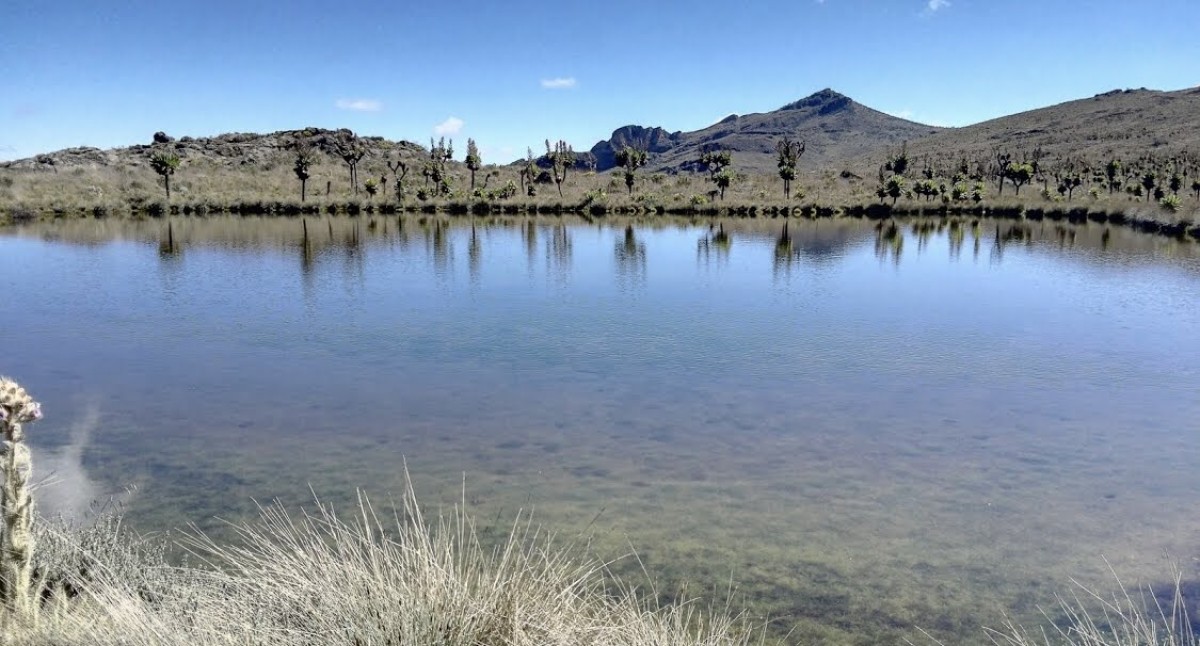 Safety and security are important considerations when traveling to any destination, including Uganda. Overall, Uganda is considered a relatively safe country for tourists, but it's always essential to take necessary precautions. Like in any other destination, it is advisable to be vigilant and aware of your surroundings, particularly in crowded areas and major cities. It is recommended to use a reputable tour operator, stay in well-established accommodations, and follow the advice of local authorities and travel advisories. While wildlife encounters are a highlight, it is important to observe safety guidelines and maintain a respectful distance from animals. Additionally, it is wise to take precautions against petty theft by safeguarding your belongings, avoiding displaying valuable items, and using secure transportation options. By staying informed, exercising common sense, and respecting local customs, you can enjoy a safe and enjoyable experience exploring the natural beauty and cultural wonders of Uganda. Safaris are generally safe, but it's essential to be cautious and adhere to the guidance of your tour guide or safari operator.
Packing Essentials for Travel to Uganda
What to pack for your safari to Uganda can be best outlined as follows;
Clothing: Lightweight and breathable clothes for warm weather, long-sleeved shirts and pants for protection against insects, particularly during evenings, a light jacket or sweater for cooler evenings or higher elevations, a rainproof jacket or poncho, as Uganda can experience rain showers throughout the year and this is specifically handy when visit gorillas or chimps, comfortable walking shoes or hiking boots for treks in the rainforests and outdoor activities, swimsuit, especially since most accommodations in the protected areas have swimming pools, and a sun hat or cap for sun protection.
Insect Repellent: Bring a good quality insect repellent containing DEET or other effective ingredients to protect against mosquitoes and other insects.
Travel Adapter: Uganda typically uses Type G electrical outlets, so bring a suitable travel adapter if your devices have different plug types.
Medications and First Aid Kit: Personal medications in sufficient quantities for the duration of your trip, anti-malarial medication, if recommended by your healthcare professional, basic first aid supplies such as adhesive bandages, antiseptic cream, pain relievers, and any necessary prescription medications. However, if you inform your tour operator beforehand, they can arrange for all you would require while on your trip.
Electronics: Camera or smartphone for capturing the beautiful landscapes and wildlife, extra batteries or power banks for charging devices on the go.
Sunscreen and Sunglasses: Protect your skin and eyes from the sun's rays by packing sunscreen with a high SPF and sunglasses with UV protection.
Money and Payment Methods: Sufficient cash in the local currency (Ugandan Shilling) for small purchases and areas without ATMs. Credit/debit cards are widely accepted in major establishments. In case you have foreign currencies like US Dollars, Euro, forex bureau are available at the airport, in Entebbe town or Kampala to exchange to local currency.
Transportation in Uganda
Transportation in Uganda offers various options to help you get around the country. In major cities like Kampala and Entebbe, you can find taxis, boda-bodas (motorcycle taxis), and matatus (minibus taxis) for convenient and affordable urban transportation. It's important to negotiate fares beforehand and ensure your safety by using reputable and licensed operators. For longer distances and exploring national parks, private hire taxis or car rentals with a driver are popular choices. These provide more flexibility and comfort, especially for safari trips. Domestic flights are available for reaching more remote areas quickly, including national park airstrips. However, it's essential to check flight schedules, luggage restrictions, and book in advance. In rural areas, public transportation may be less reliable and more crowded, so it's advisable to plan accordingly and be prepared for longer travel times. Overall, transportation options in Uganda cater to different needs and budgets, allowing you to navigate the country and explore its diverse landscapes and attractions.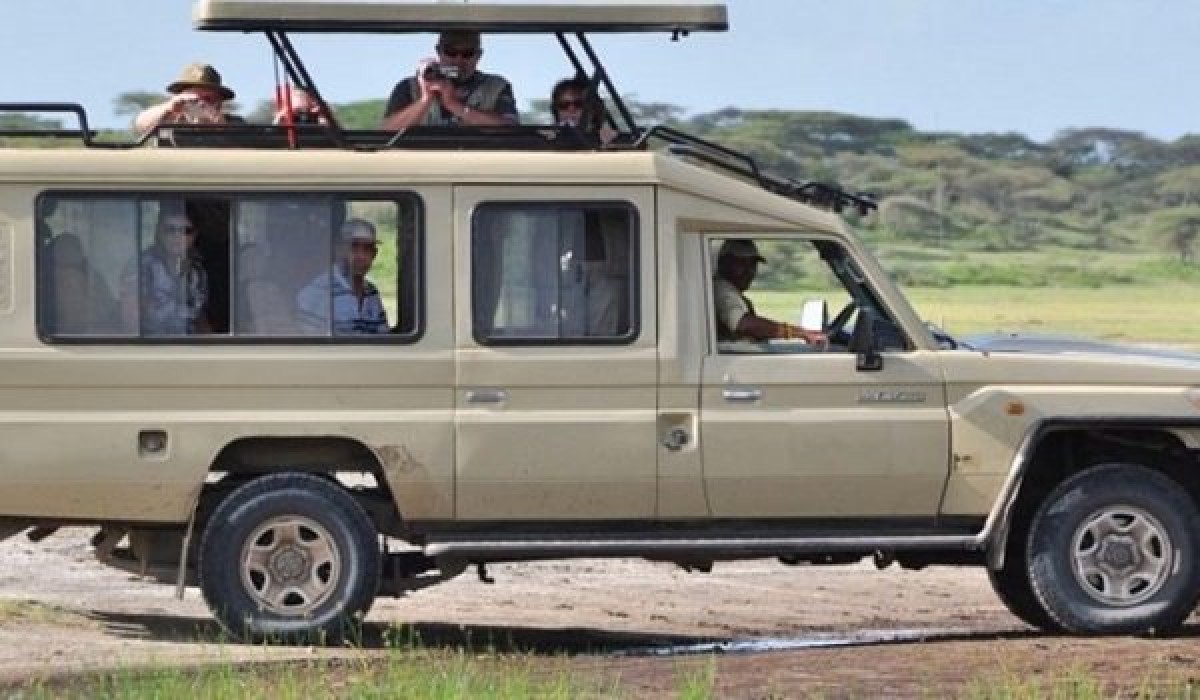 Arrange transportation within Uganda, whether by hiring a car with a driver or booking a guided safari tour. Domestic flights can also be an option for reaching more remote areas quickly.
Best Time to Visit Uganda
It's important to note that Uganda's climate can vary across different regions and altitudes, so weather conditions may differ. When planning your trip, consider your specific interests, activities, and the regions you wish to explore in order to choose the most suitable time to visit. Generally, Uganda can be visited all year round, but the dry seasons of December to February and June to September are considered the best time for safaris, as wildlife tends to be more easily spotted.