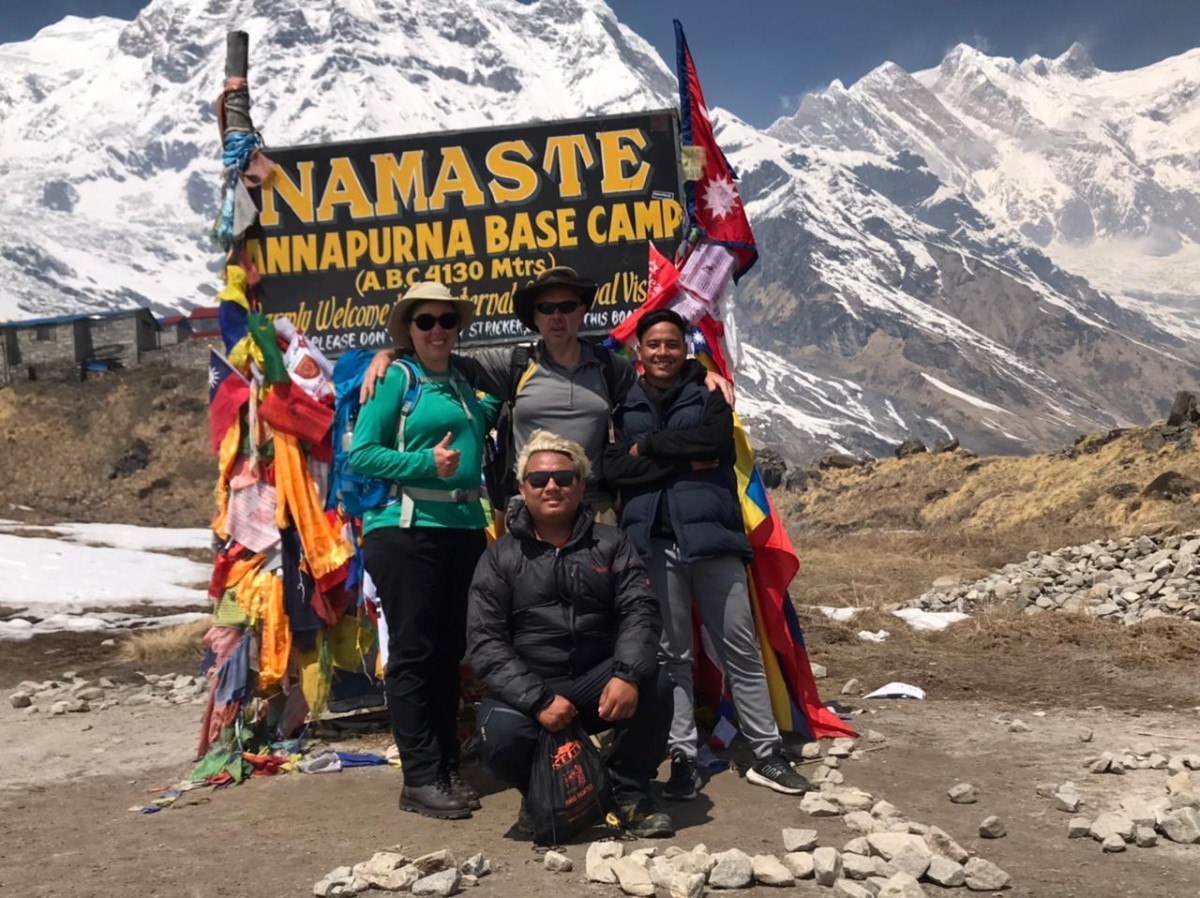 Nepal is a place where snow-capped peaks touch the sky, monks meditate peacefully in mountainside monasteries, and lumbering yaks carry goods to quaint villages largely cut off from the rest of the world.
The experience of trekking in Nepal offers the unique opportunity to encounter authentic Nepal on foot, away from the crowds, skyscrapers, and the internet, as well as a connection between humans and nature that never fails.
A trek in Nepal is more than just walking, it's about empathy, presence, and appreciation of the natural world. You will learn about the power of wholeness as you trek along the trails if you believe in the healing power of nature
Nepal can also be challenging, especially for those who are inexperienced or unfamiliar with the local terrain and customs. This is where trekking guides come in - they can make your trekking experience safer, more enjoyable, and more meaningful.
Why go Trekking in Nepal?
A trek in Nepal is a dream come true for many adventure enthusiasts as it offers snow-capped mountains, lush vegetation, and isolated villages that provide an unforgettable experience. As you trek through the remote areas of Nepal, you will enjoy a remote lifestyle, cultural activities, and many local cuisines.
All levels of trekkers can enjoy Nepal's easy to challenging trekking routes. There are numerous trekking trails in Nepal that allow visitors to get a glimpse of some of the world's highest peaks, such as Mount Everest and Annapurna.
It is also a great opportunity for trekkers to learn about local customs, traditions, and ways of life while on a Nepal trekking trip. Getting to know the almighty mountains better by interacting with locals will be a great experience.
Why should you Trek with a Guide?
Nepal Tourism Board has made hiring a guide mandatory starting April 1st, 2023. The decision was prompted by an increasing number of lone trekkers getting lost in Nepal or experiencing other difficulties.
The guide will ensure you are well prepared for trekking and your safety is ensured by the guide, who will check your documents, procure the right permits, and ensure you are well prepared.
The guide knows which guesthouses have better food or rooms in the village (although they are usually all identical). A guide can also call ahead to reserve a room at the next guesthouse (this is only necessary during the busy season).
Most guides have good relationships with the staff at the guesthouses and can arrange for an upgraded room or even an ensuite bathroom. Further, he can identify the guesthouses with more reliable Western-style toilets and hot showers.
The Himalayan Circuit Treks presents 4 reasons why you should hire a trekking guide in Nepal.
Trekking in Nepal can be dangerous if you are not properly prepared or if you take unnecessary risks. Altitude sickness, weather conditions, and physical injuries are common risks that trekkers face in Nepal.
A trekking guide is trained to identify and mitigate these hazards and can assist in an emergency. They can also navigate the trekking routes and help you avoid potential hazards such as steep slopes, narrow paths, or unstable rocks.
Nepal is a country with a rich cultural heritage and diverse ethnic groups. Trekking guides can help you understand and appreciate this diversity by introducing you to the local communities and their traditions.
Trekking with a guide can also help you avoid unintentional cultural misunderstandings or offenses, which can improve your overall experience and promote mutual respect and understanding.
Guides in Nepal are trained professionals who have extensive knowledge of the local terrain, climate, culture, and history. The terrain, altitude, and potential risks are all familiar to them.
A guide can provide you with valuable tips and advice on how to prepare for a trek, what to pack, and how to stay safe and healthy. A local guide can also tell fascinating stories and tell you about the customs and way of life of the locals.
Having a knowledgeable and experienced trekking guide will enhance your trekking experience and give you a better understanding of the country and its people.
Trekking in Nepal requires careful planning and preparation, especially if you are trekking in remote areas. Trekking guides can provide logistical support such as arranging transportation, booking accommodation, and organizing meals.
Additionally, they can assist you in packing and carrying your belongings, as well as managing your gear and equipment. Especially for trekkers who are unfamiliar with the local infrastructure and services, this can be very helpful.
Final Words:
A trekking guide can make your trip more enjoyable and safer as they provide you with expertise, knowledge, safety, security, and cultural immersion.
So, if you're planning to trek in the Himalayas, hire a professional trekking guide from Himalayan Circuit Treks to ensure a safe, enjoyable, and memorable trip.