USA TODAY Readers Choose the Best Adventure Travel Company - Austin Adventures Voted One of the Top Three Worldwide
Posted: October 13, 2019
An American original, birthed in the Rockies of Montana, has been chosen as one of the three top adventure travel companies in the world by the readers of USA TODAY.
Headquartered in Billings, Montana, Austin Adventures was one of 20 nominees chosen from hundreds of considerations for the 2019 USA TODAY 10Best Readers' Choice travel awards for Best Adventure Travel Company. The official awards announcement went out today on all of USA TODAY's news channels. See: https://www.10best.com/awards/travel/best-adventure-travel-company/.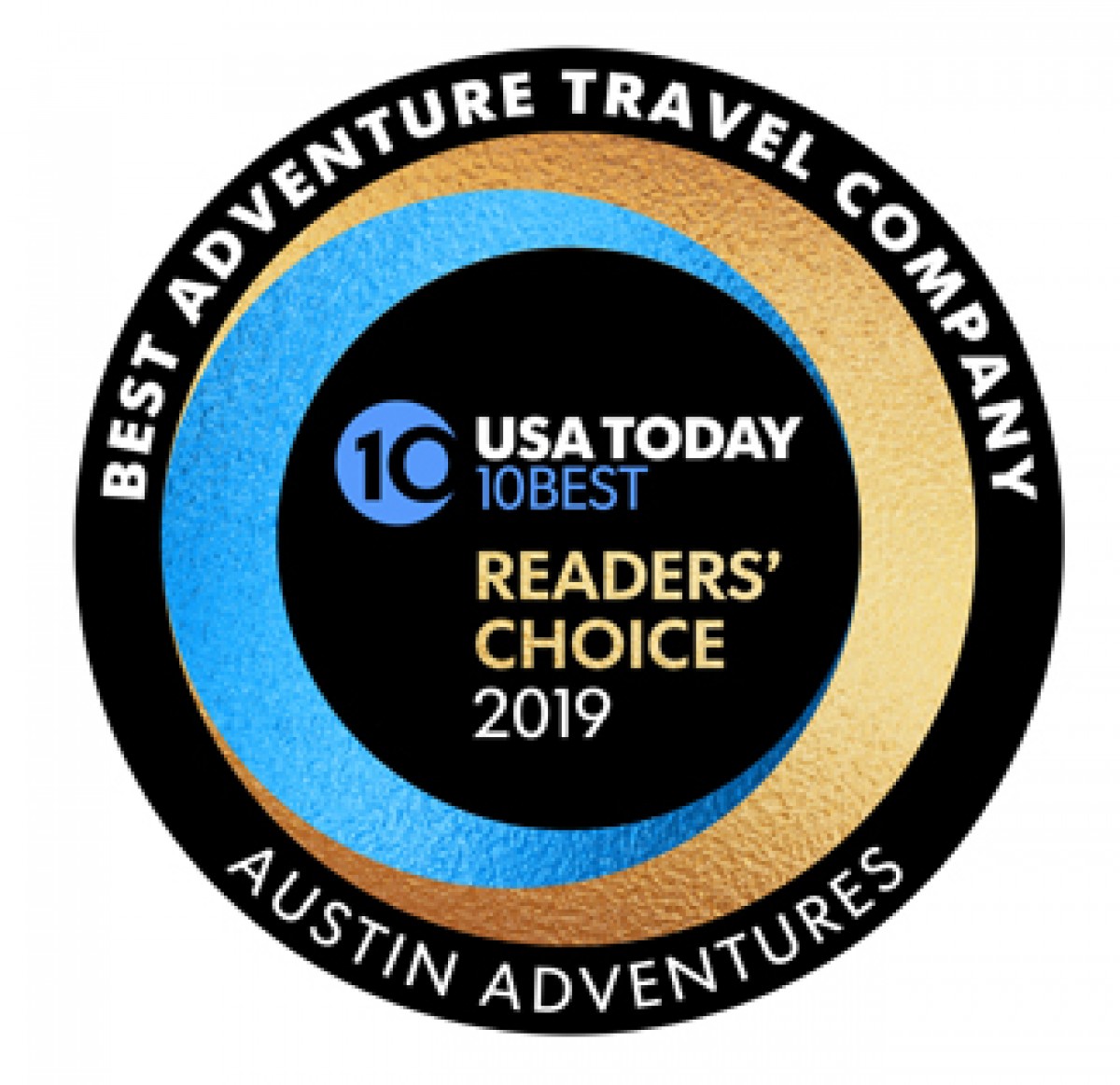 "We are honored and energized by this lofty recognition," said Dan Austin, president and founder of Austin Adventures. "Of course, we would have loved to have landed in the top spot worldwide, but as an American boutique tour operator, we are humbled to share this stage with two of the biggest and most exceptional adventure travel companies in the world."
Canadian-headquartered G Adventures took first place, and Australian-headquartered Intrepid Travel came in second leaving Austin Adventures as the sole US-based company among the top three. Winners were chosen by highest total votes accumulated in an online voting forum. Members of the public could vote once daily from April 22-May 20.
"While our annual guest counts are a fraction of G Adventures' and Intrepid's, our travelers are immensely loyal and helped take us very close to the top spot," Austin said. "We also came out above other industry legends that we have the utmost respect for. We work hard in behalf of our guests every day, and to be recognized for it is a real tribute."
The world's Top 10 Adventure Travel Companies in popular voting are as follows:
G Adventures
Intrepid Travel
Austin Adventures
Geographic Expeditions
Natural Habitat Adventures
MT Sobek
BikeHike Adventures
Lindblad Expeditions
REI Adventures
Wild Frontiers Travel
Austin Adventures has spent over 35 years providing best-in-class, small group, multisport tours for adults and families around the world. The company offers unmatched access and expertise in America's national parks and is widely recognized as a premier provider for family adventures.
Over the years, Austin Adventures has earned numerous awards from the media such as National Geographic and the New York Travel Writers Association, including twice winning #1 Adventure Tour Operator in Travel + Leisure Magazine's prestigious World's Best Awards.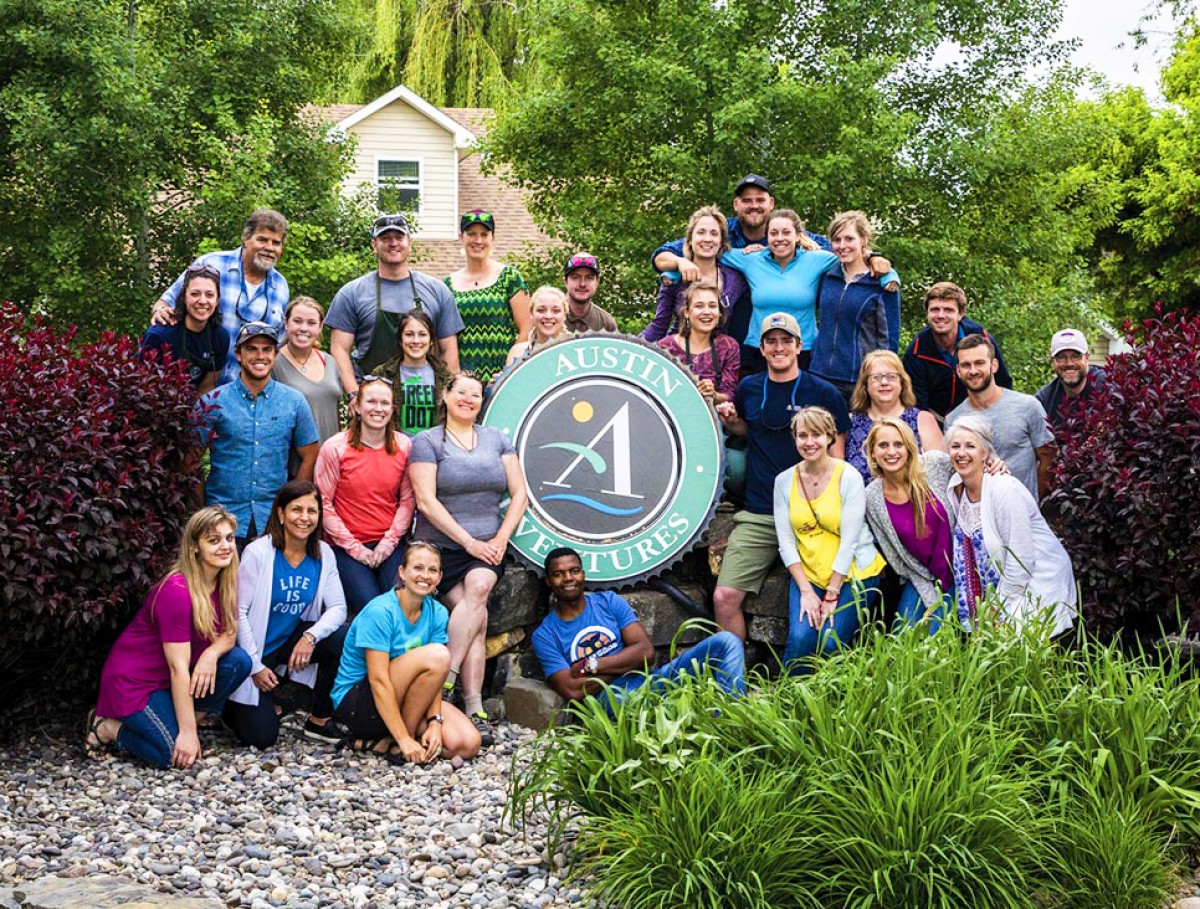 "This recognition by USA TODAY spurs us on to continually operate as the best adventure travel company in the world — providing quality over quantity — while we strive to be named #1," Austin said. "We will never rest, and we will continue to earn the incredible guest support and loyalty that got us this far. We are beyond thankful for every vote cast by those who have traveled with us."
According to USA TODAY, 10Best.com provides users with original, unbiased and experiential travel coverage in the U.S. and around the world.
Nominees for all categories are chosen by a panel of relevant experts which include a combination of editors from USA TODAY; editors from 10Best.com; and relevant expert contributors. All voting is digital, and the 10Best Readers' Choice Award contest is accessible on the 10Best.com website.
Two outside travel experts helped select the 20 original nominees for the Best Adventure Travel Company awards. Lisa Ellen Niver is an award-winning travel expert on KTLA TV who has explored 101 countries and six continents. Her website, We Said Go Travel, was read in 212 countries in 2018. LiLing Pang is founder and CEO at Trekaroo, a travel resource and online community of "families inspiring each other to travel the world." She's always looking to push the limit of what's possible with children in tow.
About Austin Adventures
Based in Billings, Montana, Austin Adventures has spent over 35 years building an international reputation as a top provider of luxury, small group, multisport tours for adults and families to the world's most captivating destinations. Austin Adventures has perfected the art of creating one-of-a-kind itineraries featuring exceptional regional dining, distinctive accommodations, incredible guides and exhilarating activities, all while keeping all-inclusive rates and services the norm. In addition to scheduled group departures on all seven continents, Austin Adventures has developed a reputation as the leader in customized trip planning and execution. All backed by the industry's best money-back satisfaction guarantee.
Austin Adventures' 2019 catalog is available upon request. Please order ONLINE or call 1.800.575.1540 or email [email protected]. For a full roster of 2019 trips that is frequently updated beyond the print catalog please visit http://www.austinadventures.com.