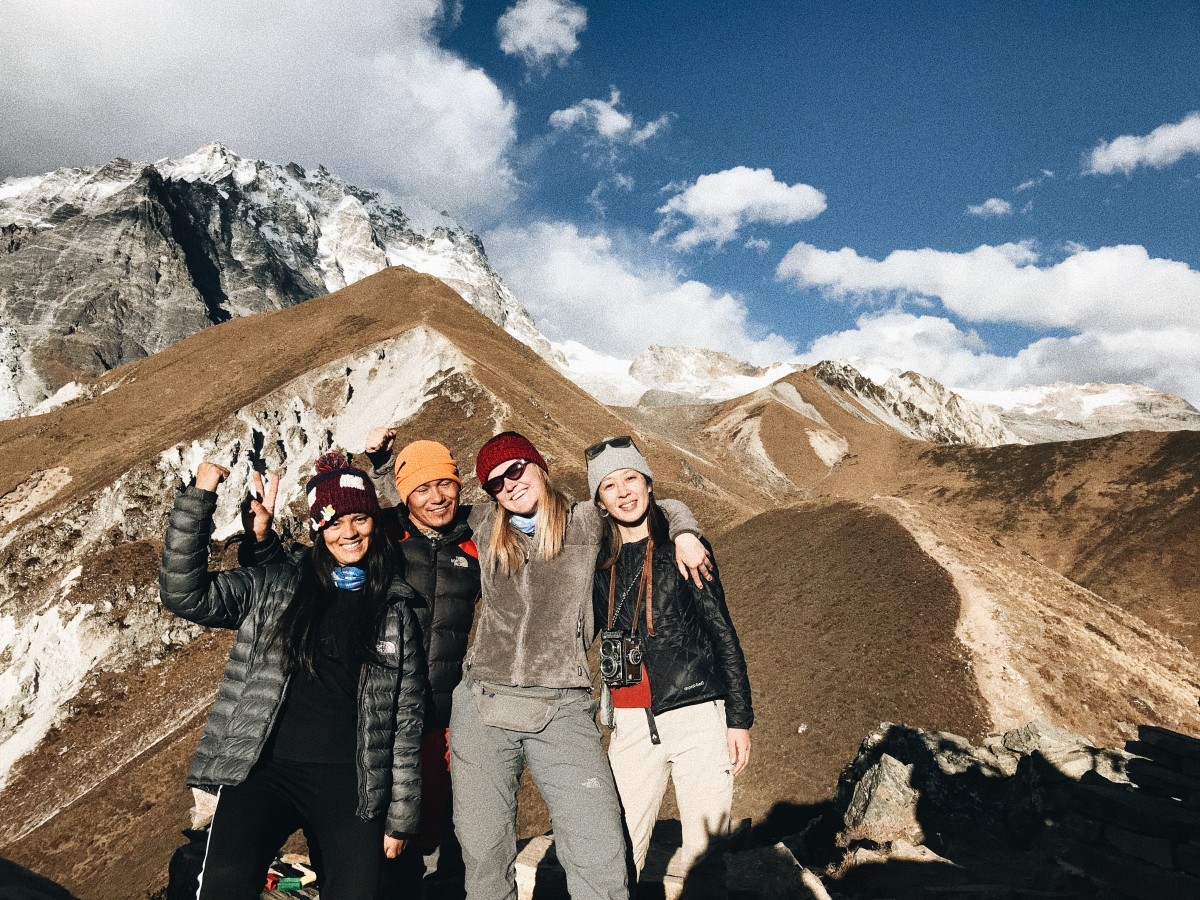 10 reasons to visit Nepal
Nepal, home to the Himalayas and the great Mount Everest. However, did you know that Nepal has so much more to offer? Here we discuss 10 reasons to visit Nepal.
If you are an animal lover, Nepal is the place for you! Home to the elusive Snow Leopard, in Nepal you have the chance to see one of these beautiful creatures in the wild. They are critically endangered according to the WWF so they are protected and live in a protected area safe from hunters. Rhinos are another animal you may get the chance to see in Nepal, these are also protected by the people of Nepal. If those two aren't enough, Nepal is home to the Royal Bengal Tiger, the largest of all Asian big cats.
Dolpo
Home to the beautiful turquoise Phoksundo Lake in the western region of Nepal. There is the Shey Phoksundo National Park exploring the flora and fauna of Nepal. This is a protected area where you will need a pass. However, with Himalayan Circuit, we can take you there and show you what the Dolpo has to offer. You will also experience the Tibetan culture of the Bon religion.
Kathmandu, the capital of Nepal and a cultural hub you must visit. It is chaotic in sound, smells and actions. Kathmandu will introduce you to a unique side of Nepal. Be sure to check out Durbar Square, dating back to the third century.
The culture of Nepal has 125 distinct ethnic groups present. The culture of Nepal is fondly expressed through music and dance; arts and crafts, folklore; languages and literature; philosophy and religion; festivals and celebration. Nepal prides itself in its traditions and culture offering many festivals over the country within the year. Every part of Nepal is different from another. Head up into the rural villages and spend time with a local family.
Nepal is diverse in religion and regional customs
Nepal typically practices Hinduism on the whole. But, did you know Nepal is home to many different religions with Buddhist influence and some Kiratism, Islam and Christianity. Due to the multi-religious society within Nepal, travelling here opens your mind to a world of new spiritual journeys. Learning about each region's custom is an enlightening experience.
Due to Nepal being home to many different backgrounds and ethnicities, Nepal's food is inevitably one of the best experiences a traveller will have. The cuisine is influenced by its neighbours in India and China but Nepal makes it their own and is typically healthier!
There are many trekking experiences within Nepal and Himalayan Circuit is proud to offer the best treks. Whether you are a first-time trekker or an experienced climber, Nepal has something to offer for every level of fitness and adventure. Treks are also available for a single day trip or for more adventurous trekkers, 28 days including festivals in the Dolpo.
In Nepal, crime is not a major risk for travellers and it is a politically stable country. The people in Nepal help to make it a safe place. They are innately helpful and look out for non-locals whether you are on a trek in the wilderness or in Kathmandu shopping. Although Nepal offers difficult hikes, the paths are clear and guides are available to help you along the way.
Nepal is proud to be listed so frequently on the UNESCO World Heritage Sites. In Kathmandu Valley alone there are 7 sites! Chitwan National Park and Lumbini holding a further two sites. If visiting UNESCO sites is on your bucket list, start with Nepal!
As with travel, the cost is one of the harder elements. Nepal has the wide variety of hotel rooms starting from $20 a night. This also is reflected in the cuisine. Not only does Nepal boast healthy food, but it is also extremely affordable.
Have we convinced you yet? Book your holiday today and meet your local travel expert from Himalayan Circuit Team.