Everest Base Camp Trek is undoubtedly filled with adventurous journey presenting you with amazing and unforgettable moments that forever will live on in the hearts and minds of those brave enough to make the climb. It is the most popular and precious trekking trail in Nepal. The Everest Base Camp trail is full of an adventure starting at Lukla Airport and ending at Everest Base Camp.

Climate and weather conditions play an important role in Everest Base Camp trek. So, it's essential to get a full information about the weather conditions at Everest Base Camp. At higher altitudes, especially in the mountains, the weather condition is really unpredictable. Once it's sunny and the next thing you know, you are running to a shelter; snowfall or blizzards.
The weather drastically changes in the higher altitudes. If you're not properly prepared for the twists, turns and volatility of the conditions that can occur in this breathtaking region, you might find yourself in an uncomfortable and unpleasant situation. Here are some weather basics to help ensure that you come to the Himalayas as well equipped and prepared to face anything.
Everest Base Camp weather in each seasons
Every season is different and has its own unique features varying the challenges that you will have to face during the trek. Here, we have tried to breakdown the weather condition and climate according to spring, monsoon, autumn and winter. Yes, it is true that every season has its own good and bad traits. However, it is also true that you can trek in any season with proper guidance and preparation.
Spring - March / April / May
Spring is the season when the mountains come to life, the vegetation blossoms, Rhododendrons bloom, and all the animals come out of their hidings. Everest region is calm during this season. This season will offer you lots of breathtaking sunrises and sunset view over the Himalayas. Climate will be fair and the sky will be clear all day long which will make your trek even more.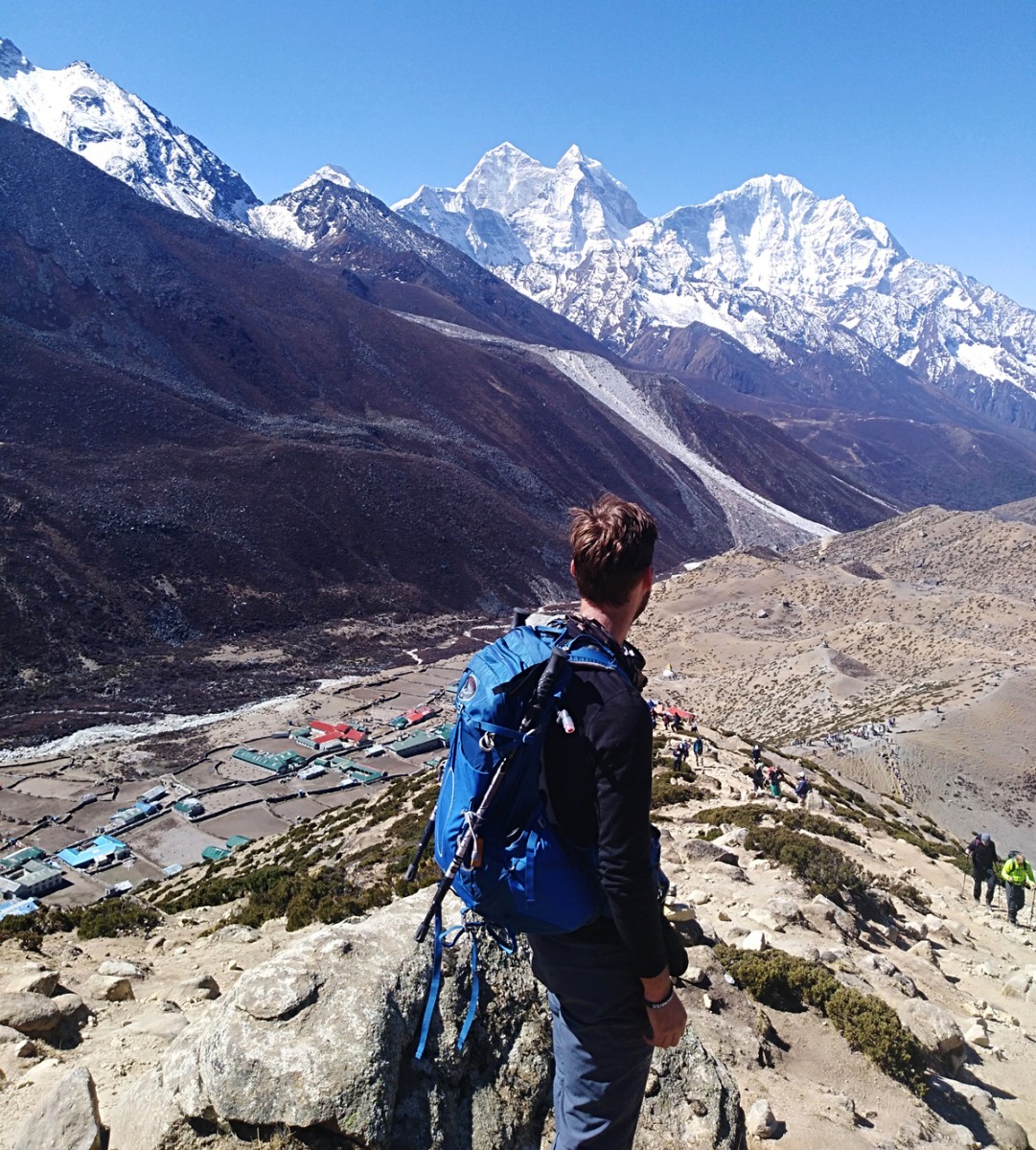 Although because of this, it can become somewhat crowded. One can meet many other Everest climbers during this season and base camp is full of tents. The beautiful clear blue sky can be seen and the many different species of flowers are visible in the lower altitude.
During springtime, the average temperature is 17 degrees C with a maximum of 25 degrees C during sunny days and a minimum of -15 degrees C in the morning and at night for areas above 4000 meters.
Monsoon - June/ July / August
The month of June, July and August are specially considered as the monsoon month.This season is not really recommended to travel as it rains in the lower altitudes, below 3500 meters. In areas above 4000 meters, it rains sometimes and although it is also sometimes dry, very few people travel during this season. Since the trails would be all wet, slippery and muddy due to the rain, it won't be easy at all.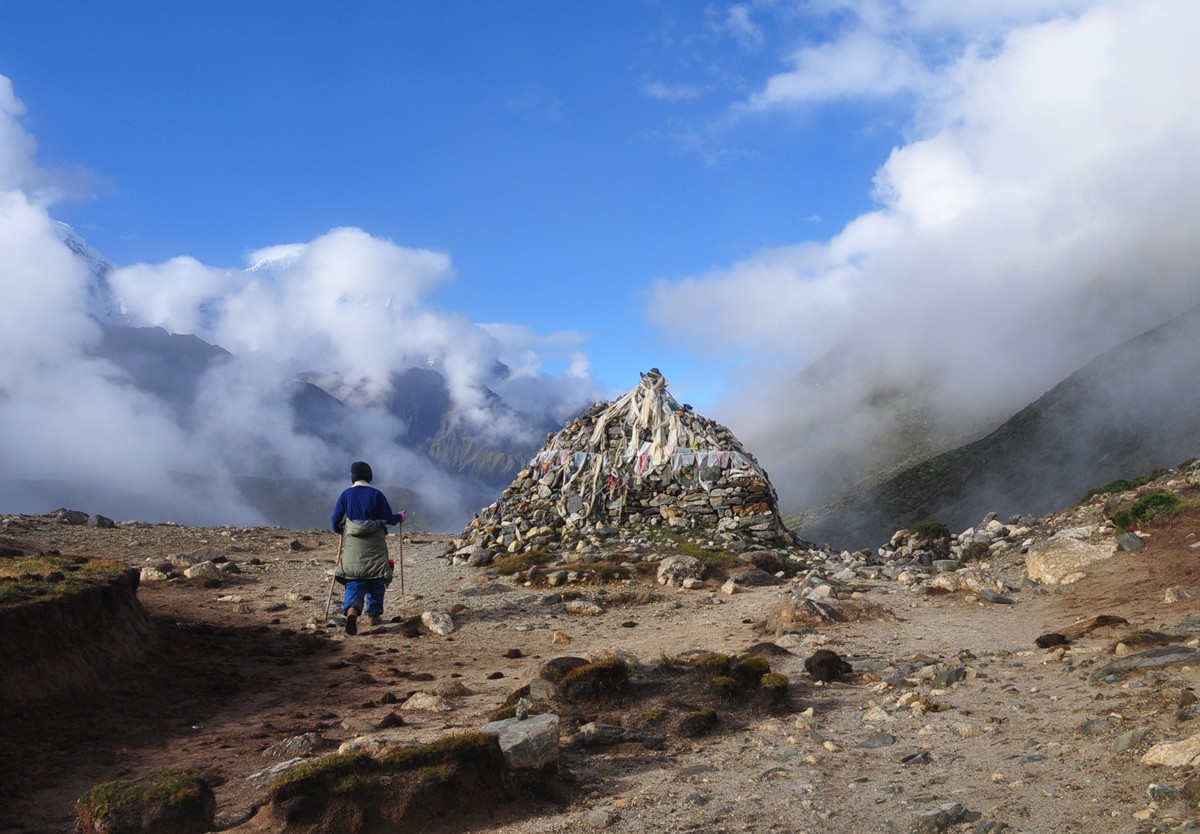 Although this is the main problem while trekking Everest Base Camp in monsoon season, there are various positive aspects which will want you to trek in this season even more. The excess rainfall can provide ample chance to see spectacular views of the waterfall and it's also the best season to avoid the crowds.
The maximum temperature during the monsoon season averages 25 degrees C during sunny days with a minimum -15 degrees C in the morning and night at areas above 4000 meters. The average temperature tends to hover around a comfortable 18 degrees C.
Autumn - September / October / November
Autumn is the perfect and the most popular time for trekkers to trek the Everest Base Camp trek route. At this time the weather will be in most stable condition and clear. While it lacks the beauty of flowers, the clear blue sky can be seen, affording incredible views from just about every angle. The months in autumn are also the driest months in Nepal. Weather conditions are all favorable, neither too cold at the higher elevations nor too hot at the lower elevations.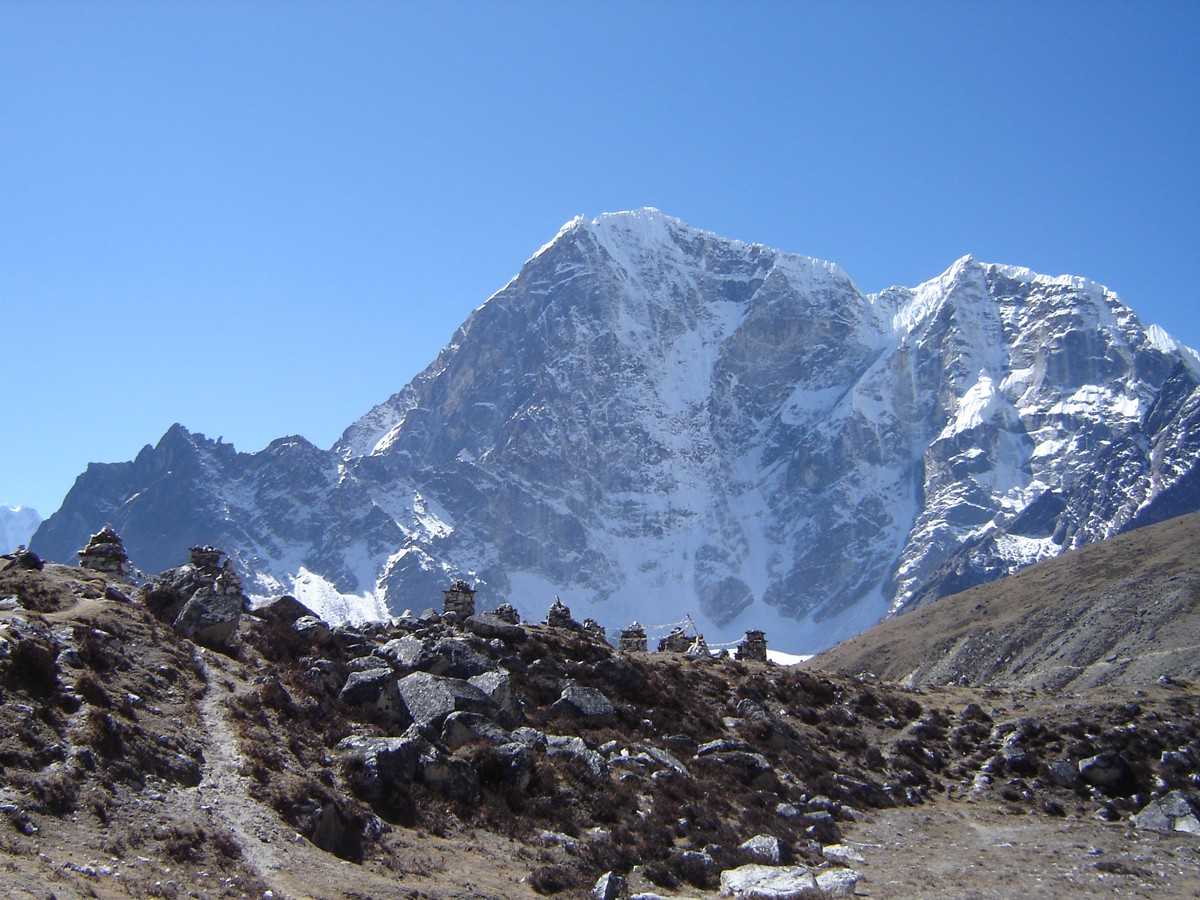 The average temperature during the fall is 15 degrees C with a maximum temperature of 20 degrees C during sunny days and a minimum of -10 degrees C in the morning and at night, for areas above 4000 meters altitude.
Winter - December/ January/ February
Winter starts from mid December till mid February. People still like to trek in this month due to fewer crowds. View is still good but foggy so having extra days is highly recommended during this period.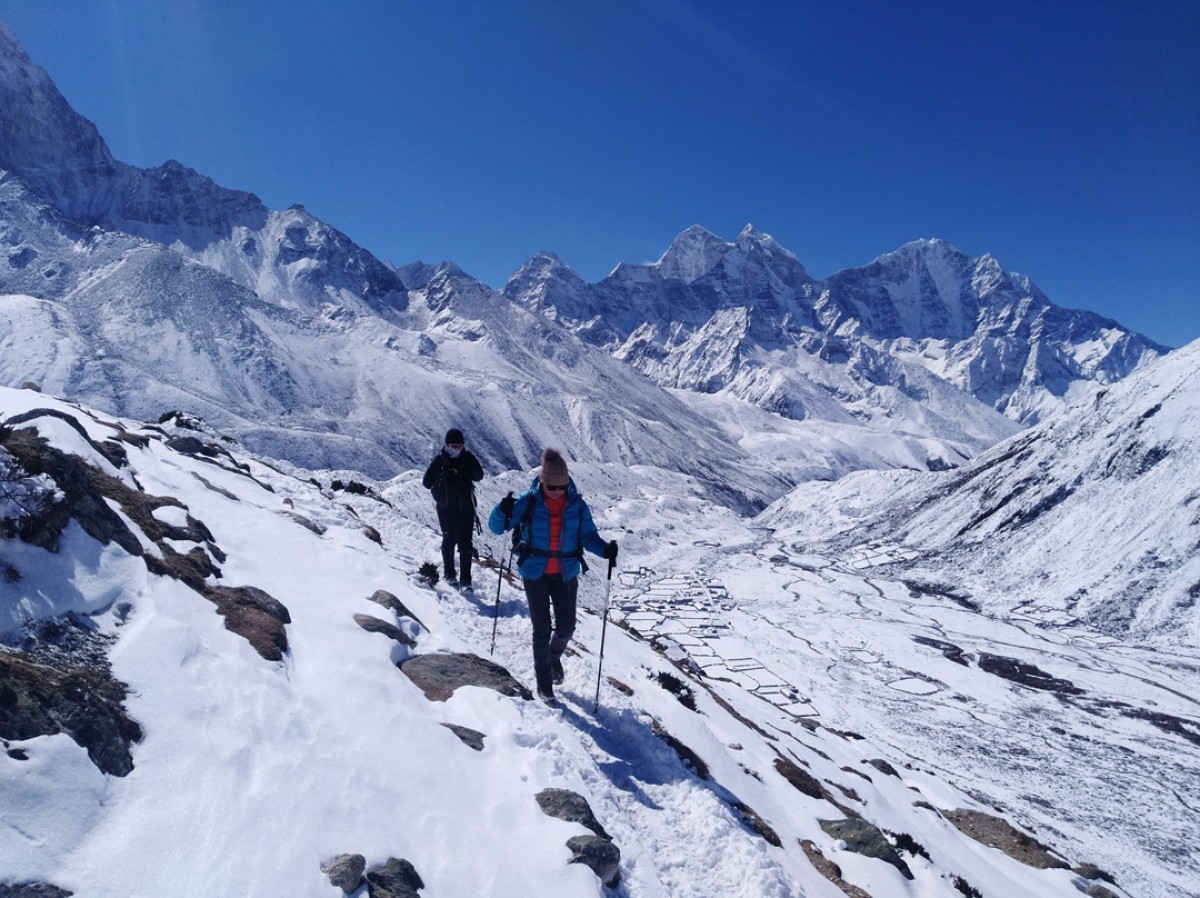 The average temperature during the winter is 10 degrees C (50 Degrees F), with a maximum temperature of 17 degrees C (62.6 Degrees F), during sunny days and a minimum of -20 degrees C (-4 Degrees F), in the morning and at night, for areas above 4000 meters altitude. The above temperature is based on the outside of the guesthouse temperature. No need to worry about the cold temperature as we provide the sleeping bag plus the extra blanket to make sure our clients are warm enough during the time of need.