Western River Expeditions Taking Reservations on Nov. 12, 2019 For 2021 Grand Canyon Rafting Vacations - 2020 Grand Canyon Trip Dates Sold Out
Posted: October 31, 2019
The clock is ticking. At 6 p.m. Mountain Time on Tuesday, Nov. 12, 2019, Western River Expeditions begins taking reservations for coveted rafting vacations on the Grand Canyon for 2021.
The company anticipates that the majority of departures for coveted Grand Canyon rafting trips will sell out by end of this year, many of the most popular dates filling within minutes.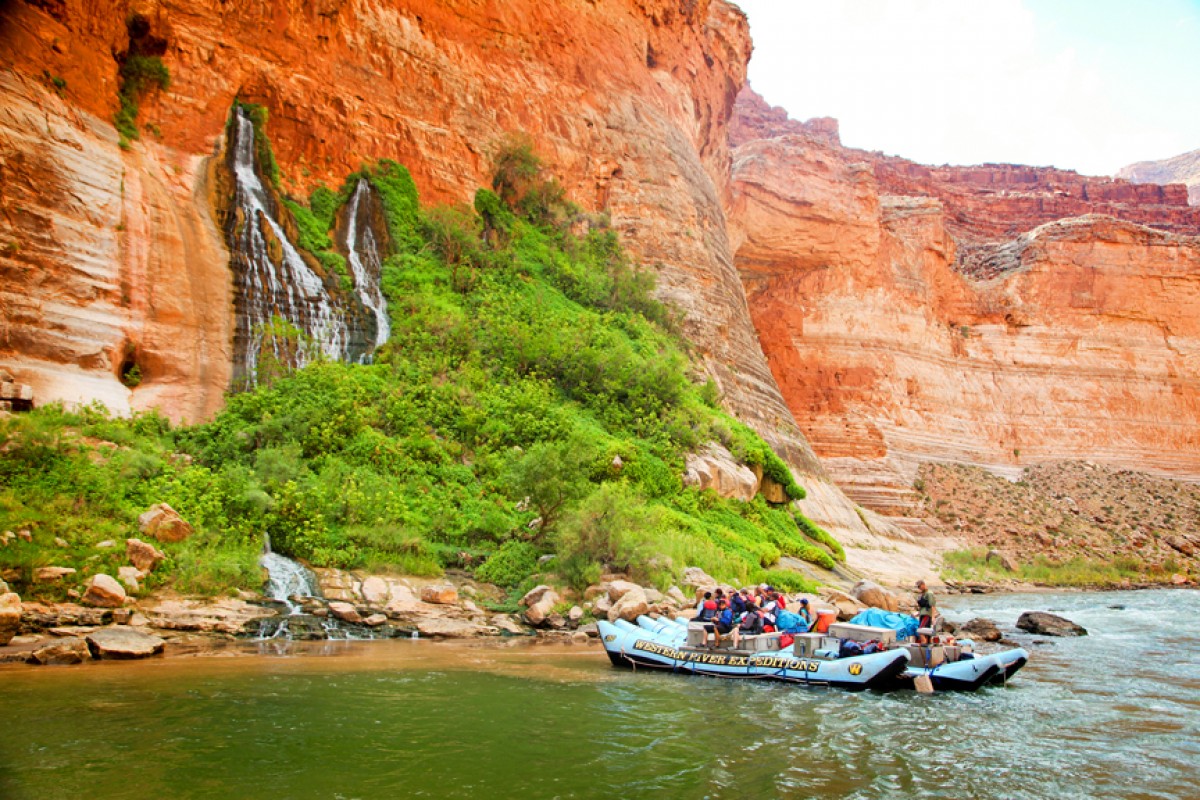 Due to limited availability and annual popularity, Western River Expeditions' sales team is tasked with suggesting suitable alternatives for sold-out Grand Canyon space for those river enthusiasts who just can't wait two years to get on the water. Except for those lucky few who might grab a cancelled spot for next summer, Western's 2020 Grand Canyon space is already filled.
Two incredible, but lesser-known options to Grand Canyon include a four-day trip through Cataract Canyon, often referred to as the "The Grand Canyon's Younger Sister" or a five-day family-oriented journey down Desolation Canyon on the Green River.
"Utah's Cataract Canyon, deep within Canyonlands National Park, is near enough in scale, appearance and proximity to Grand Canyon that it works the same kind of magic one will find in the Grand herself. Just one canyon upstream on the Colorado River in Utah's Canyonlands National Park is hands down the best alternative to a Grand Canyon rafting vacation," explains Brandon Lake, Western's CMO.
If you're planning to travel with kids, an option that families often enjoy even more than Grand Canyon, is Desolation Canyon on the Green River, a mellower but equally breathtaking rafting experience. Like Cataract, it also departs from Moab, Utah and has good availability for 2020 and 2021.
For more details on Western River Expeditions' most popular rafting vacations, please see
For a copy of Western River Expeditions' 2019/2020 catalog, questions, availability and reservations call toll-free: 866.904.1160 (Local: 801.942.6669) or visit the website at: http://www.westernriver.com/.
About Western River Expeditions
Western River Expeditions is an adventure travel company headquartered in Salt Lake City, with operations and offices in Moab, Utah and Fredonia, Arizona. Annually from March through October it escorts more people down rivers on professionally guided rafting trips in Utah, Idaho and Arizona than any other company. It is the largest licensed outfitter in the Grand Canyon and the largest single tour provider in Moab, UT, through its division Moab Adventure Center (http://www.moabadventurecenter.com/).
Western River Expeditions, providing Grand Canyon rafting, Utah and Idaho rafting, and international multi-sport trips, was founded in 1961 by Colorado River rafting pioneer Jack Currey. It has been named one of the "Best Adventure Travel Companies on Earth" by the editors of National Geographic Adventure magazine. The company is the proud recipient of the "Best of State" award through Utah's Premier Recognition and Awards Program for the past sixteen consecutive years (2004-2019).