Wild Women Expeditions Pledges Part Of Trip Fees In Bali To Coral Reef And Forest Restoration
Posted: June 20, 2019
The pioneer of women-only travel in 2020 will host five 11-day adventures in Bali with a portion of trip fees pledged to two ongoing projects helping to restore life to endangered coral reefs and mangrove forests.
For the Coral Plantation Social Project guests of Wild Women Expeditions will help a marine biologist transplant coral for cultivation on the ocean floor. The coral is grown at a coral farm that produces corals for the aquarium industry and for reef restoration projects.
West Bali National Park – Mangrove Tree Plantation Project underscores the importance of mangroves in Indonesia as one of the world's most viable solutions to fighting climate change. Indonesia is home to the world's largest mangrove population, housing 22.6% of all mangroves on Earth. The nation's mangroves possess the largest climate change mitigation potential in any country – about 30 million tons of carbon emissions could be reduced from avoided mangrove conversion each year, an amount that is roughly equal to New Zealand's annual carbon emissions. Mangroves also stabilize coastlines and act as important nurseries for various fish. Trip participants will go behind the scenes to see what it takes to protect and preserve this vibrant ecosystem.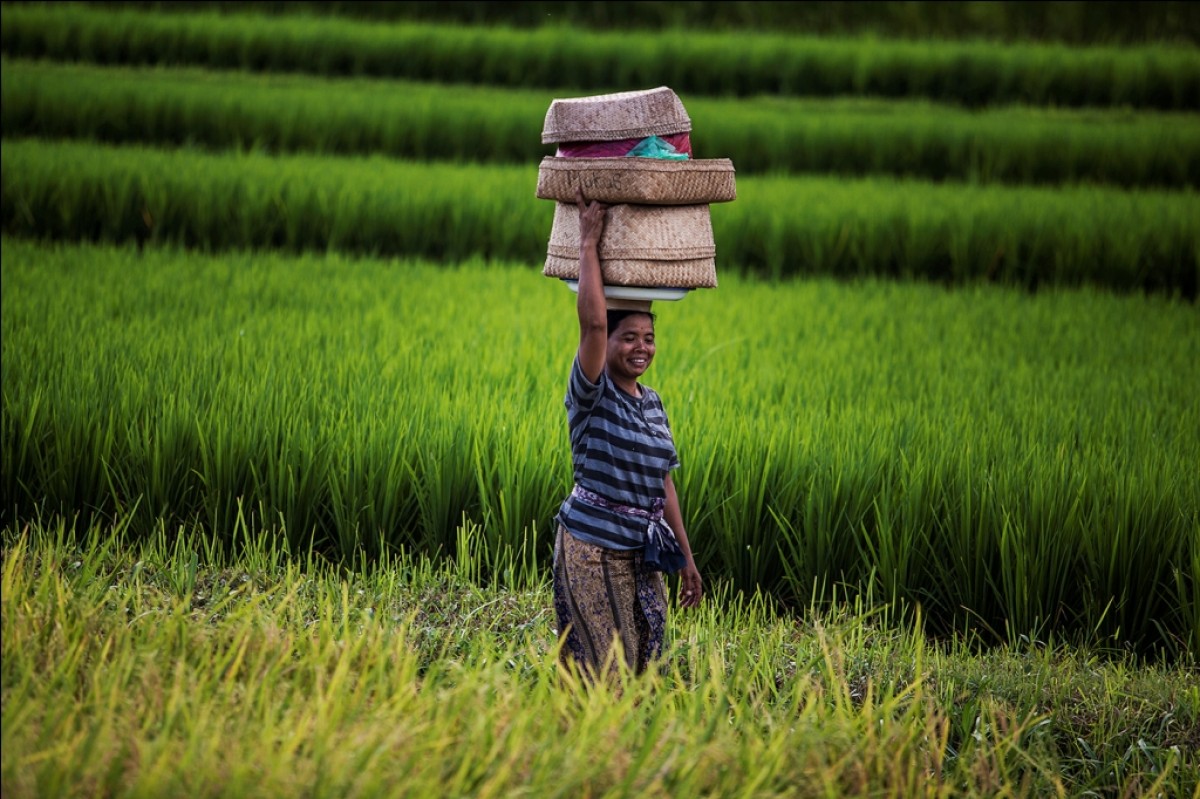 These projects are integrated into Wild Women Expeditions' Wild Womenkind (www.wildwomenkind.com) campaign. It's a two-fold mission, wrapped around the word kind, which supports climate justice and opportunities to empower women to take their place as leaders in the world of outdoor adventure travel. All of the guides for the Bali program are female.
Some Wild Women Expeditions' destinations allow for immersions in both culture and nature. Bali is one of these. An action-packed first few days include a Balinese dance lesson, dinner with a local family, a sunrise hike up a spiritually significant mountain and time out for a walk through a rice paddy to a spa.
The per person rate of $3,495 USD includes, among others, 10 nights of resort and coastal cottage accommodations, snorkeling and optional scuba diving, picnicking on a bamboo raft, a visit to the 9th century Goa Gajah temple (Elephant Cave established as a sanctuary for Buddhist monks), biking along rice paddy terraces, soaking in a hot springs, yoga and massage. Also included are equipment for activities, most meals (10 breakfasts and seven lunches and dinners), airport transfers and ground transportation and the services of an English-speaking, local female trip leader. On a free day at Svarga Loka Resort guests can indulge in yoga and massage, and explore Ubud, Bali's center for traditional crafts and dance.
Scheduled departures in 2020 are; May 3-13, June 14-24, July 5-15, September 6-16, and October 4-14.
For details on this trip please see: https://wildwomenexpeditions.com/trips/the-magic-of-bali/
About Wild Women Expeditions
Founded in 1991, Wild Women Expeditions is the world's largest women-only travel company. Its initial focus was on canoeing on remote Ontario waters. Through an unwavering focus on Canada, one of the wildest, most pristine countries in the world, Wild Women Expeditions became experts in a pioneering niche that introduced small groups of women into wilderness settings. The company now hosts guests all over the world, offering more trips and more women-only, backcountry camping, hiking, paddling and horseback adventures than any other women's travel company in the world.