Wild Women Expeditions Sets Sights On 2020: Transformative Trips In 30 Countries to Honor its 30th Anniversary
Posted: April 25, 2019
Wild Women Expeditions, the visionary leader of women-only adventure travel, just announced that it will host trips in 30 separate countries over its 30th anniversary year in 2020.
"We're riding high on a global tidal wave of interest in women-only adventure travel," underscored Jennifer Haddow, owner and director. "In just a decade we've gone from hosting Canada-only trips to having multi-day programs in 30 countries!"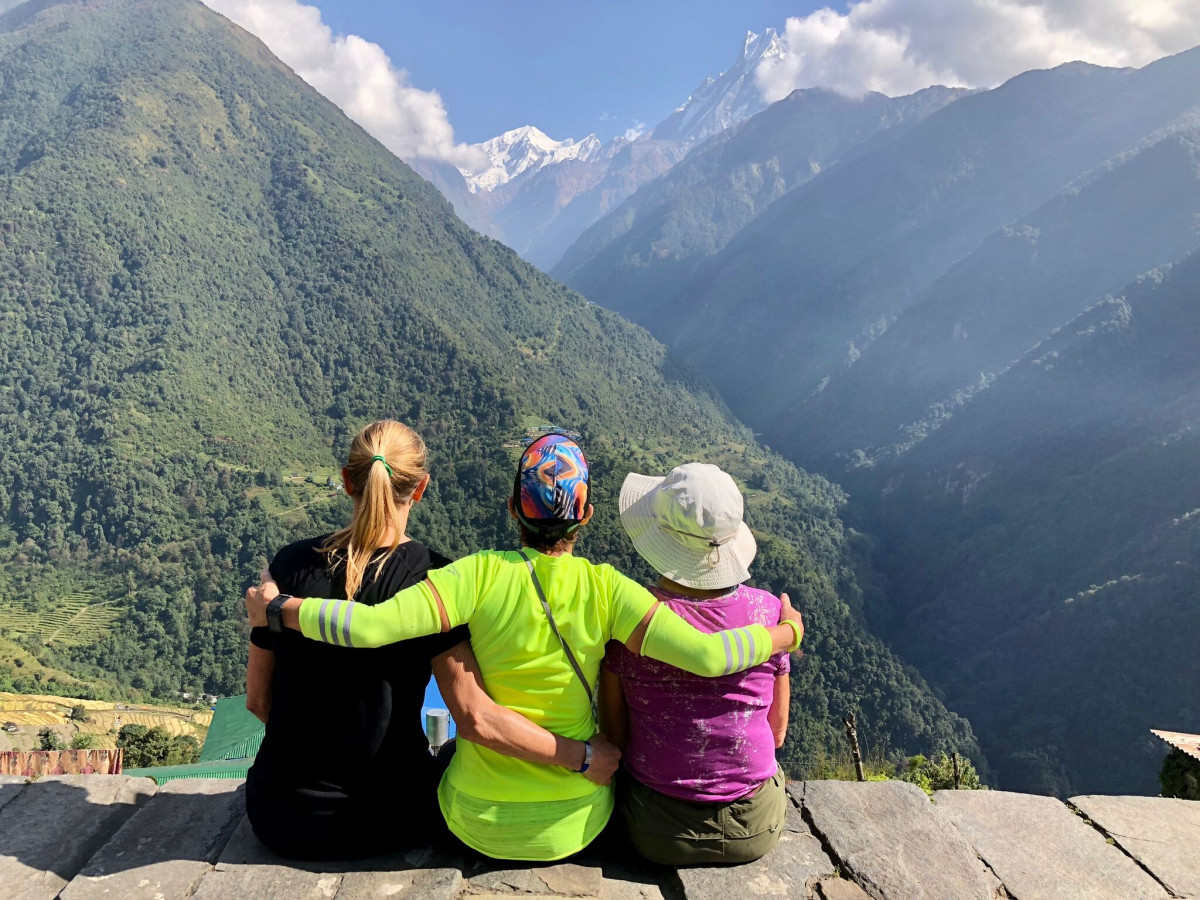 This geographic expansion also means that Wild Women Expeditions can spread its mission of empowering women worldwide. The company employs only women to assist its programs, in the office and in the field. It is Haddow's hope and the company's mission to empower not only women guests but also local female guides and leaders.
"We want women guides in 30 diverse countries to reap the rewards of being part of the adventure travel industry, as all our Wild Women tour leaders are local women. We are raising the bar for women to be employed as guides in areas that have long excluded them, such as in Morocco, Bhutan and Indonesia. Our hope is that these guides will go on to become leaders in the adventure travel arenas of their countries," said Haddow.
Some of the many ways Wild Women Expeditions impacts women in other countries include
Opening more employment opportunities for women
Promoting and training for female leadership positions
Providing insights and methods for personal empowerment
Using veteran female guides who are opening the doors for other fierce females in the tourism sector.
"We align ourselves with partners and female guides wherever possible in order to help create employment opportunities and to empower women by creating an independent working environment," Haddow explains. This outreach and impact can be especially meaningful in remote mountain cultures where communities are often locked into traditional mores. For example, one of the leaders of Wild Women tours in Morocco is the first woman in the country to be certified as a mountain guide: https://www.bbc.com/news/av/world-africa-47362322/i-am-morocco-s-first-female-mountain-guide
Two new trips for 2020 will help Wild Women Expeditions empower and promote women's leadership in the mountains of Nepal and Peru.
In Nepal, the 18-day Annapurna Himalayan Haven Trek blazes new routes (away from the busy teahouse trails) that offer some of the best hiking in the Annapurna massif. This cluster of 30 mountains (most over 7000 meters) is flanked by a gorge, a river and the Pokhara Valley. In the gateway city of Kathmandu, guests are introduced to Buddhist stupas and sacred temples of the Hindu faith that will mark their forward journey into the Pokhara Valley. In this valley come the first views of Machapuchare (Fish Tail) with an elevation of nearly 23,000 feet. These views are a magnet that compels visitors to want to get ever closer to the spirit of these mountains. The destination of the slow trek up to the Machapuchare is Annapurna Base Camp where 360-degree views will be seared into memories.
Rhododendrons color the forests where langur monkeys play and yak herds graze. Families in Gurung (an indigenous nationality in Nepal) villages share their homes and hospitality en route to the camp. Guests may experience planting or harvesting crops and learn the basics of weaving at a loom and how to cook traditional dishes. A highlight is a visit with The Gurung Weavers who are sponsored by the Women's Skills Development Organization (WSDO). The extraordinary skills of these weavers, who contributed to the launch of the textile trade in Nepal, are a valuable source of income for their communities. (The WSDO is a non-profit, fair trade organization that has been working since 1975 to empower women who face social and economic hardships.)
Departures in 2020 are April 21-May 8 and Oct. 21- Nov. 7. The per person rate is $2,995 (USD). For details see: https://wildwomenexpeditions.com/trips/annapurna-himalayan-haven-trek/
In Peru, the 11-day Colca Canyon Riding Adventure brings guests into the gateway city of Arequipa, a colonial-era paradise of white buildings and excellent cuisine. This city, second only to Lima in size, offers museums, markets and workshops showcasing traditional crafts. Guests visit a leather saddle workshop where they are introduced to tack that will be used on the journey.
Day Two brings a meet-up in the high Andean plains at a traditional ranch with mountain guides and novo-Andino cooks. This local, all-female team will lead riders mounted on surefooted Peruvian horses into Colca Canyon, one of the world's deepest canyons, en route introducing them to archaeological sites, encounters with local artisans and breaks at natural hot springs. Each rider will primarily ride a dedicated horse during this journey, allowing for a true bond and connection to evolve.
Riding through rock formations called "stone cathedrals" brings the canyon to life before emerging onto a ridge above the Colca River and riding across cattle ranges. In Sibayo, a village famous for its beautiful pebble-laid streets and traditional straw-roofed houses, guests are introduced to alpaca and sheep wool handling and traditional Andean weaving. Still, in the mountains, riders move on to another village with exceptionally beautiful Incan agricultural terraces. Another visit is to Uyo Uyo, a well-preserved pre-Incan village that served as the control point for the peoples of the entire Colca Valley.
Traditional foods, cooking classes, meet-ups with a women's embroidery collective creating traditional Colcan clothing and an optional camp-out add textures to this journey. An immersion in the habits and habitats of the world's largest raptor, the Andean condor, an endangered species, helps Wild Women Expeditions share its mission for preserving the environmental health of the planet.
Departures in 2020 are April 29-May 9, June 17-27, October 7-17 and November 3-12. The per person rate is $3,995 (USD). For details see https://wildwomenexpeditions.com/trips/colca-canyon-riding-adventure/
"Respecting the special connection between women and wildlife speaks to the heart of our Wild WomenKind mission to make the world a kinder place by empowering women to become leaders and change agents. We are responsible to take actions to protect wildlife in the precious places we explore on our tours around the world," said Haddow.
For itineraries, availability and reservations for these and all Wild Women Expeditions' programs call 1 (888) 993-1222, email [email protected] or visit online at https://wildwomenexpeditions.com/.
About Wild Women Expeditions
Founded in 1991, Wild Women Expeditions is the world's largest women-only travel company. Its initial focus was on canoeing on remote Ontario waters. Through an unwavering focus on Canada, one of the wildest, most pristine countries in the world, Wild Women Expeditions became experts in a pioneering niche that introduced small groups of women into wilderness settings. The company now hosts guests all over the world, offering more trips and more women-only, backcountry camping, hiking, paddling and horseback adventures than any other women's travel company in the world.