Wild Women Expeditions' Women-Only Adventures This Winter Range from Everest to Iceland, Baja to Thailand
Posted: September 5, 2018
Wild Women Expeditions is helping move Old Man Winter along with active adventures for women-only from November 2018 through into March 2019.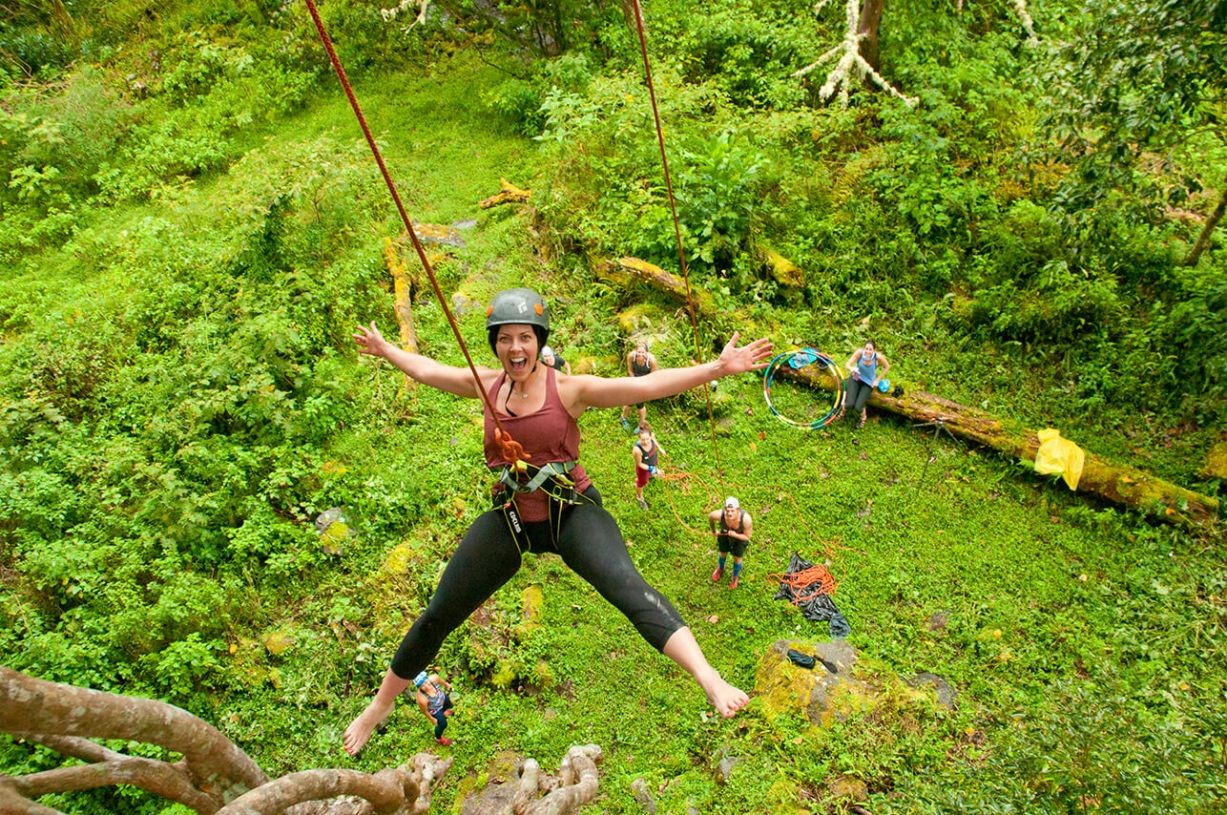 A potpourri of destinations runs the gamut from Mount Everest Basecamp to the jungles of Costa Rica and Thailand. Opportunities abound to meet challenges in each destination, from horseback riding in Patagonia to kayaking with whales in Baja. Laced into each itinerary is Wild Women Expeditions' commitment to the natural world with spotlights shed on, among others, elephant rescue in Thailand and preserving tiger populations in India.
Here's a chronological lineup of just a few of the most popular winter trip itineraries:
Nepal -Trek to Everest Base Camp, Nov. 18- Dec. 5, 2018: Women spend 16 of 18 high-altitude days trekking in one of the world's headiest environs to and from Everest Base Camp. The $3,295 rate includes airport transfers; ground transportation; 3-4 nights in Kathmandu; 12-13 nights in Nepalese mountain lodges; all meals with hot drinks, bottled water on the trek; an experienced English-speaking female trek guide and city tour guide plus two male assistant guides; one male porter per every two women (rate includes porters' daily wages, insurance, equipment, food and lodging); Sagarmatha National Park permit and TIMS fees; domestic airfare Kathmandu-Lukla return; and a Wild Women Expeditions Trek Duffel Bag. See: https://wildwomenexpeditions.com/trips/trek-to-everest-base-camp/
Thailand - Elephants, Treks & Temples Tour; Dec. 21-Dec. 31, 2018; Jan. 4-24 & Feb. 12-22, 2019: This is an 11-day immersion in the culture and landscape of northern Thailand's Chiang Mai region on bicycles and while trekking and coursing down rivers on bamboo rafts. Women help to bathe, feed and walk elephants at both an elephant rescue center and in a Karen tribal village in the jungle. The $2,695 rate includes accommodation (including a home stay); most meals; services of an English-speaking, certified female guide and assistant guides; drinking water and snacks; activity-related equipment; travel, including airport transfers, in private air-conditioned vans; sightseeing tickets and zone entrance fees, flight confirmations and luggage transfers. See: https://wildwomenexpeditions.com/trips/thailand-elephants/
Mexico's Baja - Kayak and Whale Adventure, Jan. 11-19, Jan.19-27, Feb. 9-17 & March 2-10, 2019: For nine days in the "Galapagos of Mexico" women cavort with whale sharks, manta rays, sea lions with pups and whales with calves. This adventure that begins with a night of canyon camping near a natural hot spring is followed by a kayak voyage around Espiritu Santo Island. The $2,295 per person rate includes entrance to Espiritu Santo Island National Park; whale watching, swimming with sea lions and whale sharks; 4 days of sea kayaking; Santa Rita Canyon Hot Springs camping and hiking; 8 nights of shared accommodations in hotels and tents on the beach; all hearty Mexican-influenced meals; services of professional, bilingual, female guides; group camping gear; sea kayaks and all paddling safety equipment; ground transportation. See: https://wildwomenexpeditions.com/trips/baja/
Argentina - Patagonian Cordillera Riding Adventure, Jan. 20-30 & Feb. 14-24, 2019: This 11-day horseback riding immersion allows women to experience the exhilaration of the gaucho life and a taste of Estancia hospitality before embarking on a week-long pack trip in the rugged heart of the Andes, the cordillera chain of mountain ranges. The $3,895 rate includes horses, pack mules and riding gear; professional female wrangler guides; 10 nights of shared accommodations (4 nights in an off-grid lodge and 6 nights tent camping; camping equipment; all meals, home-made; laundry (available post pack trip); round-trip ground transportation from Neuquen Airport (NQN) to Buta Mallin (trailhead to the Estancia). (Another itinerary in Patagonia is Chile/Patagonia Torres del Paine Multisport Adventure Feb. 3-12 & March 17-26, 2019.) See: https://wildwomenexpeditions.com/trips/patagonia-horse-adventure/
India – Jungles and Jewels Adventure, Feb. 7-17, Feb 21-March 3 & March 7-17, 2019: This 11-day itinerary plunges women mindfully into India's wild world where tigers waiver precariously on and off the endangered species list. Guide Dimple Bhati is intimately connected to Project Tiger, an early tiger conservation initiative in India. Guests may expect to see elephants, cloven-hooved animals and birds aplenty. The $4,495 rate includes luxury lodge accommodations; all meals; sightseeing in and entry fees to national parks with escort by a naturalist guide in air-conditioned private coaches and 4x4 vehicles; the company of a safari specialist; an English-speaking female tour leader; guided canoe outing; applicable lodge taxes and gratuities and complimentary water and snacks. (Also available are Agra & Veranasi Extensions. A different itinerary in India is Goddesses, Queens & Heroines: Nov 17-28, 2018, and March 7-18, 2019.) See: https://wildwomenexpeditions.com/trips/india-jungles-and-jewels-adventure/
Icelandic Aurora Adventure, Feb 23 - Mar 2 & March 9-16, 2019: This eight-day journey is emblazoned by the Northern Lights that wrap around invigorating days on snowshoes and nights coinciding with prime viewing of the Aurora Borealis. The $5,495 rate includes local female guides; seven nights shared accommodation (a private upgrade is $425) in guest houses and mountain huts; meals, activities-related gear and equipment including snowshoes and poles; ground transportation and drop-off at airport in Reykjavik; and all local taxes. See: https://wildwomenexpeditions.com/trips/icelandic-aurora-adventure/
Costa Rica - Pura Vida Adventure Retreat March 1-8, 2019: Guided hiking and nature walks, daily yoga, kayaking and snorkeling in Ballena Marine National Park and a to-be-announced community service project over eight days introduce women to an ecosystem laced with reefs, mountains and rainforests that defines Costa Rica. The $2,795 rate includes lodge accommodation, including Chalcra Eco-Lodge; services of an English-speaking, local female guide plus specialist guides; all meals; and equipment for excursions. See: https://wildwomenexpeditions.com/trips/pura-vida-adventure-retreat/
For details, availability and reservations for these and all Wild Women Expeditions' programs call 1 (888) 993-1222, email [email protected] or visit online at https://wildwomenexpeditions.com/.
About
Founded in 1991, Wild Women Expeditions is the world's largest women-only travel company. Its initial focus was on canoeing on remote Ontario waters. Through an unwavering focus on Canada, one of the wildest, most pristine countries in the world, Wild Women Expeditions became Canadian experts in a pioneering niche that introduced small groups of women into wilderness settings. Even though the company now hosts guests all over the world, it retains a national focus with more trips and more women-only, backcountry camping adventures in Canada than any other women's travel company in the world.