Posted: August 31, 2018
I moved to California in 2000 when I was 30 years old; I realized pretty quickly I had a lot to learn about food. For the first time in my life, I bought an avocado, tried an artichoke, seen someone eat roasted garlic, and bought brussel sprouts. I had been raised on a pretty simple food palette in the Midwest, and suddenly I felt as if I was in a whole new culture - an agri-culture that was foreign to me.
I eventually became a foodie as you do when you live in California. I learned how to cook all of those items, appreciate them, and crave them. San Francisco was where I started to become aware of food and cooking; it was overflowing with wonderful restaurants and fresh produce. However, I never really thought about the farming aspect of how it all got there, nor did I ever consider California an agricultural powerhouse. I came from Midwest after all – the land of corn and beef. But all of that great San Francisco food was being sourced from somewhere, and it wasn't the Midwest.
On my recent trip back to California focusing on its lesser-known rural regions, I decided to spend more time learning about the agriculture of California's food scene. From the big producers to the chefs, to the small families making an impact; I traveled the state and met farmers, restaurant owners, winemakers, and locals who were responsible for making the California food and wine scene so great.
The first thing I learned is the great food is not just in the big California cities any longer. Rural regions have elevated their food and have emphasized the idea of supporting local farmers. Everywhere I went in California's rural regions seems to have an emphasis and respect for agriculture, food, and wine that I wasn't expecting.
Garden to Cottage Eating on the North Coast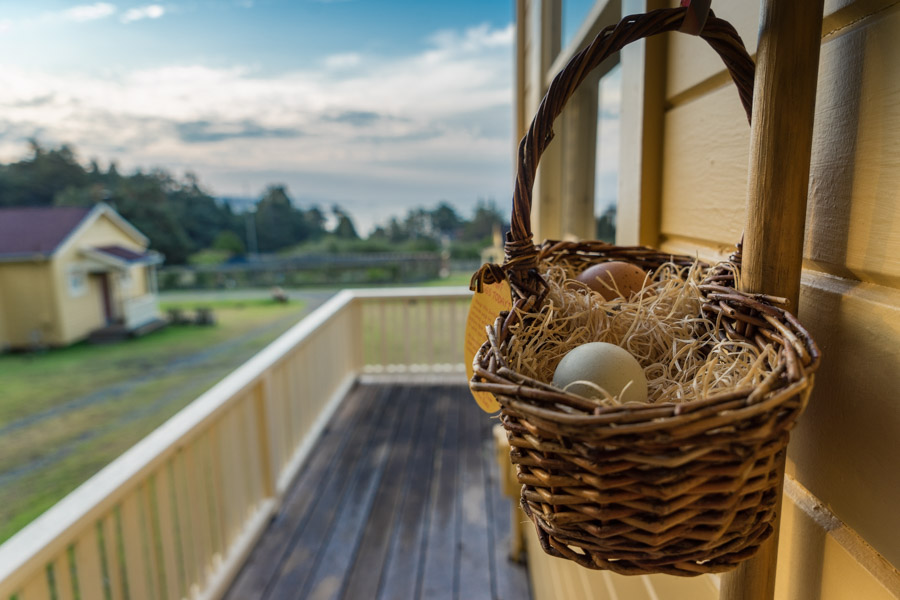 I started by heading North of San Francisco to the coastal community of Anchor Bay. You've heard of farm to table, but what about from garden to cottage. This is the smaller more personalized version of farm to table that travelers can experience when visiting California's North Coast.
Renata and Tom were not what you considered rural folks when they bought Mar Vista Cottages, but they embraced the rural lifestyle with gusto. Renata decided they should have a garden and chickens since each cottage had a kitchen. Tom was from NYC and knew nothing about gardening, so he went to horticulture school to learn enough to know how to 'pull an egg out of a hen.'
Staying at Mar Vista Cottages means you'll be getting your hands dirty. You can pick fresh vegetables and herbs from the community garden, gather eggs from their hens, and then cook up your own feast in your cute little cabin; a truly hands-on experience. I got up early to collect my own eggs from the hen house, and then took my basket and clippers to the garden and picked some fresh veggies and herbs. Each plant was labeled and given a green or red tag to indicate if it could be harvested or not. I returned to my cabin where Renata had brought me freshly ground coffee, and I proceeded to make the freshest garden to cottage breakfast I've ever had in my life; made by yours truly. I was just expecting a cute place to stay, and instead, I had an incredible California food experience on a micro scale.
California Olive Oil in the Central Valley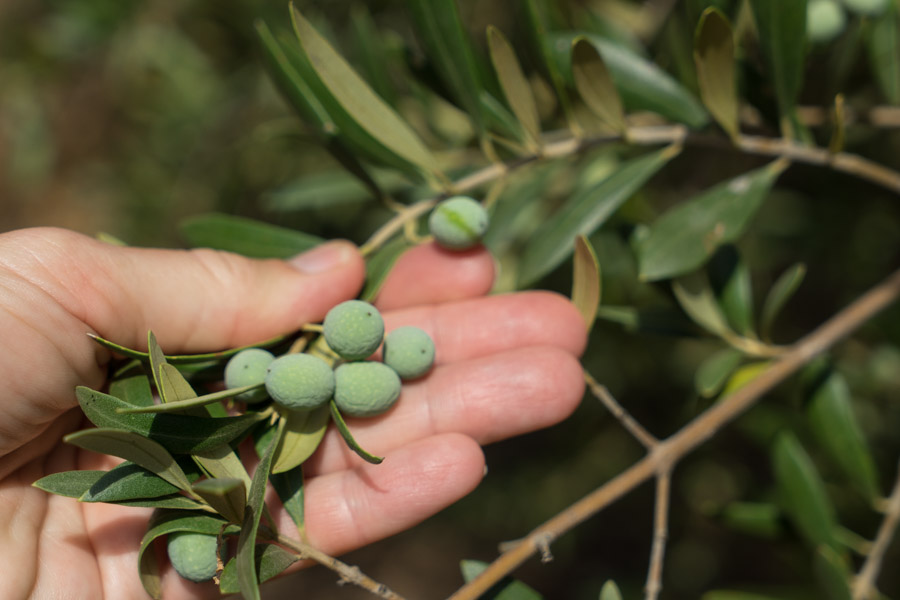 Welcome to the heart of California's farming community where vegetables, fruit, and cheese are as fresh as they come - from California's Central Valley! I spent the afternoon at Séka Hills Olive farm, learning all about the production of olive oil in this fertile valley. Seka Hills is not your average big agricultural producer. It is owned and run by the Yocha Dehe Wintun Nation, the historical inhabitants of the valley.
"If you take care of the land, the land will take care of you," explained Jim Etters the Director of Land Management at Seka Hills. The Tribe maintains the bond their ancestors formed with the land through continued efforts to preserve and protect it for future generations. Today, with more than 14,000 total acres in production, they own one of the most diverse farming operations in Yolo County and are one of a few tribes expanding agriculture in California.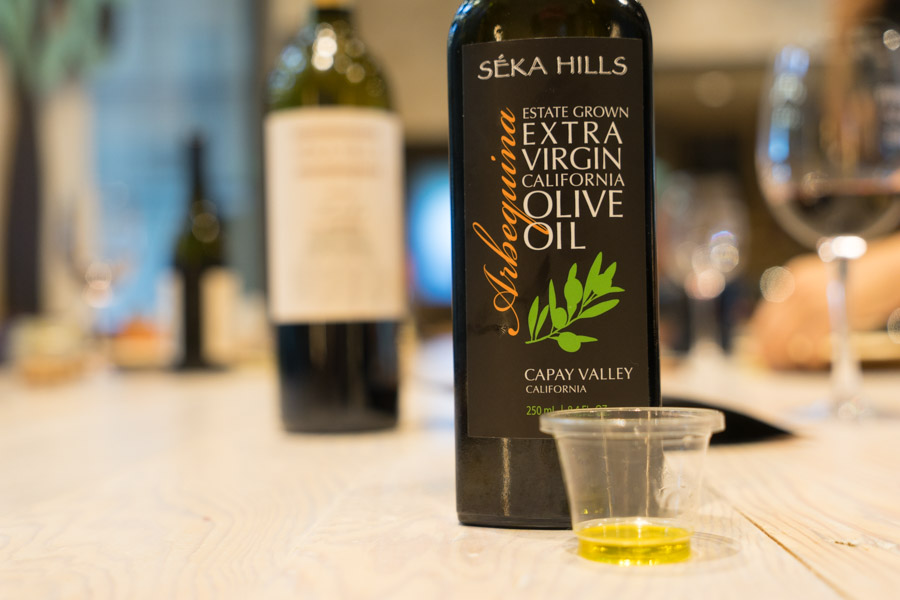 Jim led me through the olive fields explaining how the Arbequina olive goes from the trees to extra virgin olive oil (EVOO). However, I was surprised to learn that EVOO is not regulated in any way except in California. Jim explained that the majority of oil on the shelf is not the extra virgin and it's not even olive oil. There's no enforcement in the US of EV standards. However, the Olive Oil Commission of California has put standards in place and is the only state to enforce them. So when you see California olive oil on the shelf, you know that it's the real thing.
Surprising Wines in Gold Country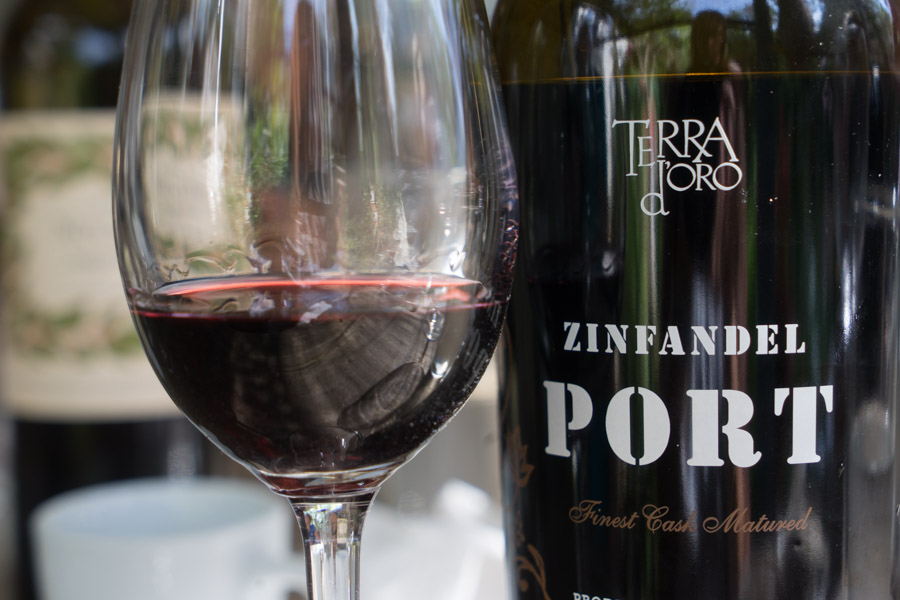 There is an old stigma that it's hot in the foothills and the grapes are overripe, and the wines are high in alcohol. Tracey Berkner has been working hard to change that opinion and showcase Gold Country as a world-class wine region producing varietals that are food-friendly.
Tracey has a passion for wine, food, and history, and she's figured out a way to bring all of those things together. Tracy and her husband Chef Mark Berkner have bought and fixed up two hotels in the little town of Volcano. I visited her at the Volcano Union Inn for a special wine pairing lunch.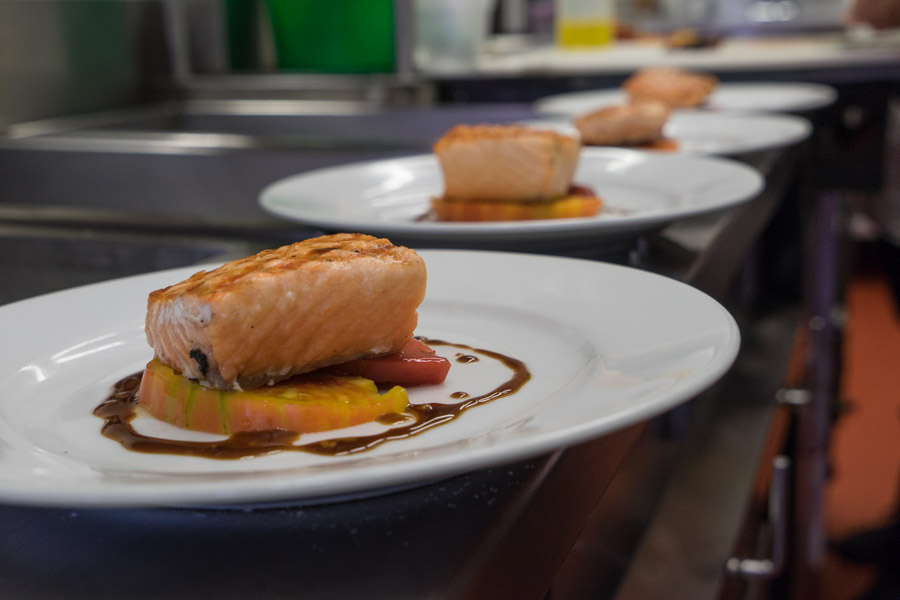 She placed little bowls of spices in front of each of us and asked to try small amounts on our fingertips and then try the wine that she had poured. As a group, we talked about what went together well, and what clashed. There were a few clear agreements among the group. She took that information to the Chef who used the chosen spices in the sauce served with our seafood course. This was the first time I had ever had a real-time food and wine pairing, but it was a super way to be a part of the pairing, not to mention a big learning experience.
Tracey was right, Gold Country was producing world-class wines, and it's still a bit of a secret in California. They may not be panning for gold any longer, but the food and wine culture they are cultivating is the real 'gold' in Gold Country.
Bringing Simplicity, Education, and Discipline to the Inland Empire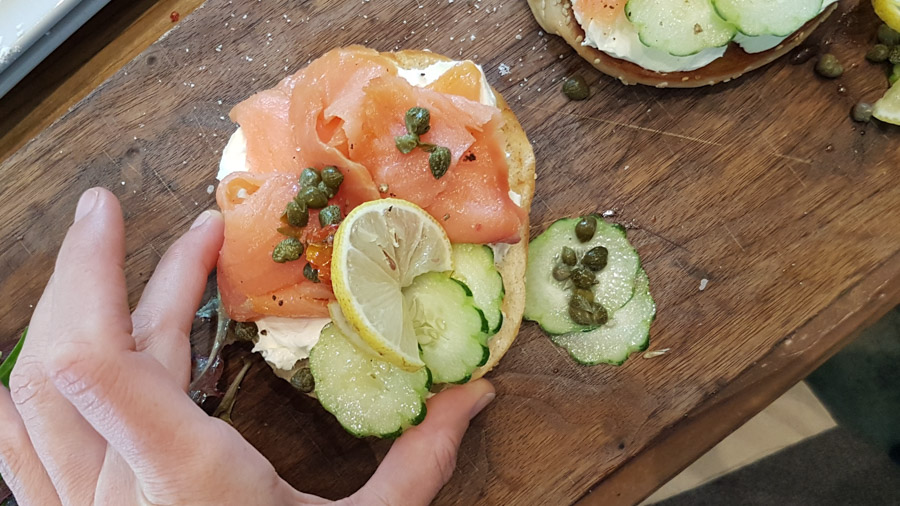 Food is not about labels or names anymore. It's about what you are doing in your local economy. The local economy in Old Town Temecula is certainly benefiting from EAT Marketplace's Chef Leah DiBernardo. She is a not only an incredible Chef but an advocate and leader for the farm-to-table style movement in the Inland Empire
EAT Marketplace is an eatery, specialty food marketplace, sustainable education/event space, and home delivery service for both local organic produce and meals. "It's important to know where your food comes from, what nutrient dense means, and what's happening with our farmers and their soil. It's important to understand why food costs what it does because food isn't meant to be cheap. There is a value to that life from the animals getting raised to the farmers growing the crops to the people picking it to the people driving it. People need to get back to the dirt." This was the first lesson I learned from Chef Leah, the enthusiastic founder of EAT Marketplace. After that, I sort of hung on her every word, and enjoyed every last crumb of food she fed me!
Their organic waste goes back to the farmers she works with, and they give her discounts when purchasing their products. In addition, all of her chefs are required to spend time every month with the local farmers. Chef Leah is one of the most passionate food advocates I met in California. I spent the whole morning with her learning about her vision of local eating. It was hard to leave her, and her delicious gluten-free donuts.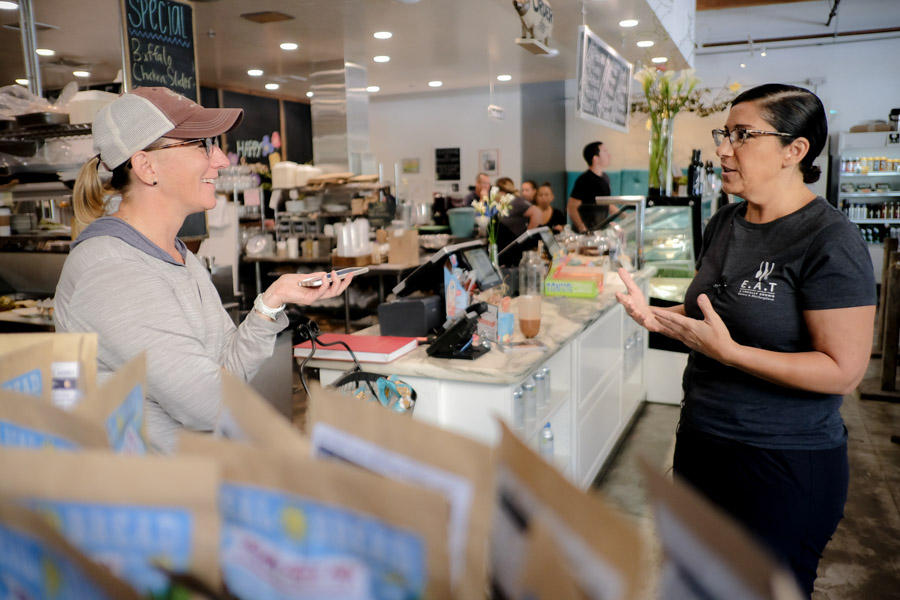 California's food and wine go way beyond the big cities and well-known restaurants. I learned that it pulses throughout the whole state. Traveling through rural regions made me appreciate that wonderful California food and wine even more, especially when you dig into where it comes from. So come 'get a taste' of California and connect to the heart of California's farming community and food advocates!