About Anakonda Amazon Cruises by Advantage Travel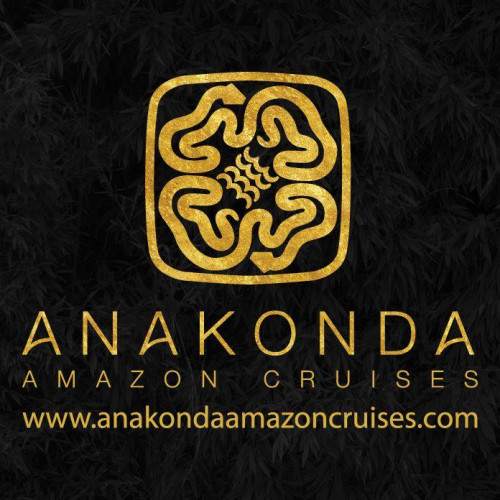 Anakonda Amazon Cruises allows guests from all over the world to explore the remote ecosystems of the Ecuadorian Amazon while enjoying the comforts, amenities, and services of a 5-star boutique river hotel.
The cruise line features two vessels, the Anakonda and the Manatee. The Anakonda was the winner of the 2016 World Travel Awards as South America's Leading Boutique Cruise. Both vessels are the perfect way to discover one of the New 7 Wonders of Nature, the Amazon Rainforest. They offer a highly prized experience characterized by first class facilities, exceptional culinary offerings, and a unique Amazonian cultural immersion.
Anakonda Amazon Cruises was founded by CEO Raúl García, or ¨El Capi¨ as everybody knows him, a travel expert and ecotourism entrepreneur with more than 40 years of experience developing responsible and sustainable tourism practices. Raúl's work is motivated by a deep commitment to meld conservationism with unique travel experiences. Anakonda Amazon Cruises gives visitors from all corners of the world the opportunity to experience the wildlife and ancestral cultures of the Amazon River Basin.
We offer a once-in-a-lifetime luxury experience built on a sustainable tourism model that helps local communities and protects endangered animal species—the charapas turtle and the pink river dolphin.
The cruise line is operated by Advantage Travel, a family-owned and operated DMC with 25 years of experience in the tourism industry. It specializes in tailor-made packages throughout the 4 worlds of Ecuador: Galapagos Islands, Pacific Coast, Andean Highlands, and the Amazon Rainforest. In addition to the cruise line, Advantage Travel also owns and operates the newly renovated Mantaraya Lodge, a Mediterranean style hotel on the Pacific Coast. Located near the Isla de la Plata, nicknamed small Galapagos, Mantaraya is the perfect place to enjoy humpback whale watching.
Follow Anakonda Amazon Cruises On Social:
Facebook: https://www.facebook.com/AnakondaAmazonCruises
Instagram: https://www.instagram.com/anakondaamazoncruises/
Twitter: https://twitter.com/Anakondacruises
LinkedIn: https://www.linkedin.com/showcase/anakonda-amazon-cruises/