About Adventure & Fun Albania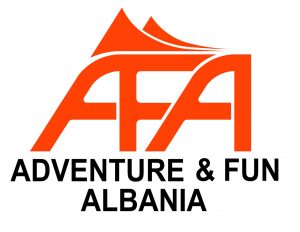 Adventure & Fun Albania (AFA) is a tour operator focused on providing quality outdoor experiences and activities: walking, trekking or mountaineering in the mountain regions of Albania, Kosovo and Montenegro, active holiday packages by the Ionian Coast and throughout Albania, mountain bike and off-road tours.
Our guides and staff are qualified athletes combining a love for nature and respect for our guests. AFA is dedicated to offering a fully responsible and efficient service.
Our mission is to enable our customers to experience lots of pleasure and fun, remain active and discover new destinations.
Our current and future vision are consistently oriented towards sustainable tourism.
Albania is a land of majestic mountains, deep valleys, small bays, pebbly beaches, crystal clear waters and charming villages cut into steep slopes, often hugging ancient trade routes. Albania is a land unique in its flora and fauna, a land of diverse cultures, friendly people, delicious food, a Mediterranean climate and plenty of sunshine.
Albania is a land with unrivaled archaeological sites, jewels from ancient times, nestling amongst breath-taking scenery and stunning landscapes. History and nature sit side by side in visions of incomparable splendor. These are also the focus of our trips.
Albania offers diversity, multiple values, and boundless hospitality and we would like to share them with you.
The team of
ADVENTURE & FUN ALBANIA