About AdventureSmith Explorations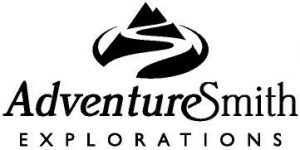 AdventureSmith Explorations is the global leader in small ship, adventure cruise vacations. Company founder Todd Smith helped pioneer the concept of wilderness cruising that combines the comforts of a small cruise ship with the adventure of sea kayaking, hiking and exploring remote wilderness areas ashore. We match travelers with the top names in small ship cruising as well as with intimate, boutique ships that may not make the radar of most travelers.
Small Footprint, Sustainable Travel at the Best Price
In moving through exotic natural environments and exploring vibrant native cultures seldom associated with more mainstream cruise itineraries, AdventureSmith dedicates our efforts to small footprint, sustainable travel and have launched a carbon-free cruising initiative to back it up.  We also add value by helping travelers select the right trip at the best price. You'll maintain personalized service with a single Adventure Specialist throughout the process of research, booking, preparation, travel and follow-up. We are true experts with first hand experience aboard every ship and trip we arrange. You'll never pay more, and our sales volume means you often pay less than booking direct.
An Award-Winning Mission
Our company's mission is to give back to the individuals, communities and environments touched by each AdventureSmith Explorations trip by connecting travelers with a network of grassroots and global nonprofit partners worldwide including Alaska Geographic, Rainforest Alliance and Galapagos Conservancy. We have received numerous awards including Outside Magazine Trip of the Year, National Geographic Adventure Best Adventure Travel Companies on Earth, National Geographic Traveler 50 Tours of a Lifetime and Condé Nast Traveler's World Savers Award. In 2012, company Founder and President Todd Smith added to Condé Nast Traveler's prestigious annual Top Travel Specialists List and still carries the exclusive distinction today.