About Africa Adventure Consultants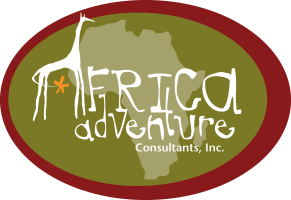 We focus solely on adventures in Africa—where the breadth and depth of our knowledge is some of the best in the travel industry. Our safaris have been featured in Outside Magazine, National Geographic Adventure's Top 25 New Trips, Recommend Magazine and more. Ranked as one of the top safari companies by National Geographic Adventure Magazine two years in a row, we are proud to uphold the highest standards of quality in African safaris.
After traveling extensively throughout Africa, we've picked only the best destinations and itineraries to offer our travelers. Unlike many other tour companies and travel agents, we do not sell cruises to Hawaii or coach tours to Europe. Africa is our specialty, and it is what we love. We assist travelers in visiting Botswana, Ethiopia, Kenya, Malawi, Namibia, Rwanda, South Africa, Tanzania, Uganda, Zambia and Zimbabwe. In addition, we arrange excursions to Victoria Falls, Zanzibar, Lamu, and treks up Kilimanjaro and in Ethiopia's Simien Mountains. Whether your idea of adventure is hiking to the summit of Kilimanjaro, rafting the Zambezi, walking with the Maasai or seeing the Big Five, we've got a trip for you (and we've experienced the adventure first-hand).
Africa Adventure Consultants is environmentally and culturally friendly. We promote sustainable tourism and take care to minimize impact on the local ecology and communities. Supporting grass-roots charities in Africa and conservation funds, we operate knowing that we are making a difference in the places we visit. Our office is now 100% carbon neutral and we offset 50% of carbon emissions on every safari that we operate. Our travelers have the opportunity to offset the remaining 50% and travel fully carbon neutral.
We offer only the highest quality safaris at competitive prices in a safe and secure environment. Our personalized service ensures that from your first contact with us and pre-trip planning, through to your on-the-ground experience in Africa, we support you with accurate and helpful information and first-hand advice. Many of our clients return year after year, traveling in the confidence that Africa Adventure Consultants knows their travel style and the destination better than anyone else.
Africa Adventure Consultants is a member of ATTA and APTA.