About Apumayo Expediciones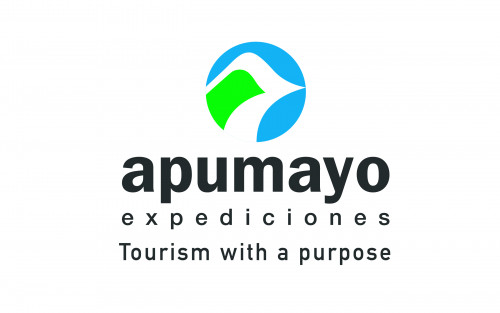 ABOUT APUMAYO EXPEDICIONES PERU
Apumayo expediciones, is a local Peruvian company based in the City of Cusco, established in 1995. Specialized in adventure travel and non-conventional tourism, combining it with cultural, educational and natural history. Apumayo expediciones describes itself as a commercial venture with a strong environmental and social agenda
Apumayo expediciones is a Peruvian inbound tour operator and DMC, with base in the city of Cusco, Peru. With 24 years of experience as a premier outfitter for a selection of clients and partners abroad, managing custom itineraries, luxury services, and special interest tours. Operated under our partner's standards of services and high respect of the brand
We are well know as top operator for active and adventure tours but, also for create unique experiences through cultural tours, offering township experiences in the main cities of Peru like Lima, Arequipa, Puno and Cusco, giving an overview of the history of the cities and villages, through the interpretation of the historical sites, museums and the modern side as well. Our range of operations would reach neighbors countries in South America such as Bolivia, Ecuador, Chile, Colombia etc. Where we operate in association with local partners.
The high range of activities and our experience in the field, allow us to develop great itineraries and experiences for our clients, combining the immersion into the local culture with outdoor tours with first class services or with glamping signature details or the use of the best accommodations and properties in the country.
Soft adventure activities for people without experience, multi-generational families and people with special needs or hard adventure tours and expeditions, for the ones looking for adrenaline. All of them customized, following client requirements, expertise, fitness level or any special interest. We also offer some special tours under fixed scheduled departures basis, where travel agents and tour operators can book clients that want to travel in a group but with the guarantee of high standards of services and safety.
ALL GUIDED TOURS
All our tours are leading for our well trained native guides, with different language skills. They are the top professionals available in Peru, with many years of experience of guiding all over the country and internationally. Well trained in culture, interpretation, safety, rescue and first aid with great education and host skills in order to make the difference and to move closer our visitors with the local culture.
COMBINATION BETWEEN GREAT STAFF AND THE BEST GEAR/EQUIPMENT
The gear we use for our activities are under international standards that allow us to create a comfortable outdoors lifetime experiences, host by our trained staff of cookers, coordinators, porters, and wrangles, with the aim to select the best spots to set up our camp or a picnic lunch, with exquisite food that We guarantee, would be another highlight experience, based in Andean products, super food and Novo-Andean recipes .
Our sales executives are ready to follow up and personalize any inquiry in less than 24 hours, with the best information and options that would be available in ranges of services and prices.
OUT OF CROWDS
We looking forward to offering different areas for tourism, out of crowds and high human impact areas. We are very creative in design new programs and itineraries where the visitor can experience the Andean landscape, the nature and the local villages like it was many centuries ago. Insolated places, where we can find the native ecosystems and historical monuments untouched by the pollution and crowds of the cities.
RESPONSIBLE OPERATION OF OUR TOURS
As a local owned Company, our philosophy is to maximise the positive effects of tourism on host communities, with fair trade with the employment of local staff, suppliers and developing complementary services/businesses from them, with strategic partnership that offer an extra value to our tours and give us opportunities for authentic cultural exchange, where we can share and learn from the Andean communities.
Our year after year contribution to the conservation of natural áreas, help also to engage in partnerships with local environmental groups in order to support or create campaigns for conservation or to promote environmental protection, reforestation and rehabilitation in certain areas.
Contribute towards host communities, makes possibly that our partners abroad, would be part of those develop programs that can assist host communities in a direct way. This may include to organize tours that includes activities to support health, education or environmental protection matters for Andean communities.