About Aracari Travel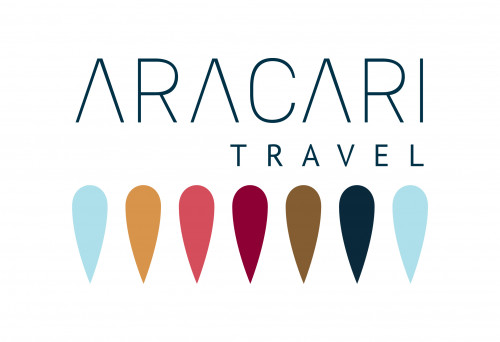 Founded in 1996 by Marisol Mosquera, Aracari designs unique, customized travel experiences in Peru, Bolivia and the Galapagos for discerning travellers. We offer a privileged view of regions we know intimately while supporting local communities and protecting the environment, encouraging responsible and sustainable tourism. We personally test everything we offer – each hotel, restaurant and activity - before recommending them, to ensure that we share the richest, most authentic experiences - all personalized to our guests tastes and preferences.
As one of the only high end travel companies in Peru to directly operate our own treks, we are able to offer those who travel with us a very high calibre of trekking experience in the Andes, paying attention to every detail and providing first class guiding, support and equipment. Our extensive repertoire of treks in the Cusco region and the Cordillera Blanca mountain range of northern Peru include day treks, short camping treks, treks to local communities, treks to archaeological sites, multi-day treks at high altitude and lodge-to-lodge treks as well as everything in between. The aim is for our guests to be immersed into the spectacular landscapes and environment of the Andes and give them an authentic view of Peru's nature, history and culture on the ground.
As well as trekking, the dramatic landscapes of the Andes and the Amazon rainforest provide the backdrop for all manner of adventure travel activities. In the Sacred Valley or the Colca Canyon, activities such as kayaking, stand up paddleboarding, mountain biking, whitewater rafting, horseback riding, fly fishing and quadbiking afford our guests the opportunity to switch off and connect to the surrounding environment.  In the jungle, there are many excellent lodges in Manu and Tambopata where there are multi day programs that include a variety of adventure activities as well as the chance to see wildlife.
Our adventure offering also extends to Bolivia, where travellers can venture into the wilderness and witness some of the world's most bizarre and remarkable scenery. The Salar de Uyuni is the largest salt flat in the world, allowing for incredible views stretching off to the horizon. Together with the volcanic landscapes and colourful lagoons of the Eduardo Avaroa National Reserve the entire region is simply breathtaking. Our guests can spend several days exploring this otherworldly environment, staying in comfortable accommodation. It is even possible to spend the night on the salt flat in a fully equipped Airstream.
Through extensive connections cultivated by founder Marisol Mosquera, Aracari has tapped into the expertise of specialists in nature, history, archaeology, gastronomy, art and culture. These specialists provide our guests with exclusive access, real insider status and an invaluable insight into the places they visit—all otherwise inaccessible to travellers.For her efforts, Marisol Mosquera has been listed as a Condé Nast Top Travel Specialist for six years running, on Travel + Leisure's A-List from 2010 to 2014 and Wendy Perrin´s WOW List of Trusted Travel Experts since 2015.