About Beyond Dracula Travel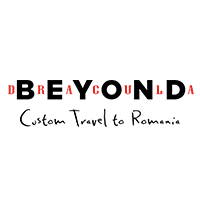 Your holiday in Romania is created exclusively for you! We don't just want you to have a package holiday. We'd like to create a trip especially for you.
How can you trust what we recommend?
It's easy. We are guests everywhere before you are. And we are very demanding. We test everything for you. We know what you can expect in every hotel or restaurant included in your tour.
You might wonder what you can do in Romania.
Actually, just about anything you'd like.
You can go walking, hiking, horseback riding, biking, and even sit on top of a haystack in a cart pulled by horses.
Maybe you like adventures. If you do, how about climbing in the Carpathians or diving in underground rivers inside caves?
Maybe you enjoy culture, history, and meeting local people.
Perhaps you have a zest for tasty food and excellent wine.
For more details, check out our website. Don't forget to stop by our signature tours or, if you prefer a bespoke adventure, contact us now!