About Butterfield and Robinson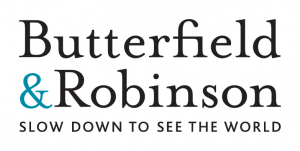 We're an eclectic bunch who share the same passion: slowing down to see the world. For five decades we've been crafting adventures with one goal in mind: to help our travellers uncover a region's true spirit, and then dive in, head first. We create active, authentic journeys that take you straight to the heart of some of the world's most incredible places.
We believe the best way to travel is by bike, foot or boat. We value spontaneity more than timetables. We go way off the beaten path, at our own pace.
We want you to slow down.
In 1966, Butterfield & Robinson pioneered the concept of luxury biking trips in Europe. Fifty years later, B&R remains the world's leading active travel company, offering trips throughout the year in 60+ destinations worldwide. A small, family-run Canadian company—with co-founder George Butterfield still biking to work—B&R has always strived to be the best rather than the biggest active travel company.
The B&R difference is found in amazing culinary experiences, state-of-the-art bikes (included in the trip price), great wines at dinner, diverse daily activities with lots of choice, a water bottle that's always filled, route suggestions that can't be found in a guidebook, and the B&R van popping up at all the right moments.
Each trip is categorized by level of activity, with daily distances that are easily managed in three to five hours, leaving plenty of time to experience the local culture, stop for a wine tasting or art tour, wander off the trail, chat with the locals, and check out all the sights along the way. Of course, travellers always have the option to do more biking and walking—or to do nothing at all.
Detailed route suggestions and maps allow individuals to move at their own pace and choose between travelling with others or on their own. The B&R van arranges regular rendezvous with walkers and cyclists, offering refreshments and whisking tired travellers back to the hotel.