About Explorer Chick Adventure Co.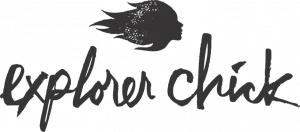 Explorer Chick is an Adventure Travel Company that offers Women-Only, Small Group Trips, Work Shops, and Mini's in the outdoors.
OUR EXPLORER CHICKS
Explorer Chicks are fierce, strong women who expect to return home from her adventure with a few scrapes and bruises. We are real women who want to embark on real adventures.
OUR ADVENTURES
We look at a destination through the eyes of our 8-year-old daring selves. We think, "What are the most fun and immersive ways to play in this location?" Then we let our imaginations run wild. The result is BADASS trips that are proudly not mainstream, but challenging, empowering, and, quite possibly, life-changing.
OUR TEAM
Give Explorer Chicks what they never dreamed possible. This is our mantra empowering us to find our edge so you can push yours. We are your Explorer Chick Advocate with your experience in mind from the spark of an idea to adventure curation, personal service, and the inevitable She-Nanigans.