About Finisterra Travel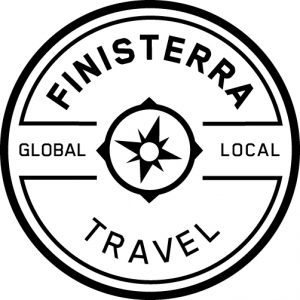 Finisterra is a Vancouver-based boutique tour operator offering Experiential Adventures, Educational Tours & Bespoke Travel to some of the further-flung corners of the globe. Authentic travel is our specialty and itineraries are handcrafted by our experts to best showcase some of our favourite destinations around Africa, Asia, Latin America, & Europe. We offer culinary experiences, active adventures, photography & painting tours, as well as cultural trips.
Tell us what you would like to see and experience and we will concoct the ideal trip for you. We understand that your expectations and reasons for travelling are as unique as you are; therefore we endeavour to accommodate and provide you with exceptional, curated adventures. Our trips are deliberate cocktails of varied and unique ingredients, carefully proportioned, and flavoured to your taste.
Immerse yourself in an authentic local experience or delve into your "bucket list" destination. At Finisterra we explore, concoct and deliver. Travel with us to the edge of the world.